How Work Ready Communities are Winning the Growth Game
Work Ready Communities (WRC) from ACT is a framework for community-based workforce development. The primary reason 541 communities have decided to participate is to drive economic growth. When your community becomes a Certified Work Ready Community, you can prove the economic viability of your area to employers, location consultants, investors, and other decision-makers because:
5,686,991 people have earned WorkKeys® National Career Readiness Certificates.
28,376 Employers around the US have shown their support for the program.
Site Selection magazine uses NCRC data each year to rank state competitiveness.
22,658 jobs profiled for skill alignment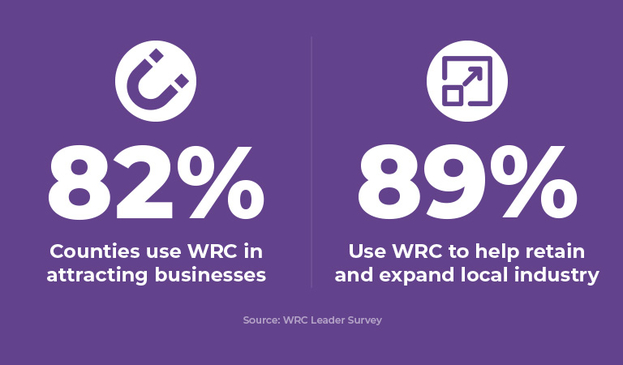 Other Benefits to Your Community
Identify skills gaps and quantify the skill level of your workforce.
Build career pathways aligned to the needs of existing local businesses and new businesses you want to attract.
Boost job candidate pipeline with solutions for targeted populations such as ex-offenders, immigrants, welfare recipients, etc.Improve community morale by promoting WRC certification in site/building listings, community profiles, social media, and other marketing materials.
Stand out and be recognized for your workforce development efforts.
Disaster recovery, revitalization, and economic resilience.
How Communities Become Certified
To be certified as "Work Ready," a community must follow these steps:
1
Show Your Interest
Contact ACT and a staff member will walk you through the process. The form just takes one minute.
Start Now
2
Build Your Team
Your leadership team should include local government, economic development, workforce development, community/technical college, K-12 system, and business/industry.
3
Apply Online
Provide ACT with details of your team's intent to participate in the program and drive economic growth for your community.
4
Attend WRC Boot Camp
Join us for a workshop that will help your team initiate, deploy and drive a community effort to get certified.
Learn More About WRC Bootcamp
5
Achieve Your Goals
Your community will set goals based on the ACT WRC common criteria. These criteria involve individuals earning WorkKeys NCRCs, and employers support.
6
Celebrate!
Congratulations, your community is among the elite regions in the country who have quantifiable evidence of their strong workforce and a common desire to drive business growth. See how other communities have celebrated their achievements.
Videos
The Enterprise of Mississippi ACT
Work Ready Communities
In Mississippi, Choctaw and Webster counties became ACT Certified Work Ready Community in May 2019. Local schools support the program by helping students and individuals from the community obtain their National Career Readiness Certificate.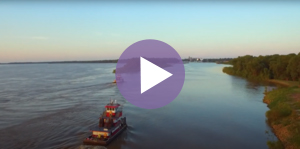 Building a Stronger Workforce in Washington County
While Mississippi ranks #1 in competitive cost for labor, quality is what brings industry to our state and to Washington County. We know how to grow, and we've been ahead of the curve in growing a world-class system to address current and future needs of the workforce.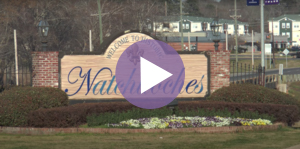 ACT's WorkKeys: A Big Success in Natchitoches, LA
Business leaders are getting a taste for what WorkKeys could mean for Natchitoches Parish.
Which Communities May Participate?
Any community in the United States or that is a U.S. territory may participate as long as it has a FIPS code. This includes 3,243 counties and county equivalents, such as parishes, boroughs and census areas. Currently there are 541 communities, including Guam, participating in Work Ready.
What Others Are Saying
"The Mississippi Economic Council appreciates both the Legislature and the Mississippi Department of Education for providing an additional focus on career and technical education. This is another example of the importance of making sure our students have the tools necessary to help them make career decisions that can lead to long-term success right here in Mississippi. The ACT WorkKeys assessment is being used more and more by businesses across the state and provides our students a great pathway to a successful career."
"Now more than ever, Missouri needs a strong, skilled workforce to move our economy forward. Initiatives like ACT's Work Ready Communities are critical to preparing our future generation for high-skill, high-demand jobs, and we are proud to be leading the nation in this effort."
"Having been in site selection for many years, it has always been difficult to ensure my clients that there is available, stable and reliable workforce in a community. However, in the last few years when I see that a county is ACT Work Ready I know that they are following the steps in planning for the current and future workforce. Therefore, our tendency at FCG is to look strongly at ACT Work Ready Communities for new site locations. I would encourage all communities to seek that status."
"As a national site selector, one of the few factors that are critical to almost every company and project is workforce. It is imperative for communities to focus on knowing and improving their existing workforce as well as retaining and attracting high quality talent. ACT Work Ready Communities are setting themselves apart by intentionally developing their local workforce in support of their existing companies while positioning themselves to attract new companies."
"ACT Work Ready is truly the best workforce development marketing tool I have seen."
"Outstanding program that helps business recruit and retain qualified workers. Congrats on the milestone. As a corrorlary would recommend that all counties become work ready certified.
"Jonesboro and Craighead County are a great example of what's right with Arkansas. Becoming an ACT Work Ready Community will make Jonesboro and Craighead County even stronger."
"One of the main reasons that they decided to remain in Pottawatomie County was because of the strong work force and the county's commitment to workforce readiness through ACT WorkReady program. Pottawatomie County is one of only three counties in the state that is Certified Work Ready."
"Being A Work Ready Community Champion allows the ease of hiring the best people, and trust what you hired them to do. It allows me to help match the employees to jobs based on verified skill levels. Finding the candidate who possesses the proper trade skill through the ACT Work Ready Program reduces the overall recruiting, onboarding and training cost. It's a win-win for all involved."
For Communities
Become a Work Ready Community
To show your community's interest in participating in the ACT® Work Ready Communities initiative, complete this brief form.
Get Started
Economic Development Solutions
Economic Development leaders across the nation open many new doors of impact linked to their Work Ready Community efforts
View Brochure