States with State- or County-Led
ACT® Work Ready Communities
What is an ACT® Work Ready Community?
ACT Work Ready Communities (WRC) empowers states, regions and counties with data, processes and tools that drive economic growth. Participants are leveraging the ACT® WorkKeys® National Career Readiness Certificate® (NCRC®) to measure and close the skills gap — and building common frameworks that link, align and match their workforce development efforts.
Total ACT® WorkKeys® National Career Readiness Certificates®
5,592,103
ACT WorkKeys NCRC Levels:
Platinum:

205,507

Gold:

1,158,808

Silver:

2,847,969

Bronze:

1,379,819
Participating Communities:
527
Employers Supporting:
28,138
Work Ready Communities Boot Camp
ACT offers a performance-driven program WRC leadership teams use to initiate, deploy and drive carefully-tailored efforts that grow the number of counties certified as work ready communities. Learn More
Community Fast Facts
See who is leading the country in their efforts to build communities that are great for individuals and employers.
View Leaders
Get the latest news
Sign Up for Work Ready Communities Monthly Updates
Employers
Employers can be the fuel to drive successful state and county Work Ready Communities initiatives simply by recognizing the ACT® WorkKeys® National Career Readiness Certificate®. And in doing so, they will have a more qualified workforce ready to fill their jobs. Learn more about why employers should engage.
Recently Certified Counties
Economic Development
By achieving certified ACT's Work Ready Communities status, counties are demonstrating they have a robust workforce development effort aligned to their economic development needs resulting in:
Business and Industry
know exactly what foundational skills they need for a productive workforce - and to easily communicate their needs
Individuals
understand what skills are required by employers - and how to prepare themselves for success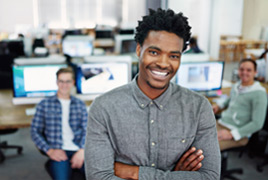 Policy makers
consistently measure the skills gap in a timely manner at the national, state and local levels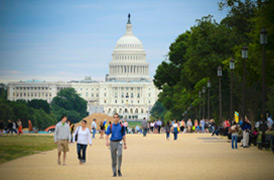 Educators
close the skills gap, via tools integrated into career pathways with stackable industry-recognized credentials
Economic Developers
developers use an on-demand reporting tool to market the quality of their workforce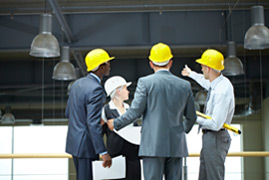 What Others Are Saying
Before the Covid-19 pandemic, workforce readiness was the signature challenge facing economic developers across the U.S. If anything, the fast but uneven post-pandemic recovery will bring even greater challenges on the talent availability front. This new reality illustrates the value of the ACT Work-Ready Communities initiative and the underlying data that Work-Ready Communities provide to prospective employers. By furnishing business decision-makers with an apples-to-apples comparison across different labor markets that relies on fundamental, measurable workplace skills, ACT Work-Ready Communities is something every local economic development organization should look at adopting in their area.
Christopher Chung, CEO
President and CEO of MEC
"The Mississippi Economic Council appreciates both the Legislature and the Mississippi Department of Education for providing an additional focus on career and technical education. This is another example of the importance of making sure our students have the tools necessary to help them make career decisions that can lead to long-term success right here in Mississippi. The ACT WorkKeys assessment is being used more and more by businesses across the state and provides our students a great pathway to a successful career."
"Now more than ever, Missouri needs a strong, skilled workforce to move our economy forward. Initiatives like ACT's Work Ready Communities are critical to preparing our future generation for high-skill, high-demand jobs, and we are proud to be leading the nation in this effort."
"Having been in site selection for many years, it has always been difficult to ensure my clients that there is available, stable and reliable workforce in a community. However, in the last few years when I see that a county is ACT Work Ready I know that they are following the steps in planning for the current and future workforce. Therefore, our tendency at FCG is to look strongly at ACT Work Ready Communities for new site locations. I would encourage all communities to seek that status."
"As a national site selector, one of the few factors that are critical to almost every company and project is workforce. It is imperative for communities to focus on knowing and improving their existing workforce as well as retaining and attracting high quality talent. ACT Work Ready Communities are setting themselves apart by intentionally developing their local workforce in support of their existing companies while positioning themselves to attract new companies."
"ACT Work Ready is truly the best workforce development marketing tool I have seen."
"Outstanding program that helps business recruit and retain qualified workers. Congrats on the milestone. As a corrorlary would recommend that all counties become work ready certified.
"Jonesboro and Craighead County are a great example of what's right with Arkansas. Becoming an ACT Work Ready Community will make Jonesboro and Craighead County even stronger."
"One of the main reasons that they decided to remain in Pottawatomie County was because of the strong work force and the county's commitment to workforce readiness through ACT WorkReady program. Pottawatomie County is one of only three counties in the state that is Certified Work Ready."
"Being A Work Ready Community Champion allows the ease of hiring the best people, and trust what you hired them to do. It allows me to help match the employees to jobs based on verified skill levels. Finding the candidate who possesses the proper trade skill through the ACT Work Ready Program reduces the overall recruiting, onboarding and training cost. It's a win-win for all involved."
How Work Ready Communities are Winning the Growth Game
Download the PDF
Site Selectors and Business are Taking Notice
Site Selection Magazine 2023 Regional Workforce Development Rankings include ACT NCRCs as one of 5 measures of workforce-related resources!
Read the Issue
How does your state stack up?
Site Selection Magazine January 2023 Annual State of the States issue reaches global corporate location decision-makers.