Oregon
Hover over the community name to view its location. Click to view full stats.
Participating
Community
Certified
Community


ACT WorkKeys NCRC Levels
Platinum

4,087

Gold

23,531

Silver

41,325

Bronze

14,464
Job Profiles Completed
93
ACT WorkKeys NCRC Data:
01-01-2006 - 08-31-2022
Mar '22
Apr '22
May '22
Jun '22
Jul '22
Aug '22
Mar '22
Apr '22
May '22
Jun '22
Jul '22
Aug '22
589
2962
2963
2963
2964
2964
2964
Bronze
#cda874
46 52 84 34 47 37
Silver
#cbccce
61 85 114 57 84 64
Gold
#c9b973
59 87 77 46 71 55
Platinum
#dadfe3
62 111 60 46 85 54
Number Of Monthly ACT WorkKeys NCRC Earned
Clicking an item in the legend above will allow you to filter data. Clicking 'Bronze' will hide it from the chart and clicking again will add it back.
100%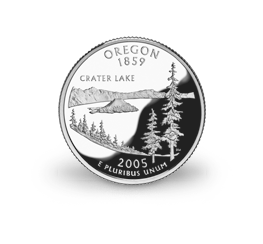 36 of 36 counties participating
Number Of Employers Supporting
About Oregon Work Ready Communities
ACT Work Ready Communities (WRC) empowers communities and states with process, data and tools deployed in a common workforce development framework to drive economic growth by certifying communities as "work ready" when established goals are attained.
Think of it as a docking station where all participants plug into the common community-level ACT Work Ready Community criteria as part of establishing community goals.
The common criteria are based upon the ACT WorkKeys National Career Readiness Certificate (ACT WorkKeys NCRC) and business engagement to create a community-based workforce development process that links, aligns and matches the community's workforce development efforts to the needs of business and industry. The goal is for all participating communities to achieve certified work ready status.
ACT is leading this national effort with a two-session Boot Camp within a 3-month window to help participants share best practices, customize the national implementation framework or their own needs and build career pathways aligned to growth industries.
More on how to engage

Oregon employers are recognizing the ACT WorkKeys NCRC in support of Work Ready Communities goals
All NatureLine Solutions, Inc.
Applegate Valley Family MEdicine, LLC
Associated Oregon Industries
Bend City Council / City of Bend
Boys & Girls Club, Southwestern Oregon
Chrisman Development & Management
City of Cottage Grove
City of Redmond (City Council)
Clackamas County Business Alliance
Cottage Grove Area Chamber of Commerce
Deschutes County
Economic Development for Central Oregon
Even-Temp Refrigeration
Heart of Oregon Corps
Home Comfort Hearth, Inc.
Madras-Jefferson County Chamber of


Commerce

Manufacturing 21 Coalition
Native American Technology Corp (NATECH)
Northwest Food Processors Association
Oregon City Chamber of Commerce
Oregon Employer Council of Union Coutny
PacifiCorp
Pacific Home Health and Hospice
Partin Forest Products, LLC
Redmond Chamber of Commerce & Club
Redmond Economic Development, Inc.


(REDI)

Rogue Valley Heating & Air
Sights and Sounds Unlimited
Southern Oregon Aspire
Sunriver Area Chamber of Commerce
Tom's Bulldog Automotive, Inc.
Valley View Assisted Living
Visar Construction Company, Inc.
Watch Enterprises
Watson Ranch Golf
A & I Benefit Plan Administrators, Inc.
A Plus Auto Repair, LLC
Aaron's Sales and Lease
Abacus Resource Mgmt. Co
Academy Mortgage Corporation
Accounting Connections
Acme Construction Company, Inc.
Acme Construction Supply
Acti. Dyne Marketing
Active Media, Inc.
Adams, Uffelman, Ravelo & Nguyen, LLP
A.D. Manufacturing & Distributing, LLC
Adroit Construction
Advanced Collision Repair
Advanced Energy Systems, LLC
Advanced Eyecare Optical
Advanced Northwest Welding, LLC
Aerotek
Aerotek
A First Choice Staffing Service
Agate Resources, Inc., dba Agate


Healthcare

AGC Electronics America
AGC Heat Transfer, Inc.
AirScape
Aginomoto Frozen Foods USA, Inc.
All-Clean Property Maintenance, LLC
All Day Towing
Allegro Corporation
Allied Power Products, Inc.
Allied Systems Company
Allied Waste of Salem
All Pro Electric, Inc.
All Transmissions
AM Equipment
American Business & Community


Development Enterprise

American Easel, LLC
American Red Cross
Anderson Door & Window MEchanics, Inc.
Anderson Quality Spring
Anytime Fitness Cottage Grove
A-Z Automotive & Fleet, LLC
A-1 Coupling & Hose
A1 Fresh Impressions
API International, Inc.
A.R.E. Manufacturing, Inc.
Arcimoto, Inc.
Arctic Heating & Refrigeration, LLC
Arrowhead Towing & Recovery
Ash Grove Cement Company
Ashley Furniture
A.S.S.I.S.T. Assertive SSI Service Team
The Associates Real Estate, Inc.
Assumption Village
Astoria Pacific Seafoods, LLC.
Astoria/Warrenton/Seaside KOA
At Home Care Group
Atlas Leasing, Inc.
Auto-Chlor System
Auto Zone
Avamere REhabilitation of Salem
BBSI Central Oregon Branch
BBSI - Barrett Business Services, Inc.
BTL Lining, Inc.
Baldy's BBQ
Bankers Life and Casualty Company
Baker County Economic Development Center
Bardy Trophy Company
Barney Prine's Steak House & Saloon
Baseline Vision Clinic
Beevers Manufacturing & Supply
Behlen Country
Bermis PRinting & Graphics
Benchmade Knife Company
Bend Broadband
Bend Memorial Clinic. PC
Bend Red Lion Hotel
Best Western Prineville Inn
Christopher D. Bevans, PC
Beverly Pacific Co.
Bimbo Bakeries, USA, Inc.
Black Butte Ranch
Black Chapman Webber & Stevens
Blackaby Insurance Agency, Inc.
Blackbird Catering, LLC
Black Parent Initiative
Blazer Industries, Inc.
Blue Sky Web Development, LLC
Boanerges Group, LLC
Boardman Foods, Inc.
Bob Belloni Ranch, Inc.
Bob Hall's Heat & Air, LLC
Boise Cascade
Bonaventure of Salem
Boulder Path Designs
Bowen Manufacturing
Boys & Girls Club of Salem, Marion &


Polk Counties

Boys & Girls Club of Western Lane County
Brazner Hinz & Associates
Bruton Comfort Controls, Inc.
Briggs Auto Electric Inc
Bright Wood Corporation
Brisbane Enterprises, Inc.
British Parts NW
Bull Mountain Heating AC & Insulation
Bull Ridge Brew Pub
Burger King
Business Associates, Inc.
The Butcher Shop
Butte Creek Mill
C&L Cabinets & Woodworking, Inc.
Cabinet Door Servic Co, LLC.
Caldwell Catering Inc., dba Nibbley's
Cambridge Machine Works, Inc.
Camp Dakota
Canby Area Chamber of Commerce
Cardinal Services
Caregiver Training Institute, LLC
Cartridge World
Cascade Direct
Cascade Drilling, LP
Cascade Microtech
Cascade West Primary Care Clinic
Catalyst IT Services, Inc.
Celebrity Pets Holistic Care
Celilo Inn
Central Oregon Radiology Associates, PC
Central Oregon Truck Company
Century 21 Eagle Cap Realty
Certified Personnel Service Agency, Inc.
CESSCO, Inc.
Charter Mechanical Contractors, Inc.
Chase Doors
Cherry City Transmission
Chick of All Trades, LLC
The Chicken Gardener, Inc.
Children's Nursing Specialties
City of Baker City
City of Bend
City of Burns
City of Elgin
City of Klamath Falls
City of Tualatin
City of Union
Clackamas Community College
Loy Clark Pipeline Company, Inc.
Clay's Auto Service, Inc.
Clean Forest Project
Clint Newell Motors
Clorox Company; Kingsford Manufacturing
Coast Rehabilitation Services
Rogue Printing Services
Columbia Roofing & Sheet Metal
Columbia Shores Construction
Comfort Flow Heating Co.
Comfort Inn
Commercial Aircraft Painting Services
Community Connection of Northeast


Oregon, Inc.

Community Energy Project, Inc.
Condor Management
The Confederated Tribes of Warm Springs
Connor Manufacturing
Consolidated Supply Co.
Contact Industries
Continental Mills
Coos Bay Rail Link
Core Business Services
Cottage Grove Community Acupuncture
Coverplay, Inc.
Craft Brewers Alliance
CR Contracting
CR Fabrication LTD
Crestline Transportation, inc.
Crooked river Ranch Club & Maintenance


Association

Crooked River Ranch Water Company
CTR Associates dba Ashley Furniture Home


Stores

Cummins Northwest, LLC.
Current Electrical Construction Co.
Custom Machining Corp
Daimlet Trucks North America, Western


Star Truck Plant

Dave Zech, State Farm Insurance
Dave's 12th Street Food Mart
Robert G. Davis & Associates, Inc. dba


TraneOregon

Dawn's Salon
Debbie Sue's Cafe
Decton
De La Grange Insurance
Department of Community Colleges &


Workforce Development

DePaul Industries
DePaul Industries
Deschutes Insurance
DISA American, LLC
DLT, LLC
Don Pancho Authentic Mexican Food, Inc.
Dr. Matthews Dental Group, LLC
Deam Trips, Inc. deb Travelhost Travel


Agency

Dreem Digital, Inc.
Duck Delivery Produce, Inc. / United


Salad Co.

Dungarvin Oregon, LLC
DW Fritz Automation
EAN Services, LLC
East Valley Enterprises
Eastern Oregon University
E. B. Effects and Design Company
Eco Tech
ESC Composites
856 Brewing Company / Cruz Fermentation


Project

Electrical Mechanic, Inc.
Elite Truck School
Elks Lodge 1814
Ellison Advertising
Elmer's Restaurant
Embassy Suites
Emerging Energy Solutions
Emerald West Equipment Parts, Inc.dba


EmWest Powertrim Systems

Employers Overload
Emser Tile, LLC
Energy Conservation Training Company
Energyneering Solutions Inc.
Entre Prises USA, Inc.
Entropia Disaster Planning Services
Eugene Fastener
Euphoria Chocolate Company
Even-Temp Refrigeration
Exide Technologies
Express Employment Professionals
Express Employment Professionals
Express Employment Professionals - St.


Johns

Express Employment Professionals
Federal Recycling, Inc.
Feeney wireless
Financial Empowerment Services, LLC
Flex Force Staffing
Florence Grocery Outlet
Florence Sears
Focus 1 Insurance Group, Inc.
Forrest Paint Co.
Four C's Catering
Fulton Provision Company
Fuqua Building Systyms
Gagles Heating and Air Conditioning
Garmin
Incredible and Edible
Gerding Edlen Management Company, LLC
Ginger Springs Water Bottling, Inc.
GK Machine, Inc.
Glacier Point Construction, LLC
Glumac
Golden State Foods
Goodwill Ind.
Goodwill Industries of Lane and South


Coast Counties

Corkey Gourley Insurance Agency, Inc.
Green Building Maintenance, LLC
Green Hammer, Inc.
Green Savers USA, Inc.
Green Valley Diesel, Inc.
Gresham Ford
BendBroadBand
Griffith Polymers, Inc.
Grittman Enterprises, Inc. dba Lafayette


Auto Body

Group IV Dental Lab, Inc.
GrovTec. US, Inc.
Gunderson, LLC
H&H Western Wear
Halt Pest Control
Hammer and Hand
Thrivent
Hardwood Industries, Inc.
Harney County Chamber of Commerce
Harney District Hospital
Harris Transportation company, LLC
Harry's Fresh Foods
Hawes Financial
Hawes Financial Group, Ray Klein, Inc.


dba Professional Credit Service

HBW Leads, LLC
Healthmatters of Central Oregon
Health Wright Products, Inc.
Hearthside Food Solutions
Heat Relief
Heckmann & Thiemann Motors
Herb Pharm
Herbs America, Inc.
Tina M. Hernandez Agency
Hilton Eugene and Conference Center
Hilton Portland & Executive Tower
HLS Family Business Group dba Hot Lake


Springs

Hoagland Properties
Home Instead Senior Care
Home Visions West
Homeward Bound Rehabilitation
Hood River Learning Center - Bambinos
Hood River Water Play
Horizon Auto Body
Hug a Bubba's Doggie Daycase & Grooming
Humane Society of Redmond
Hunter Communications
Hyacinth Collision Center
Ideal Steel Inc
IITR Truck School
Impact NW
Imperial Manufacturing, Inc.
In and Out Market
Inform Restaurant Accounting
Information Management Services
Integrated Power Services, LLC
International Line Builders, Inc.
International Loving Touch Foundation,


Inc.

International Wood Accents
Interpath Laboratory, Inc.
Invision
Isovolta, Inc.
Izzy's Pizza Restaurant - Bend & Redmond


Locations

Jack In The Box
Jack's Overhead Door, Inc.
Jade Logistics, LLC
JB Insulation
JCI Crushers, Inc.
Jefferson State Forest Products, LLC
Jennings McCall Center
JLE Enterprises, Inc.
The Job Council
Job Growers Incorporated
Joe Floyd and Sons, Inc.
Joe Guider Trucking
Earl M. Jorgensen Co.
K Manufacturing Corp
Karnopp Petersen, LLP
Keith Mfg. Co.
Kelly's Home Center
KEM Equipment, Inc.
Phill Kensler State Farm Insurance
King Estates Winery
Kitchen Kaboodle II, Inc.
Klamath Algae Products, Inc.
Klamath Auto Wreckers, Inc.
Klamath Basin Equipment
Klamath Eye Center
Klamath Lake County Youth Ranch, Inc.
Klamath Moving & Storage
Klamath River Gas
Kla-Mo-Ya Casino Corp.
Ronald R. Knight, D.C.
Koebers, Inc.
Kraft Foods Global, inc.
Krauss Crafts, Inc.
Kroger Clackamas Bakery
Kruse Farms Market, Bakery & Gifts
L & Z Specialties, Inc.
LaGrande-Union county Chamber of


Commerce

Lamb's Markets
Land Title Company of Grant County, Inc.
Lane Workforce Partnership
Lanphere Enterprises
Latino Network
Laurel Bay Gardens, Inc.
Law Offices of Patrick Cadiz, LLC
Leatherman Tool Group, Inc.
Lemons Millwork
Levi Strauss and Co.
LG International, Inc.
Lile International Co.
Lite Solar Corp
Lithia Motors
Live Light Energy, LLC
LMH Industries
Lunar Logic, LLC
Machine Sciences Corporation
Mackin & Son Automotive, Inc.
Madras Aquatic Center
Malheur Council on Aging & Community


Services

Manifest Web Design
Malheur County Child Development Center
Makenzie River Inn Bed & Breakfast &


Cabins

Marantha Perspective, LLC dba Minuteman


Press of Coos Bay

Marckinkiewicz Co., Inc.
Mark J. Butterfield, D.C.
Marks Metal Technology
Marshall, Inc.
Mason, Bruce & Girard
MasterBrand Caginets, Inc.
DeAnn H. Mathison, dba State Farm


Insurance

Maverick, Inc.
McCauley's Landscape Co.
McCoy Freightliner
McCracken Motor Freight, Inc.
Mclane Food Service
McLaren's Carpet One
McMinnville Area Chamber of Commerce
MEC Northwest
Medford Medical Clinic
Medisiss
MEMC
Metal Innovations Inc. (Aurora Jet


Center)

Metal Products Company
Michaels Precast Concrete, LLC
Mickle Enterprises, Inc.
Microtec Inn
Mid Oregon Personnel Services, Inc.
Mid Valley Mentors
Miles Fiberglass and Composites, Inc.
Mill Power Incorporated
Minuteman Press
Mirror Pond Cleaners
Mission Linen Supply
Modoc Point Irrigation District
Moonshadow ECommerce Inc.
Moore Excavation, Inc.
William L. Moore
Mo's
Motorcycle Superstore
Mountain Broadcasting dba Kohi Radio
Mr. Electric of Willamette Valley
MTC / Tongue Point Job Corps Center
MTC Works
Astor House - Assisted Living Concepts,


Inc.

LaserLine Mfg., Inc.
Mt. Hood Community College - WorkSource


East

Multi-Craft Plastics
Musician's Friend
Myers Container
My Insurance Office, LLC
Nancie Koerber
Nature Bake / Dave's Killer Bread
NAVIS
Neawanna by the Sea
Neighbor Impact
Neil Kelly Company
NESL, USA, Inc.
NEW
New Prioities Family Services
New Tribe, Inc.
NFL Trucking
NHance Wood Renewal
NK Machine
North by Northeast Community Health


Center

North Clackamas County Chamber of


Commerce

North Coast Electric
Northeast Oregon Housing Authority
Northwest Alloys, Inc.
Northwest Dryer
Northwest Family Services
Northwest Fourslide, Unc.
Northwest Infrastructure
Norhtwest Insulation
Northwest Officials, LLC
Northwest Profeesional Consortium, Inc.
Northwest Spray and Compressor
Northwest Stamping, Inc.
Northwest UAV Propulsion Systems
NuMedics, Inc.
N.W. Heating & Cooling
NW Kodiak Construction, LLC
NW Printed Solutions
123 Fit
123 Stickers, Inc.
Oakwood Country Place
Ochoco Care Center
Ochoco Outdoor Power Equipment
Gunnar Olson - State Farm
Olson & Jones Construction
Onpoint Community Credit Union
ON Semiconductor
OOGP, Inc.
OpenSesame Inn
Opportunity Connections
Opt-E Web, LLC
Oregon Bath and Kitchen
Oregon Coach Crafters RV Repair
Oregon Community Credit Union
The Oregon Consortium
Oregon Crystal Technologies, Inc.
Oregon Employment Department - Region 14
Oregon Garden
Oregon Induction Corp
Oregon Museum of Science & Industry
Oregon Resources Corporation
ORPET
Organic Workflow, Inc.
The Other Woman
Outside In
Overhead Door Co Rogue Valley
Pacific Alarm Systems
Pacific Benefirs Group
Pacific Biodiesel Technologies
Pacific Credit Repair, LLC dba Pacific


Credit Solutions, LLC

Pacific Landscape Management, Inc.
Pacific Natural Foods
Pacific Northwest Regional Blood


Services

Pacific Office Automation
Pacific Pellet, LLC
Pacific Power Products
Pacific Title Company
Pacific Tool and Gauge
Package Containers, Inc.
Palm Harbor Homes
Palmer Floor Covering, Inc.
Panda Restaurant Group, Inc.
Papa Murphy's
Parks Medical Electronics, Inc.
Parthenon Software Group, Inc.
Pathfinders of Oregon
Patrick Environmental, Inc., dba Patrick


Corporation

PCC Scholsser
PCC Structurals, LPC
Peak Performance Equipment, LLC
Periwinkle Upscale Resale
Personnel Source, Inc.
Personnel Source, Inc.
Petra Heating & Air Conditioning, Inc.
Petsense
Pettygrove Physical Therapy Assoc, LLC
Pharmacy Computer Services, Inc.
Phlebotomy Services International
Phoenix Counseling Center
Phoenix Inn suites Downtown Bend
Pilot Butte Drive-In
Pine Top, Inc.
Pinnacle Western, Inc.
Pioneer Asphalt, Inc.
Pioneer Pump
Platt Equipment Co., Inc. dba Midstate


Power Products

PLI Systems
Portland General Electric
Portland Merriott City Center
Portland Spirit
Potters Industries
PPG
Precision Hair Design
Precision Metal Products, LLC
Premium Efficiency, Inc.
Prestige Care, Inc.
Prier Pipe & Supply, Inc.
Prineville-Crook County Chamber of


Commerce

Prineville Economic Development
Product Manufacturing, Inc.
Providence Benedictine Nursing Center
Pro Weld, Inc.
Puddin River Chocolate
PumpTech, Inc.
Puremist Corporation
PV Powered, Inc.
R & S Supply
Rainbow Metals
Raindrop Roofing NW, LLC
RapidMade, LLC
RBD Instruments, Inc.
REACH, Inc.
Recology Oregon Compost, Recology Oreogn
Material, Recology Oregon Recovery,


Recology Portland, Inc.

RedBuilt, LLC
Redi-curb
RE/Max Equity Group.
Renovo Design, LLC
RGH Enterprises
Riata Milling, LLC
Richmar Associates
Rimrock Recycling
The Riverhouse
RoadLink
Roe Motors
Rogers Machinery Co., Inc.
Rogue Valley Chiropractor
Roseburg Forest Products Co.
Rosen Aviation
Rosen Sunriver Systems, LLC
Runner Plus, Inc.
R-Value, Inc. dba Indow Windows
Saalfeld Griggs, PC
SAFE Transportation, Inc.
Safeway
Sapa Profiles, Inc.
Sass, Inc. (McDonald's Restaurant)
SAVE Stores
Sawyer's Hardware LLC, Sawyers True


Value

SB, Inc. dba Sherman Bros. Trucking
Schmitt Industries, Inc.
Schulz-Clearwater Sanitation, Inc.
Gregory Scott
SE Works
The Seaberg Company, Inc.
Security Industry Specialists
Selectemp Corporation
Self Enhancement
Seneca Jones Timber Company
Sensenbach Senior Care Inc., dba Home


Instead Senior Care

Serverlogic
Shannon the Cannon Windows and Other


Works, Inc.

Shaver Transportation Company
Sheet Metal Institute
Sherpa Wealth Strategies. LLC
Shibui Spa
Shlesinger & DeVilleneuve
The Shoe Inn
Siltronic Corporation
Sistech Manufacturing, Inc.
Sizzler Restaurants
Skies American Publishing Co.
Skin Cancer Surgery Center
Small Business Development Center
SmithCFI
Smith Gardens, Inc.
S/nipped
Snyder Roofing of Oregon, LLC
Sodero
Sol Coast Consulting and Design. LLC
Solar City
Sommers Financial Management
South Columbia County Chamber of


Commerce

South Valley Bank & Trust
South Valley State Bank dba South Valley


Bank & Trust

Southern Oregon Goodwill Industries
Southern Oregon Head Start
Roy Spangler Insurance Agency
Specialty Automotive Service & Repair
Specialty Laminates, USA, Inc.
Spirit River, Inc.
Sports Car Shop, Inc.
Springer and Son Funeral Home
SSI Shredding Systems, Inc.
St. Vincent DePaul
St. Clair Capital Ventures
Staffing Partners
Stampede Barbecue Co.
State Farm of Tillamook
Stearns, Inc.
The Steel Yard, Inc.
Jason Stefely State Farm
Strapworks, LLC
Strategy Event Management
Summit Natural Energy Corporation
Sun Forest Construction
Sunset Stoves
Sustainable Solutions Unlimited
Sybaris
SYGMA Portland
Symmetric Wealth Management
Nathan M. Tanner, DMD, PC
Tec Copier Systems
TEC Equipiment, Inc.
TFG Card Solutions, Inc.
Thermo Pressed Laminates
Third Party International, Inc.
Don Thomas Petroleum, Inc.
Three Rivers Casino & Hotel
Three Unger,LLC. dba Watson Ranch Golf
Tigard Tire & Auto Service
Tillamook Cow.com
Timbercon
TLC Tederal Credit Union
TNW Firearms, Inc.
Todd Construction, Inc.
Total Comfort Weatherization
Total Communications
Town & Country Chrysler Jeep
ToxiScreen
Toyo Tanso USA, Inc.
Training & Employment Consortium
Training & Employment Consortium
TraTech Fiberoptics, Inc.
Tree Top, Inc.
Triple Point Energy, Inc.
Truitt Bros., Inc.
Tu Casa Real Estate
Turton's Auto Repair, Inc.
The Twisted Cork, LLC.
TYGR Construction
Uninational Corp./river Ranch
United Equipment (VESCO)
United Finance Co.
Unity School
Universal Forest Products
Urban Hairworx
Uroboros Glass
U.S. Bank - Baker City Branch
U.S. Bank - Klamath Falls
UTi United States, Inc.
Valley Inspections & Pest, Inc.
Vanguard EMS
A. Vannett Insurance Agency, Inc.
Vanport Marine, Inc.
Viasystems
Villate Realty
Vista Optical
Wagner Insurance Agency, Inc. / Farmers


Insurance

Wallowa County
Wallowa Valley Center for Wellness
Walt's Appliance & Repair
Wanke Cascade Distribution, LTD
Warehouse Demo Services - Roseburt
Wash & Lube Time, Inc.
Wauna Federal Credit Union
Weekly Bros. Inc.
Wellmade Floors
Wells Radford Corporation
West Coast Monument & Sign, LLC
Western Architectural
Western Family Foods, Inc.
Western Heavy Haul
Westside Secretarial Services
Willoughby Hearing Aide Centers, Inc.
Windsor Place, Inc.
Windward Performance, LTD
Woodfold Mfg., Inc.
Woodville Rental
Workforce Investment Council of


Clackamas County

WorkSource Oregon Employment Department,


Region 13

Worksystems
Worldwide Janitorial Services &


Supplies, LLC

Young Men of Awareness
Youth on a Mission Thrift Store
Yvoda Inc., dba Midas Auto SErvice
YWCA of Greater Portland
Zwald Transports Inc., dba Zwald


Industrial Services

Tongue Point Job Corps
Colfax Tactical
Excel Medical Billing
Gale Contractor Services / Comfort


Insulation

Precision Painting
Precision Landscaping
Peterson Pacific Corp
Rogue Truck Body, LLC
Sew of Oregon
Joel B. Shaw, CPA
.Ioka Farms
Erickson Air-Crane
Village Squire Motel - Jerish Inc.
Dalke Construction
Sherwood Park Nursing & Rehab Center
ZCS Engineering Inc.
American Moving & Storage
Cascade Systems Technology LLC
Hilton Fuel
Freelin-Wade Company
Eden Scapes Corp.
Leupold & Stevens Inc.
Patty Melvin Insurance Agency Inc.
NW Natural
Scofield Landscape Inc.
Shaw Asset Management Inc.-PakMail
Vantage Clinical Solutions
V/Crown Works Inc.
Walmart
Colt Mortgage Inc.
Umpqua Basin Water Association Inc.
Umpqua Community College
Animal House Coffee
CDS
Harris Transportation Company LLC
InfoStructure
RedZone Sports Bar and Grill
Appliance Doctor Emergency Service &


Repair

Clyde Moore Co. Inc.
Air Filters Northwest Inc.
Dynamo Inc. dba Crosby & Taylor
TeamLogic IT
Community Services Consortium
Alpine Building Materials LLC
Killion Restaurant
Techniques School of Cosmetology
Adam's Stove and Gas
Serena Software
Brammo Inc.
C-More Pipe Services
Frantic Stamper
The Papé Group
True Health Medicine PC
Umpqua Training Employment Inc.
Astoria Animal Hospital
EWEB Parents Assocation Incorporated
Ford & Associates LLC
Rasmussen Fuel LLC
Worthy Brewing Company
Allied Barton Security Services
Construction Equipment Company
Metabolic Maintenance Products Inc.
Douglas Electric Cooperative
United Way of Lane County
Family Chiropractic
lite volar
Larson's Home Furnishings
A-1 Commercial Cleaning Services
Hannan Products Corporation
HACSA
BestCare Treatment Services Inc
BatteryStuff.com
Catalyst Business Services LLC
Concentric Sky Inc.
Dick's Appliance Center
Epson Portland Inc.
Ferguson Fabrication LLC
Production Tool & Manufacturing Co.
Shelton-Turnbull Printers Inc.
Ace Event Services & Ace Private


Security

Aero Air LLC dba Erickson Aero Tanker
African American Alliance for


Homeownership

AgWest Supply
Alliance Testing Services LLC
Allied Waste of Klamath Falls
Altree Inc
Allion USA LLC
Anthem College
ApplePoPDesign
Arnold's
Ascension School Camp and Conference


Center

Astoria Cleaners
Avamere Rehabilitation of King City
Barbur Blvd Rentals
Bartco Inc dba Aloha Liquor
Baker Truck Corral
Because it's There LLC dba Comforcare -


Portland

Bella Cupcake
Bicoastal Media Columbia River
Big Jim's Drive In
Boone Insurance Associates
Borders Express Book Store
Robert Brewer DDS
Burger King - Bend
Canyon Market
Canyonville Ace Hardware
Cascade East Veterinary Clinic
Cascade Health Solutions
Cascade Ink LLC dba Rapid Refill of


Medford

Cascade Management of Hillsboro
Cascade Motorsports
Cacade Wireless LLC
Coffee's On - Gresham
Commercial Tire Inc - La Grande
Commonwealth Garden Shoppe
Cousins Country Inn
C's Traffic Consulting LLC
The Dalles Area Chamber of Commerce
Del's Building Supply
Dean Dollarhide Insurance Agency Inc
Douglas County Museums
Eagle Freightliner
Enterprise Holdings
Experience Works
Factory Operations and Management LLC


dba Greenflex

FedEx Ground
Golden Harvest
Greenspace LLC
Harris Worksystems Inc
Haystack Broadcasting
Heartwood Resources
Hertz
HNS Inc
Ioka Farms Inc
Johnston Automation LLC dba Automation


Solutions

Kelly Services
Ken Hale Trucking
Key Technology Inc
Knife River
KOIN Local 6 Television
LA Fitness
La Grande Post Acute Care and


Rehabilitation

Lane Education Service District
Lowe's of Delta Park
Maggie's Buns
Maughan Design Inc
Mederi Foundation - Mederi Centre for


Natural Healing

Sam A Mesher Tool Company
Miller's Cabinet Shop and Showroom
Miracles Community Resources
Mt Bachelor
Myrtle Creek Saw Shop
NEDCO - Neighborhood Economic


Development Corporation

Nelson Brothers Trucking Inc
Ninkasi Brewing Company
Northwest Burger Concepts dba Best


Burger

Northwest Insulation
NW Bend Boats
Ocean Beauty Seafoods LLC
OCH International Inc. (Oil Can Henry's)
Omlid & Swinney Fire Protection &


Security

Orchard Supply Hardware
Oregon Health & Science University Food


& Nutrition Department

Oregon Medical Group
Superior Community Management
Sustainable Cleaning Systems - A


Division of TVW Inc

S Wireless Northwest
Swiss Mountain Log Homes Inc
Telesource Center
The Dalles Furniture Company
The Summit
Three Sisters Irrigation District
TJ Maxx
Transamerica Financial
Twin Rivers Plumbing Inc
Union County Sheriff's Department
Vigor Industrial
Vision Plastics Inc
Washington County
Wells Fargo Bank NA
Western BBQ Wagon - Let Er Brew Coffee
Western Pacific Truck School
The Willamette Valley Company
Timeless Foods LLC - Popeye's
Marshalls
PTI - Professional Transportation Inc
Union County Administrative Office
Green Mountain Energy
New Seasons Market
Gap Inc
Kaiser Permanente
Skyland Pub
Happy Bear Daycare Center
Hillsboro Eye Clinic
Direct Placement LLC
Tacoma Screw Products Inc
Summit Body & Equipment
Capacity Commercial Group LLC
Interim HealthCare of Oregon Inc
Canteen Vending
OR & SW Washington Roofers &


Waterproofers Apprenticeship

NECA - IBEW Electrical Training Center
Reliant Behavioral Health
DPI Specialty Foods
Xenium
West Union Sports Pub
Greek Village
Reser's Fine Foods
Tannasbourne Grocery Outlet
Acacia Construction Services Inc
Oregon Spine & PT
Oxford Hotel Group
PacificSource Health Plans
Paul Davis Restoration of Greater


Portland

Penetrations
Planned Parenthood Columbia Willamette
Portland State University
Powin Corporation
Redmond Area Park and Recreation


District

Redmond Medical Clinic
Response to Nature Inc
Robert Alan Pratt
Safeway #3136
Service Team of Professionals
Siuslaw Outreach Services
Sky Lakes Construction Company Inc
Sleep Technologies Ltd
Smith Brothers Push Rods
Software Solutions Unlimited Inc
Speedy Glass
Attune Foods LLC
Bulk Handling Systems
Pearl Buck Center Inc
Mid-Oregon IEC / Area III Inside


Electrician JATC

Steve's Floor Covering
Deschutes Roadhouse
Solid Rock Granite LLC
Prarie House Assisted Living & Memory


Care

Sterling Bank
St Helens Community FCU
St Helens Economic Development


Corporation

Sunnyside Dentistry
Sunstone Circuits
Wright-Way Sign Systems dba Western Sign


Systems

Good Seed Bagel
Servicemaster - Union
Professional Center 205 Pharmacy
Iwasaki Bros Inc
Julia West House
Ragsdale Mobile Glass
United Methodist Church
K & L Chem-Dry
Reliv Wellness
Lori Stegmann Insurance Agency Inc
New Era Computers
Spiesschaert Enterprises Inc
Schroth Financial Services
Grahm Porozni
Wolfe Truck and Equipment Service Inc
Your Hometown Magazine Inc
Synergy Air LLC
Terra Verde Cafe
Team - Team for Economic Action Molalla
Terrol D Marshall
The Truck Works
Stella Holmes - Wood
Sunset Solar Electric LLC
Sabin Community Development Corporation
Sister River Foods
Smart Styles
South Coast Development Council Inc
Pendleton Athletic
Pepco Designs
Pitkin Winterrowd LLC
Portland Sports Medicine & Spine
Promise Natural Foods
QE Discovery
RGK CContracting and Consulting
Oregon Trail Insurance
O'Reilly Auto Parts
OPTI Staffing Group
Owlita LLC
Pace Dental Lab
Pacific Benefit Planners
Pacific Intermountain Mortgage Company
PdM Specialists LLC
PDX Enterprise Solutions
Operations MC
Molalla Area Chamber of Commerce
Moose Lodge #396
Mobile Screens Etc Inc
Natural Health Supplements LLC
OneLife Portland LLC
Left Clean
Liberty Dental Lab LLC
Loftus Jewelers
Lost 2 Found Youth Outreach
Maypo Custom Car Care
Maretron
Mark Haden Landscape Care LLC
Kapish North American Services Inc
Kevin Box Network
Kingswood Apartments
Landmark Tax and Investment Services
James A Coplin and Associates
Hillcrest Memorial Park
J D Smith Jewelers LLC
JG Solutions
Jodi's Hair and Nails
Jordan and Jordan Realtors LLC
Ecossential
Face Realities
Farmers Insurance
Ron & Patti Gates
Computers Made EZ
Consumer Computer Consulting Services
Copa Di Vino
Country Animal Clinic
D and L Consulting
Cascade Towncar
Clackamas Volunteers in Medicine
Albert H Coder
Care-O-Sell
Carlson Guitars
Carpet One Floor and Home
The Bilow Group
Blue Mountain Associates
Rogers Machinery Company Inc
Weyerhaeuser
Umpqua Dairy Products Company
GloryBee Foods
Rogue Valley Heating and Air
The Potters House Gift Gallery
Hero Business Services aka Hero


Outsourcing Inc

Moda Health
Allstate Debbie Hardy
Mountainview Family Practice
IEQ Technology Inc
Waddell & Reed
Looking Glass Youth & Family Services
At Home Care Group - Eugene
Aaron's
Unifirst Corp
Harry and David Corp - Eugene
Country Financial
n-Link Corporation
Quality Electronics Service LLC
Triad Machinery
Willamette Dairy Herd Improv Assn
Safe Conduct LLC
3 D Plastics Inc
Salem Printing & Blueprint Inc
Country Garden Nursery LLC
William Henry Knives Inc
Meyer Nursery & Orchards Inc
Willow Lake Nursery
Petersen Logging Inc
R B Rubber Products Inc
Addictions Recovery Center Inc
Cuvee Restaurant
H K Flagging Inc
Advantage Precast Inc
The Bottom Line
Kerr Concentates Inc
Bet'r Bilt Inc
Del Ray Cafe & The Loft
Organizing Your Space Inc
All Star Labor and Staffing
Cranston Machinery Co Inc
ABC Tool & Die Co Mfg LLC
Port of The Dalles
Pacific Northwest Work
Innsight Hotel Management Group
Lane Community College
R Franco Restoration
9 Wood Inc
Wolfers Heating and Air Conditioning
Evergreen Machine & Mfg Inc
Lincoln Glass Co
1996 LLC dba Chambers Construction Co
A-1 Automotive & Fleet LLC
AB Concepts Collision Center
AcctCorp Intl
AFLAC
Air Mechanical Inc
Alan Brown Tire Center
Alice's Pony Espresso
Apprenticeship Training Services
Bank of the West
Cadd Connection LLC
Copeland Lumber
DLG Enterprises - Mama Lee's Restaurant
First United Engineering Gollah


Consulting LLC

Fisher Farm and Lawn
Forest Glen Sr Res
Forms and Filing Inc
Fred Meyer - Hillsboro
Good Energy Retrofit LLC
Hand with Heart Chiropractic & Massage


Clinic

Helen M Hanson
Henris Roofing and Supply
Lefoster Williams - One Life Portland


LLC

Marc Sales and Leasing LLC dba Aarons
Meadow Park Health & Specialty Care


Center

On Call Heating and Air
Oregon Child Development
Plan-It Financial Inc
Rams Specialized Security Services Inc
Ram-Z Fab
Red Apple Marketplace
Robert L Armstrong
SeQuential Pacific Biodiesel LLC
Sleep Inn & Suites
Salishan Spa and Golf Course
Gerber Tire Service
Les Schwab Tires - Lincoln City
Newport Waldport Acquisition Corp
Oregon Iron Works
All Tech Appliancve Service
Thomas Beck Agency Inc
Carpe Diem - Quizno's
Kadel's Auto Body LLC
Alvord Taylor
Rogue Valley Country Club
Darrell Flora Jr Insurance Agency
AL-KO AXIS
Wild Flower
Video Horizons Inc
Clatsop Behavioral Healthcare
Stahlbush Island Farms
Habitat Contracting
Teen Challenge
Eagle Carriage & Machine
NW Natural - Wasco
Express Fleet Service
Skylark Assisted Living and Memory Care
Port of Tillamook Bay
Willamette Valley Transport
Sea Reach Ltd
Legacy Financial Certified Public


Accountants

Near Space Corporation
Newport Signs
Safeway
Klamath County Bed Liners
ISCO CPA
Hood River Juice Company
McKenzie Denture Clinic
Earth2O
Bend River Sash & Door
Hinterland Ranch
Centwise Hardware
Maragas Winery
Cascade Graphics
Security Pros Inc
Village Interiors Decorating Center
Becker Landscapes LLC
Coastal Family Health Center
Farwest Tire Factory
Apland's Auto Body
Clatsop Community College
Fredinburg Masonry
BDI
Oregon Aero Inc
InterMountain Education Service District
Organic Elements Spa
RJ Mobility Services Inc
Tillamook County Creamery Association
Green Planet Naturals
Bear Mountain Outfitters
Oregon Employment Department
Keno Tractors
Northwest Telecom Systems Inc
Georgia - Pacific
Tangled Yarn
White City Medical Clinic LLC
IHG
Imagination International Inc
Pest Tech Inc
Grassroots Landscaping LLC
Tyree Oil Inc
Laird Lighting Ltd
SprucePoint Assisted Living & Memory


Care

Real Pro Systems
Just Great Grooming
Basin EyeCare Center
Our Personal Touch
Centro Business (Print Solutions)
LaPine Insurance Center
Cove Palisades Resort & Marina
Lake Billy Chinook Houseboats
Tractor Tunes
Cash Connection
Western Communications / The Bulletin
Brown Insurance and Financial Services


Inc

Stusser Electric
Advanced Tower Components Inc
Bio-Med Testing Services Inc
911 Supply LLC
Claudio Alvarez Construction
Henningsen Cold Storage Co
3rd Street Oil & Vinegar
Berkshire Hathaway HSNWRE
Bug Busters Pest Control
Duckett Realty Inc
e-shelter
Edward Jones
First American Title
George Chiropractic Clinic Inc
Henderson House
AFLAC
Mid-Valley Rehabilitation
Nanette Cramer
NW Food & Gifts
Oregon Stationers
Pacific Frame & Gallery
Rock of Ages / Valley View
Sherwin Williams
Susan Frazier
Ticor Title
United Way of the Mid-Willamette Valley
Valley Office Solutions
Workforce Connections
Keller Williams Realty Southern Oregon
CSL Plasma
Aisling Trucking LLC
Northwest Oregon Housing Authority
Silverton Glass
Dungarvin Oregon
Turtle Mountain Inc (So Delicious Dairy


Free)

Willamette Family Inc
Pacific Excavation Inc
RMP Credit LLC
PakTech
Astoria Head Start
Henderson's Line-Up
Thanksgiving House
Portland Heating
Gassman Appliance
Wellness Ware
Russell G Trump
Modern Woodmen of America
DeMuniz Resource Center
Clear Water Manufacturing
Overhead Door of Rogue Valley
Phoenix Exchange
Lee-Built Construction
Full Circle Property Management Inc
Springfield Area Chamber of Commerce
Grating Pacific LLC
Online NW
Mega Directline
Shanti Management dba Sisters Inn &


Suites

The Cronin Company Inc
Safe Haven Care
Cascade Security & Investigations /


Cascade Security Solutions

New Priorities Family Services
Brooks Resources Corporation
Motel 6
Botanical Developments LLC
DynaCore Fitness
Wet Willy's Car Wash
IntegraCore LLC
Evergreen Pest Management
CenterPointe Community Bank
Columbia River Insurance Inc
Albany Area Chamber of Commerce
Selmet Inc
Boys & Girls Club of Albany
Cayuse Technologies
Eid Passport Inc
Subway / Cazier Inc
Interpath Laboratory Inc
Adaugeo Healthcare Solutions LLC
The Apollo Team LLC dba Link Staffing


Services

Valley Immediate Care
Asante Health Care Systems
Bear Electric Inc
Bridge Street Automotive
Bugs Northwest
Gorge Networks Inc
Another Time Around
Courtney Insurance Agency Inc
Clackamas Metal Works
Priority Payment Systems West
Columbia River Music Inc
Astoria Animal Hospital
Wauna Federal Credit Union
Pacific Family Medicine LLC
Pacific Northwest Works
D & S Harley Davidson
Cannon Packer
Pacific NW Occupational Therapy
Wyndham
Pacific Alarm Systems
Charter Communications - Clatsop
Terry Becktold Ins. - Farmers
Walgreens Store #9671
Hi 5 Music
Stewart Parkway Insurance
Roxy Ann Memory Community
Hamilton Appliance Repair
Core-Mark International
Gorge Analytical LLC
Autozone - Warrenton
Sunset Empire Transportation District
Suzanne Elise Assisted Living
Goodwill Industries of the Columbia


Willamette

Deschutes Construction Corp.
Tumalo Irrigation District
Orchard View Farms Inc
Wholesale Granite Warehouse
Behavioral Health Solutions of Oregon


dba Astoria Pointe

The Harbor - Clatsop Co Women's Resource


Center

Pioneer West Inc
SMR Construction LLC
Flashback Soda
Safeway - Astoria
Inn at Seaside - Doel Hospitality
Medix Ambulance Service
OshKosh
Carter's
Sea Sprite Guest Lodgings
Fred Meyer - Warrenton
Seaside Vacation Homes
Shilo Inn Seaside Oceanfront
Hampton Lumber Mill - Warrenton
Ohana Media Group
Great Ocean / Da Yang Seafood Inc
Vacasa Rentals
Flash From the Past
Eye On You Security Guards LLC
Clatsop Care Center Health District
Eddie Bauer LLC
BlueSun Inc
Kindred Hearts Care Home
Oceana Natural Food Corporation
Harris Transportation Company LLC - Lane
King Retail Solutions
Oregon Imaging Centers
Sherry Scheafers Insurance Agency Inc
Oregon Neurology Associates
SCAFCO Corporation
DBS Health Information
New Horizons In Home Care
The New Day Inc dba New Day Treatment


Services

JAJ Enterprises LLC
El Tapatio - Cottage Grove
Leavitts Freight Service Inc
Site Work Construction Inc
Register Guard Federal Credit Union
Rainsweet Inc
Cory's Professional Services
Cascade Cabinets and Countertops LLC
Wolf Development
Vouchell's Carpet Cleaning Inc
Wes Williams Attorney
Keller Supply Company
Hicks Striping & Curbing
Rethwill Chiropractic Clinic
ESAM
Scappoose Bay Kayaking
David Lemings
Detailed Perfection
Diagnostic Imaging of Salem
Diversified Financial Benefits
Dream 4 Green Health& Wellness
Excalibur Computer Solutions Inc
Farmers Insurance
Firestone Complete Auto Care
Fitzpatrick Painting Inc
Foremost Marketing and Media
G & E Electric
Gayle's City Market
Goodwill Industries - Job Connection
Graham's Picture Framing Gallery
Green Acres Landscape Inc
Harold's Quality Auto Body Repair Inc
Historic Elsinore Theatre
1430 KYKN Radio
Abbey Carpet Care
ABC Windows
American Family Insurance
AmeriTitle
Lyoness - Angie Millard
Arbuckle Costic Architects
CanStaff Employment Services LLC
Cascade Collections Inc
Cascade Employers Assoc Inc Pac NW
CBI Remodel
Chinese Wellness Solutions
Columbia Bank
Continental Mills
Country Financial
D & O Garbage Service
Dalke Property Management LLC
Dan Gilmour Construction
Dan Hawk
Integrated Health NW
Integrity Properties of Oregon LLC
Jackson's Body Shop Inc
Keizertimes
Legalshield
Musick & Associates
Alzheimer's Network
Oregon School of Massage
Pathways to Employment
Primerica
Print Specialties
Pro Energy Consultants of Salem
Professional Accounting and Consulting


Services

Prudential Real Estate
Rise Services Inc
Salem - Keizer Volcanoes
Salon 554
Selectemp Employment Services
Serenity Hospice
Shaklee Products
MK Cosmetics
The Shabby Chic Bride
Tierra Rose Care Center
Tim Ream Consulting
Today's Hair
Total Medi Spa
US Mat Systems
Wells Fargo - Salem Call Center
Willamette Valley Bank
Doty Pruett Wilson & Company PC
World Financial Group
Woodgrain Millworks Inc
Jules Accounting Services
Consumer Cellular
Medical Office of John A Murphy MD PC
KFC and A&W
Able Supply LLC
TRAC Towing
HD Media
Westview Products Inc
West Coast Built In Ref and Custom


Paneling LLC

Norlift of Oregon
ICTSI Oregon
BegiRight Employment Services
H L Wagner & Sons Inc
Frontier Trailer Sales and Service
Anderson Interpreting Service
Brookfield Painting
Booth Insurance Agency
Hanard Machine
Columbia Phyto Technology - Powder Pure
Kiefer Mazda
ACE Truck Wash
First Call Resolution
Aurora Innovations
Get-N-Go Deli
O & S Contractors
Kelly Trailer Repair Inc
Eugene Water and Electric Board (EWEB)
East West Tea Company LLC
Cascade Eye Center
Amazing Grace Care Homes
Eastern Oregon Rental & Sales
Plycem USA
Tara Labs Inc
McKenzie Family Practice
United Finance Company - Klamath
Unique Metal Products
Met One Instruments Inc
Charles Hillestad - Law Office
Smith and Company Painting
Food Industries Credit Union
Stephen Stark Excavation LLC
DBS Health Information
AM Solar
Whittier Wood Products Company
Rogers Machinery Co. Inc
Laurel Hills Inc
MTM Communications
Cataract Laser Institute of Southern


Oregon PC

Medford Assisted Living dba Orchards
Wellness 2000 Inc
Maxim Heaalthcare Services
Cascade Clean Up
Sandwich Express
Willamette Works Incorporated
Lewis Design LLC
Express Employment Professionals -


McMinnville

Steps Above Reflexology & Specialty


Pedicures

Port of Hood River
Webformix
La Grande Auto Repair
RiteAid
La Grande Eat n Run
GLW Inc
Pacific NW Insurance
Humane Society of the Ochocos
Baker Beverage & Mixer Shoppe
Corwin Company
La Grande Liquor & Smoke Shoppe
Next Step Carpet
West Coast Pipeline LLC
Neill's Wheels
FedEx Ground - Eugene
OCH International Inc
Nursingale
Sequoia Mental Health Services
Building Material Specialties
Chaucer Foods
Northwest Direct Marketing Inc
Phoseon Technology
Northwest Sports Photography
Accountant LLC dba Pacific Manpower
Axiom Electronics
Team Clean Windows & More LLC
VersaLogic Corporation
Specialty Heating and Cooling Inc
RailsNW
Tualatin Tire Factory
Salem Equipment Inc
Visiting Angels
Craftwork Plumbing Inc
Production Media Company
T Scandia Motors Inc
Fisher Roofing
HDE Home Care LLC
Winterbloom Inc
Northwest Die Casting LLC
Portland Torque Products
Portland Bulk Terminals LLC
EE Schenck Company
Beall Trailers
American Petroleum Environmental


Services

Olshen's Bottle Supply
Oregon Oils Inc
Encore Oils LLC & SeQuential Pacific


Biodiesel LLC

Northwest Hazmat Incorporated
P & L Johnson Mechanical
Perma Treat Pro
Carrier RV Service LLC
M Staffing Inc
Homestead Youth & Family Services Inc
Animal Health Care
Looking Glass Books
Oregon Department of Forestry - La


Grande

Subway - La Grande
World Wide Granite & Marble
Josephine Community Libraries Inc
Pacific Office Automation - Bend
Cozad Enterprises Inc dba 4 Seasons Home


Services

1040 Avenue Tax Service
Bridgeway Recovery Services
Family Building Blocks
Flywheel-Sandler Training Company
Get Air
Salem Area Chamber of Commerce
Salem Leadership Foundation
Shangri-La
Spruce Villa
Sylvan Learning Center
Sisters Hospitality Management LLC dba


FivePine Lodge & Conference Center

Duane Clayton Construction
International Society for Technology in


Education

Claudson's Sew & Soak
Sterling Insurance
Knappa Fire District
Stayton Phone - SCTC
Terry's OK Tire Store Inc
Mike's Copy
All Ride Motor Sports
La Grande Observer
Wadsworth Electric
Club 24
Primo's
CB's LLC
Oregon Power Sports
Umatilla County
Miller's Truss
New Day Enterprises
Oregon Trail Electric Cooperative
Comfort Keepers #970
Riddell Welding
Therapeutic Associates
Rainbow International of Central Oregon
Straw Propeller Gourmet Foods
Columbia Auto Repair and Sales
Gary Denney Floor Covering
Angel Wings
Wood Castle Manufacturing
Selectemp - Albany
Good Earth Pest Company
DLJ Enterprises
Shilo Inn - Seaside East
Mel Jasmin & Associates
ICCO LLC dba Eugene Urgent Care
Pelican Electric Signs (Western Sign


Systems)

Journal Graphics
Tomra Oregon
King Cycle Group
Pacific Nutritional Foods
Holladay Park Plaza
Mirabella - Portland
Darigold
K & F Coffee Roasters
Pacific NW Works - Columbia
Oregon Opportunities
Old West Federal Credit Union
Farm Supply Distributors
Viridian Management
DeRoest Concrete & Contracting
Natural Structures
Powder River Motors
A-OK Upholstery
Coast to Coast Logistics LLC
Southern Oregon Credit Service Inc
Pacific Northwest Yard Maintenance
Little Pig
Grumpy's Repair
Farm and Industrial Service Company Inc
Lew Brothers Tire Center Inc
Training & Employment Consortium - Baker
Training & Employment Consortium -


Wallowa

Training & Employment Consortium - Union
JNI Logistics
Super 8 Motel - Baker
Addcox Heating Center
Hills Auto Parts & Repair
Computer Maniac
Stelcor Energy LLC
West Linn Paper Company
Mcloughlin Place Senior Living
Fairway Independent Mortgage Corp
Hamilton Construction Co
Delta Sand & Gravel
Delta Construction Co
US Bank - Halfway
Gregg Hinrichsen Ins Agency Inc - State


Farm

Ideal Partners in Home Care LLC
Jerilyn & Company
Flagstone Senior Living
Newport Rental Service
A Loving Home Adult Foster Care LLC
Kohn Foods LLC - Subway
Tommie's Cleaners
Pioneer Guest Home
The Dollar Tree - Union
Bob Stone Freeway Autocenter
Discount Carpet / Madras U-haul / Clean


Express

Coast Financial & Insurance Services Inc


dba Coast Professional Service

Comspan Communications Inc
Umpqua Community College - JOBS
Jet Industries Inc
Roseburg Mazda
Cradar Enterprises Inc
Island City Market & Deli
Farmer Enterprises Inc dba Crystal Fresh


Bottled Water

Your Wedding Connection LLC
Baumer's Heating and Air Conditioning


LLC

Pacific Headwear
Western Shelter Systems dba WS


Acquisition LLC

Fertilab Thinkubator
Landscapes Unlimited LLC
Whizkids LLC
Plasti-Fab Inc
Fought & Co Inc
Robison Jewish Home dba Cedar Sinai Park
Albina Pipe Bending Co Inc dba Albina Co


Inc

Adobe Systems Inc
Progressive Rehabilitation Associates


LLC

Centrotherm Photovoltaics USA Inc
Leviton Manufacturing Co Inc
Green Sanitary District
City of Astoria Parks Department
ServPro - McFall Water & Fire


Restoration LLC

Kilchis House
Action Heavy Haul LLC
Don G Averill Recycling Inc
Woodcarving Outlet
The Zen Stone Garden
Gearhart Ironwerks
G & J Bakery and More
TMS Call Centers
Warrenton Kia
KimAnn Inc dba Johnny's Drive-In & Diner
Pro-Kote Contractors and Supply Inc dba


Pro-Kote Water Proofing

Oregon Department of Agriculture
Oregon Youth Authority
Allied Video Productions
Eyes of Oregon
McCormick Piling & Lumber
Little Caesars
Mrs Tami's Daycare & Preschool LLC
Figaro's of John Day
Dental Vision PC
Oregon Youth Authority - Tillamook
Staples
Tillamook Early Learning Center
H&R Block
Bio-Med Diagnostics Inc
Western Promotions Inc
Sizzler - Springfield
Pleasant Hill School District
Oregon's Wild Harvest
Legum Design
Douglas Forest Protective Association
Forix Inc
United Way of Clatsop County
Tillamook Animal Shelter
Ego Industries Inc
Pacific Tire and Brake
Cresent Park Senior Living
Garcia Plumbing
Fro Zone
Monmouth Hardware
American Legion Post 180
Dark Horse Comics Inc
Labor's Community Service Agency Inc
Charlie's Produce - Triple B Corp.
Funtime RV Inc
North Clackamas Chamber of Commerce
Chris Ling Financial Advisor
Garron Grounds Management Inc
Oregon Health Enterprises
Kaiser Permanente
Plumbing and Mechanical Contractors


Association

Maverick Hardware Inc
Center of Advanced Learning (CAL)
Shorewood Retirement Residences
SP Fiber Technologies
Asher Industries / Level-It
Aloha from Oregon
GR Roguewood
Ultimate Home Improvement
Jeremiah Fear Construction LLC
Emeritus at Spring Pointe
Nema Metrix LLC
Old Town Mailhouse
Restoration Yard Care LLC
Jacobsen Salt
Valley Insurance Professionals
Safetycal Inc
Cruise One - Smith Pollin Group
Mac's Restaurant & Nightclub
Stadium Automotive
Littrells Insurance Agency
Homes for Good Housing Agency
Premium Efficiency Inc
Diamond Traffic Products
Penske Logistics
PT Solutions
Titanium Legal Services
Trillium Community Health Plan Inc
West Eugene Kennels
Patsel Agency
Bicoastal Media Rogue Valley
Springfield Tire Factory
Waterford Grand
Florence Area Chamber of Commerce
Triad Machinery Inc
Superior Steel Fabrication
SASS Inc (McDonalds Restaraunts)
Pacific Plastic Surgery
Addus Healthcare
Cascade Pacific Financial Group
Western Pneumatics Inc
Oregon Employment Department Central


Office

4 Him Food Group
LCC Small Business Development Center


and Employer Training Services Dept

Oregon Department of Education
Maybury LLC dba Sherlocks Grocery
Eugene School District 4J
Lowell School District #71
Ranita Corporation
Oakridge School District
Bethel School District
Cascade Wealth Management
Southern Oregon Public Television
Avant Assessment
Copoly Tech
Oregon Higher Education Coordinating


Commission

Central High School
OR Dept of Human Services - Tillamook
Micah R Watters PC
Logan's Market
Sears Hometown Stores
Park Street Manor
Springfield Public Schools
Junction City School District
Mapleton School District
Legacy Chrysler Jeep Dodge
Oregon State Hispanic Employee Network
Western Lane Ambulence District
OR Governor's Affirmative Action Office
Geno's Italian Grill
Jefferson County
Oregon WorkSource Central Oregon


Employment Department

Pro-Staffing
South Hills
Hillside Heights Rehabilitation Center
Pinnacle Healthcare Management Inc
Creswell School District
OR Office of Student Access & Completion
TechnaPrint Inc
Ronald McDonald House Charities of


Central Oregon

QVI Risk Solutions Inc
Plus Property management
NW Navigator
Great Northern Windows Inc
Glassweld
Donner Flower Shop
CB's LLC - La Grande
Mid Columbia Bus Company
ROC Food Pantry
The Justis Group
Rogue Valley Humane Society
Taprock NW Grill
Women's Crisis Support Team
Headhunters Salon & Day Spa
The Mail Center
Utility Trailer Sales of Oregon
Cascade Environmental Group
South Wasco County School District #1
Floors by Design
Albertsons LLC - Ontario
Farmers Supply Cooperative
Waterscapes Spas
Wallowa County Chamber of Commerce
Pacific Crest Transformers
Luckini Construction
Insight Coaching Alliance
Stafford Inn
Clatskanie Middle High School
Kokkeler Lawn Care Inc
Barnes High Tech Plumbing Inc
BBSI - Eugene
Beginright Employment Services
Executive Inn
OSU Open Campus - Juntos Program
Swayer's Hardware LLC - Sawyer's True


Value

ViewPlus Technologies Inc
Advantage Professional Management LLC
Ag West Supply
Altairia International
Barcelona Gourment Sauces
Bishop Tire Factory
Corky Wray Construction
Double Press Manufacturing Inc
Flight Services and Systems
Geo-Spatial Solutions
Griffin Seed International
Horizon Distributors Inc
Mark's Auto Body Shop
North Unit Irrigation District
PCC Schlosser
PhotoWonder
Safe Haven Care
Securitas
Shanti Management dba Sisters Inn &


Suites

Veterans of Foreign Wars Post 1643
Prineville Coffee Company
Offender Solutions Inc
The Gypsy Barn Boutique
Lamonta Mini Storage
Business Oregon
Dan Herman Consulting Inc
McKenzie School District
Pacific Metal Fab LLC
Hermiston High School
BBSI - Medford
Oakland High School
Green Valley Rehabilitation
Crescent Valley High School
Toledo Feed and Seed
Scio High School
Dennis Pudwill Logging
South Jetty Resort
Columbia Empire Farms
Action Financial Services LLC
Superior Office Systems
Multnomah County Londer Learning Center
Ticor Title - Astoria
Fern Ridge School District
Knappa School District
Lewis and Clark Machines
Hummingbird Auto Glass - Bledsoe Ind Inc
Estacada High School
Astoria High School
Mid Oregon Personnel - Prineville
Compass Commercial Real Estate Services
Crook County
Oregon Department of Self Sufficiency
Knappa Market
Deja Vu Thrift Shop
Oregon Employment Department - Clatsop
RP Properties
Country Market
Maritime Texaco LLC
B and R Autowrecking
Sunset Empire Park & Recreation District
Marcola School District
Oregon Coast Community College
Salvation Army
Gas-N-Snack
F D Gargalis Inc
Main Street Market
Hawthorne Jr/Sr High School
Health in Harmony
Independent Publishing Resource
Keith E Watson DDS PC
Oregon Spice Company
Pediatric Therapy Services
Dan J Fischer Excavating Inc
Advanced Alarm Systems Inc
Quality Custom Distribution/Golden State


Foods

Diamond Line Delivery
Tube Specialists
McKenna Metal LLC
Parr Lumber - Hillsboro
Commercial Design Systems Inc
All American
Oregon Entrepreneurs Network
Treehouse Island Inc
Diversified Marine Inc
Motorhead Marketing
David Carothers DDS PC
Clous Enterprises LLC
Raphael House of Portland
Clatsop Community Action
Gateways High School / Springfield


Public Schools

Tillamook Women Resource Center
Imbler School District
Central Oregon Building and Construction


Trades Council

Bartco Inc - Aloha Liquor
JTB Inc - Oil Can Henry's
Oakes Law Office
Baker School District
Superior Towing Inc
P & E Distributing Co
Weston Eye Center
The Little Bagel Shop
NIC Industries Inc
Center for Human Development
Hermiston Foods LLC
Umatilla High School
Ashland Insurance Inc
Oregon Coast Community Action
Trendsistions
Pendleton Woolen Mills
Heppner Schools
Swissmetric Inc
E N Lippert
RANS Property Management
Baker City Copy Ship and Mail
Albertsons #261
Books By The Bay
Coos Head Food Coop
Express Employment Professionals - Bend
States Industries
Roto-Rooter Plumbing Service
Weston - McEwen High School
Shanon's Place
2 Brothers Moving & Delivery
Simple Treasures In Home Care Inc
Knight's Inn
Village Restaurant
7-Eleven Food Store #18257
McLoughlin High School - Milton -


Freewater

Top Notch Maintenance
Brookside Nursery & Florist Inc
All Weather Gutters
Econo Rooter Service Inc
Pacific Truck & Trailer
BBSI Barrett Business Services Inc
K & L Construction
Certified Automotive Repair
Dale's Remodeling Inc
Advanced RV Painting and Repair LLC
Building Maintenance Cleaning Services


LLC

Valley View Mental Health Services Inc
TOMRA Oregon - Brookings
Lost Creek Lake & Marina
Chuck Wagon
Suite 4 Social
Washington Roofing Company
Maxwell Services
Catholic Community Charities
Options for Southern Oregon Inc
Kairos
Impact Physical Therapy LLC
J & J Thomas Inc
Northwestern Design
Portland Movers Company LLC
Nookies Restaurant and Sports Bar
2 Swans Bakery
Essence Emporium
Frederickson Realty
Boardman Mini Storage LLC
Oregon Hay Products
Frederickson Farming LLC
Denny's
Nails Fantasy
City of Donald
Food Services of America
Mount Angel Towers
Gem Equipment of Oregon Inc
Pacific Tool and Equipment Inc
Matco Tools
FCR
Direct Labor Woodburn
Ernst Irrigation
Konect Aviation
Ken Moore Handy Man
Wildwood Cafe
Wellness 2 Go Vending LLC
Life Care Center of McMinnville
Fjord Ltd
Meggitt Polymers & Compsites
Red Lion Hotel - Pendleton
Verns & Son Food Service
Oswald Insurance Agency
Dairy Queen - Coos Bay
Jet Communications LLC
General Credit Service Inc
The Bridge Retirement and Assisted


Living

Fern Gardens Memory Care
Fruithill Inc
Oriole Adult Foster Home
Housing Authority of Yamhill County
First Federal Savings & Loan Association
RB Rubber Products Inc
Yamhill Community Action Partnership
Hermiston Dental Group
Camarena Construction Inc
Russell's Salon & Spa
Woodburn Automotive Repair
Parkway Village LLC
AAA
Grants Pass Surgery Center
Southern Oregon Elmers LLC
College Dreams
Rogue Community College
The Sentinel
Marino's Boots & Saddles
LEKTRO Inc
Robert Rolen OD LLC
Sunrise Cleaning Service LLC
Langlois Market
Ken Ware Chevrolet Inc
Beach Burrito
North Coast Subway
Gustafson Logging
Kinney & Sons Dump Trucking LLC
Lum's Auto Center
Peoples Bank
James Hurley RFP
At Home Senior Solutions
Pacific Botanicals
Pacific Healthcare Training
Bulet Machine Inc
Golf Etc.
Southern Oregon Staffing
Anytime Fitness
State Farm - Brad Linnell
Central Point Eyecare PC
Frazier Baker
Bullet Machine Inc
Northwest Aluminum Specialties
Leupitz Pest Control
Silverton Together Inc
FedEX Ground - Salem
Reforestation Services Inc
Falling Sky Brewing LLC
Oregon Secretary of State
Nursery Connection LLC
Canna King Productions LLC
Hoover Treated Wood Products Inc
Weinberg & Associates
North Douglas School District #22
Canby Excavating Inc
Woodburn Radiator and Glass Inc
Dateline Exports Inc
Dan's MotorSports Outlet LLC
Bethel Excavating
Beachy AFH
Tillamook County Adult Parole &


Probation Department

Sea Lion Caves
Chanteeshta Corp
Professional Restoration of Oregon Inc
Centralair Inc
WeVillage Happy Valley
Inside the Box Organizing
Teamsters Local Union No. 305
West Coast Appliance
City of Florence
Port of Siuslaw
Jimco Fence Co Inc
AgriCare Inc
State Farm Insurance - Dallas
The Decorated Wall
Subway - Woodburn
Samaniega Landscape Maintenance
De Santis Landscapes Inc
Denezol Tool Co Inc
Sunset Outdoor Living
Woods Insurance
Agape Lawn Services and Construction
ACE Automotive Service
Kevin Hill's Marine Service
Central Oregon Council on Aging
La Pine High School
Tillamook County Juvenile Department
Zachary W Light PC
Foundations of Recovery
Willamette Valley Hops LLC
Packaging Corporation of America
Instant Fire Protection
Banners Restaurant
West Coast Metal Buildings Inc
Chamberlain Financial Group
Radio Design
Rogue Wilderness
TM3 Painting
Quality Automotive
Holiday Inn Express
Grants Pass High School
Gates Home Furnishings
ZipLineGear.com
Aire Serv of Marion County
Paul's Auto
Thrifty Sisters LLC
Coquille Valley Fitness Center
Three Rivers School District
FV Seeker
Time Bomb LLC
Habitat for Humanity - Coos
Easter Seals Oregon
J R Simplot Company
West Coast Washers
Durite Painting Inc
Max Clicks Online
Mega Foods
Keizer Vision Source
City of Keizer
Farmers Cooperative Creamery
Mission Foods
Carlton Farms
Oregon Truss Company Inc
Norman's Floorcovering Inc
Farmers District Office - Salem
Elders Bakery
Cedar Corner Tax Consultants
David F Young MD PC
Three Rivers Insurance
Kuznitsky Construction LTD
Sorensen Design Inc
ABB Stoves Hearth and Home LLC
McMinnville Self-Stor
Cornerstone Coffee
Creekside Valley Farms
Fluent Engineering Inc
Ron Vincent Construction
Journeys...A Center for Your Soul
Ashland Brothers Landscapes
Juanitos Fine Furniture
Northwest Natural Medicine
Lord Bennetts
Painted Zebra Designs LLC
South Coast Orthopedic Associates PC
The Springs at Mill Creek
Coos Bay Motorsports
Joey's Arcade & Soda Bar
Tan Republic
Off the Record
Hennick's Lakeside Lumber & Hardware
Hair Co Etc
Chetco Activity Center
Brewin' In The Wind LLC
Covanta Energy
The End Zone Sports Bar & Grill
Steelhead Metal and Fab
Marquis Silver Gardens
Harmony Living
Studio L Salon
Northwest Human Services
Peaks Ranches LLC
River City RV
IDX Broker LLC
Jackson Wellsprings LLC
Women's Health Center of Southern Oregon
Truffles
The Renaissance Project Intl Inc
Joseph's Autos Plus
Sale Bulk Productions Inc
Barely Used Beds
Riverside Physical Therapy
Heritage Grove Federal Credit Union
Garrett Hemann Robertson PC
Pogy's Subs - Turner/Runnells Inc
OSU Extension Service - Polk County
Dr Weston Morrill DMD
Mid-Valley Eyecare
Biggs Nu-Vu Motel
J Bar J Learning Center
Mt West Products LLC
SE Works
Taco Bell
The Dollar Tree
Aaron's Sales and Lease
John Zerba - Certified Public Accountant
Pendleton Floors
Elizabethan Manor
A & B Vending
Chez' Boutique
Peterson Equipment Company
Mask It LLC
Samantha D Malloy PC
Boardman Tire Factory
Pendleton Tire Factory
Advanced Maintenance Services
Sherm's Thunderbird Markets Inc
Encore Destinations
Gary Foglio Trucking
Calbee North America LLC
Pendleton Plumbing
AutoClinic
Suttle Care
Starbucks at the Commons
Rogue Tax Professionals
Cadillac Jack's Saloon & Grill
Mac's Bar & Grill
Gordy Plastics
Farm Equipment Headquarters
Western Sales Equipment
Aggregate Resource Drilling LLC
Rogue River Florist
Brookdale Grants Pass Pointe
Barview Jetty Store & Deli
RW Realty LLC
Rogue Creamery
Farmers Insurance - Pendleton
Del-Curry Supply
Pete's Certified Auto Care &


Transmission Center

Highland House
Rogue Valley Humane Society Thrift Store
A Show of Hands
Eaton Powersports
Lonnie's Truck & Auto Painting
Northwest Outdoor Store
Women's Specialty Group
Bingham Knoll Group LLC
Men's Hangups LLC
Reinholdt & O'Harra Insurance
Boise Cascade - Kinzua Lumber
Brookings-Harbor Chamber of Commerce
Rogue Valley Family YMCA
Jackson Care Connect
30 North
Elements
Dancing Beads
Soo Rah Korean Cuisine
4 Daughters Irish Pub
Azure Standard
JC Penney
Accurate Plumbing Solutions Inc
West Coast Real Estate Services Inc
SOTAR
River Rock Family Practice PC
Deardorff Fitzsimmons Corp
Marzi Sink Factory
Mid-Columbia Economic Development


District

Jenson & Spratling LLP
Pendleton Electric Company
Steven J Self Repair
Ireland Trucking
Photo Den
Shelter One
Chief Aircraft Inc
Farmers Insurance - Milton Freewater
Tyree Oil Inc - Roseburg
Reedsport Community Charter School
Yoncalla School District
Richard G Embertson CPA PC
State Farm Insurance - Roseburg
Newcastle Solar
Juniper House
Wintergreen Nursery Landscaping &


Florist

L Johnson & Associates
Rogue Real Estate & Property Management
A-1 Septic & Power Rooter
HIS Automotive Services
Douglas County Farmers Co-op
R & J Mobility Service Inc
Hot Spring Spas of Southern Oregon
Southern Oregon Education Service


District

Northwest Custom Stone
ROJO Enterprises Inc
Abdill Career College Inc
Ron Anderson Construction
Banner Bank
Morrtons
The Springs
Don's Lock LLC
Epic Wellness NW
Oregon Action
D & S Heating and Air Conditioniing
Oregon Department of Human Services


Vocational Rehabilitation

Southern Oregon Tire & 4x4
All Care Management Services
City of Roseburg
Umpqua Community Health Center
City of Winston
Winston - Dillard School District #116
Winston Grocery Outlet
Southern Oregon Regional Brokerage
Crystal Clear Window Cleaning
American Family Insurance - Tim Beaty
Terra Firma Foundation Systems
Red Heels Salon
Pacific Rose Adult Foster Care Home
Rogue Farms
MAK Metals Inc
Mountain View Landscaping
Rogue Financial Services LLC
Tommi's Ice Cream
Route 30 Bottles & Brews
Rockwell Tops
Rogue Kombucha
Apple Preschool Academy
McRae and Sons Inc
ABC Window Cleaners & Building Maintenan
Prints Charming Inc Screenprint &


Embroidery

Chico's
Cathcart Business Services Inc
Lotus Salon
Moonshadow Mobile Inc
Silly Zak's Gluten Free Foods LLC
Diversified Contractors Inc
Kids Connection
Josephine County
Jet Auto and repair
Freebridge Brewing
Heating & Air Solutions
American Lumber LLC
Justin Earp Construction
Tan Factor
Bill Thorp Insurance Agency Inc
N Street Partners LLC
WTW Development LLC
Valerian Homes LLC
Astral Games
Cherished Footsteps
Allstate - Karen Townsend
Sandi's Candies
Healthy Home Cleaning Services
Habitat fo Humanity
Airrow Heating
Ton Ton's Artisan Affections
Shastina Millwork Corporation
Alchemical Solutions LLC
Hearts with a Mission
Industrial Finishes & Systems Inc
The Chamber of Medford / Jackson County
Rogue Valley Veterans & Community


Outreach

Drs. Fine Hoffman & Simms LLC.
Independent Printing Co.
Bi-Mart Corporation
Upwind Solutions
S - Communications
Wheeler's Off Road Inc
Northwest Movers
Listo Tax Solutions
C & M Auto Repar and Restoration LLC
Gold Motors
Richard K Moore Insurance Agency Inc
Freebridge Brewing
Limelight Department
Allstate Karen Townsend
Tucker's Barbershop
First America / First Transit
J and B Automotive
Gill's Indoor Airman
Wildlife Images
The Smile Studio
The Middle Way Health Care
TAKIT Inc
Learned Insights Inc
Amazing Yorkies
Lane Forest Products Inc
Kenda's Treasures
Rogue Book Exchange
B'nai B'rith Camp
Ashland Integrative Care
Web Coffee & Deli LLC
Strategic Planning and Insurance Inc
Grants Pass Sobering Center
Grants Pass Boys & Girls Club
Oregon Books and Games
Procare Software LLC
Lifeline Computer Solutions Inc
Big Winds
Paddock's Appliance
Dunn Toole Carter & Coats LLP
Grants Pass Cab LLC
Dufur School District
CoverPlay
Caring Senior Service
Service Master Lomroe LLC
Gastroenterology Consultants
Rogue Valley Retirement
Polehn Farms Inc.
Mid-Columbia Council of Governments
Oregon Employment Department WorkSource


The Dalles

Josephine County Food Bank
SAPA Extrusions Inc
Polehn Farms Inc
Central Drugstore Inc dba Shady Cove


Pharmacy

Mycorrhizal Applications LLC
Five Point Acquisitions LLC dba R & S


Industrial Supplies

XS Media
Southern Oregon Spine & Rehab
Downey Sleep Center
Let's Remodel
Legacy House
Oregon Swiss Precision
Tim's Auto Repair
RHT Energy Inc dba Oregon Energy Green


Inc

Suburban Propane
ServiceMaster Lomroe LLC
Trendy Hair Salon
Pacifica: A Garden in the Siskiyous
Rogue Valley Door
Youth Empowerment Shelter (YES)
RCM Classic Car Repair LLC
Rogue Valley Door
Carestream Health Inc
Cascade EyeCare Center PC
American Medical Response NW
Paint for the Cure
Quail Mountain Inc
New Horizons Woodworks
Grants Pass Clinic LLP
Oregon Social Learning Center
JRB Personal LLC Duro-Last Roofing Inc
Lee's Quality Doors LLC
Windermere Real Estate Southern Oregon
Restore Appliances & More
Mid Columbia Vision Center
Paramount Sewing & Vacuum
HealthFirst Financial
Professional Credit Service
Space Llc
Novie Bier Construction
Active Property Service
Chee Studio LLC
Marquess & Associates Inc
The Truss Company
Unreal Cycles LLC
More Than Words Speech Therapy LLC
Cherry Heights Living
Columbia Gorge Education Service


District

Heaton Steel & Supply Inc.
Washburn Building Products
ORRCO Industrial
Winema Electric Inc
Winema Elevators Inc
Bud's Repair Services
Roosters Steak & Chop House
Gorge Country Media
Artistry In Hair
Studio Glam
EAL Leasing Inc
9th St Alterations
Office Technologies Inc
ORW Architecture
Phoenix 24 Social Club LLC
JLC Avionics
Twedell's Towing
ColumbiaCare Services Inc
Bullet Rental & Sales Inc
Grants Pass Family YMCA
Pearl Day Spa
Hydro Extrusions
Basin Fertilizer & Chemical Co. LLC
The Dental Studio
Shaffer's Electric LLC
Pudding River Chocolate
ReInvent The Wheel
Cavanagh Enterprises dba Century


Lighting

Medford School District 549C
DuraFlap Mud Flaps
CyberSecurity Technologies LLC
Shooting Star Nursery
Advanced Bookkeeping Company
Lochmead Dairy
Safeway
Back Yard Floral & Wine
Umpqua Bank
Left Coast Underground
Payroll Specialties Inc
The Shed Guys
Cintas Corporation
Advanced Bookkeeping Company
CyberSecurity Technologies LLC
Bliss Animal Eye Care
Dean Stirm - State Farm Insurance Agent
Burning Diode Inc
Medford Children's Therapy
Tree Top
Kids Unlimited
Pacific Electrical Contractors
Richardson Sports Inc.
View all 2964 Oregon businesses supporting ACT WorkKeys NCRC
Does your business support job applicants with an ACT WorkKeys National Career Readiness Certificate?
About ACT
Founded in 1959, ACT is a not-for-profit organization headquartered in Iowa City, Iowa, and dedicated to helping people achieve education and workplace success. ACT provides a broad array of assessment, research, information and program management solutions in the areas of education and workforce development.