North Carolina
Hover over the community name to view its location. Click to view full stats.
Participating
Community
Certified
Community


ACT WorkKeys NCRC Levels
Platinum

30,356

Gold

116,107

Silver

298,417

Bronze

145,231
Job Profiles Completed
978
ACT WorkKeys NCRC Data:
01-01-2006 - 08-31-2022
Mar '22
Apr '22
May '22
Jun '22
Jul '22
Aug '22
Mar '22
Apr '22
May '22
Jun '22
Jul '22
Aug '22
589
4089
4090
4090
4091
4095
4099
Bronze
#cda874
1023 3245 656 57 59 53
Silver
#cbccce
1176 3500 617 57 70 108
Gold
#c9b973
867 2430 414 41 73 77
Platinum
#dadfe3
626 1578 248 26 43 26
Number Of Monthly ACT WorkKeys NCRC Earned
Clicking an item in the legend above will allow you to filter data. Clicking 'Bronze' will hide it from the chart and clicking again will add it back.
68%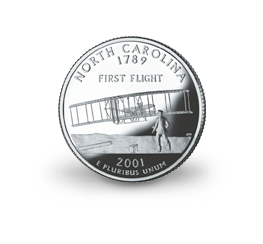 68 of 100 counties participating
Number Of Employers Supporting
About North Carolina Work Ready Communities
One of North Carolina's greatest strengths is our educated and engaged workforce. But in today's competitive global marketplace, where North Carolina competes for top talent with economies around the world, we must do more to strengthen our workforce and fill the talent pipeline. Workforce development has been a priority in North Carolina for many years. A talent pipeline with the necessary foundational and technical skills for success is a primary goal for education, business and workforce professionals.
The NC Work Ready Communities initiative is a partnership between the NC Work Ready Certified Communities State team and the ACT Work Ready Communities team to support economic development throughout the state by providing communities with a framework to validate that they have a skilled workforce ready to fill current and future jobs. Communities applying for certification form collaborative partnerships with local chambers of commerce, local workforce development boards, public schools, community colleges and business leaders. Together they create the framework for achieving certification goals, including increasing high school graduation rates, the number of ACT National Career Readiness Certificates™ (ACT NCRC®) and employer engagement.
The NC Work Ready Communities state team consists of members from the NC Chamber Foundation, the NC Community Colleges System Office, the NC Department of Public Instruction (CTE Division), the NC Department of Commerce (Division of Workforce Solutions), regional economic development professionals, and local community college leaders. The NC Department of Public Instruction (CTE Division) serves at the final certifying body to designate a community as a Certified Work Ready Community.
High school seniors in public schools who have a CTE concentration (four technical credits in a Career Cluster) take the ACT WorkKeys® assessments needed to earn an ACT NCRC®.
Benefits of the program for business include competitive cost models through lower employee turnover, decreased training time and costs, and related efficiencies that enhance North Carolina's global competitiveness. Increasing support of the ACT NCRC is a key strategy; the goal is to have eight of the 10 largest employers in each participating community recognize or recommend the workplace credential.
For more information on NC Work Ready Communities or to begin an application, please download the application packet.
North Carolina employers are recognizing the ACT WorkKeys NCRC in support of Work Ready Communities goals
NC East Alliance
Mt. Olive Pickle Company Inc.
JMA Placement, Inc.
Count of Wayne
ATLA Foods
Southco Distributing Company
Pactiv LLC
Mega Force Staffing
Domestic Fabrics and Blankets Corp
West Pharmaceutical Services-Kinston


Plant

ResourceMFG
Lenoir Community College
Manpower
Electrolux Home Products
West Pharmaceuticals - Kinston Plant
Wayne County Chamber of Commerce
DuPont
Goldsboro Milling Company Inc.
Lenoir County Public Schools
Kinston-Lenoir County Chamber of


Commerce

The Bryan Group LLC
Franklin Baking Company LLC
St. Mary School
Jackson & Sons Inc.
REA Properties
E.J. Pope & Son Inc.
Allen Grading Company Inc.
Goldsboro Builders Supply Co.
US Cargo Systems
AAR Corp. Mobility Systems
City of Jacksonville
Coastal Carolina Community College
Edge-Works Manufacturing Company
Cheney Brothers
Wheeler Industries
Communities in Schools of Wayne County
RA JEFFREYS DISTRIBUTING
Case Farms Chicken
General Industries
North Carolina Manufacturing
Benton & Sons Fabrication Inc.
Beacon Building Products
Wayne Opportunity Center
Neuse Sport Shop
Habitat for Humanity Goldsboro-Wayne
Southern Wayne High School
At Your Service
Lenox Corporation
Wilkes Economic Development Corporation
Literacy Connections of Wayne County
Goldsboro Family YMCA
Goldsboro Fire Department
Livestock Veterinary Services
Wayne County Department of Social


Services

Lenoir Memorial Hospital Inc.
Town of North Wilkesboro
Excell Home Fashions
Seegars Fence Co. Inc.
Hwy 55 Burgers Shakes & Fries
Settle cattle company
Park Designs
LP Building Products
Uchiyama Manufacturing America LLC
Wayne County Day Reporting Center
City of Goldsboro
Baddour Parker & Hine P.C.
Hajjar Manufacturing Inc
Wayne County Public Schools
Charles B. Aycock High School
Turner Equipment Co. Inc.
Wayne School of Engineering
NC State Veterans Home
Rosewood High School
Roebuck Precision Machine
NCWorks Career Center - Goldsboro
Jennifer's Chair Hair Salon
Mount Olive Area Chamber of Commerce
Greene Lamp
ResourceMFG
Ryerson Inc.
American Red Cross
Red Hill Distributors
Boling of Mount Olive
Town of Mt. Olive
Airgas
Super Cast Inc.
Balfour Beatty Rail
Wayne County Development Alliance
U.S. Foam & Etch Inc.
WayCo Ham Co.
PCORE Electric Company, Inc.
Curtis Media Group
Mondelez / Nabisco
Cubic Design Group P.C.
JJ Haines & Co. Inc.
Spring Creek High School
Wayne Early Middle College High School
the little bank Inc.
William Barnet & Son LLC
WTS Express Inc.
Horace Mann Insurance
Town Of Wilkesboro
State Employees Credit Union
B. Lovette Family LLC dba Foothills Auto


Spa

Goldsboro High School
Wilkes County Veterans SVC Office
Best Diamond Packaging
PURILUM LLC
Caswell Developmental Center
NC Works Career Center-Lenoir
Kinston High School
North Lenoir High School
South Lenoir High School
Mestek Inc
Metallix
Mega Force
NACCO Materials Handling Group
TES Logistics
The Roberts Company
Domtar Personal Care
ASMO
ECVC
DSM Dyneema
the little bank
IOTO USA
Suddenlink
Ham Produce Company
Purilum
Brent Langley
CMI Plastics
Pitt Community College
Vidant Health
Cypress Glen Retirement Community
Pitt County Government
Greenville Utillities Commission
CNA Technology
City of Greenville NC
Wilkes Chamber of Commerce
Department of Social Services-Lenoir


County

Lenoir County Government
Sanderson Farms
Crown Equipment Corporation
Spice Bouquet
Brown's Sweet Treats
Carolina Ice Company
Coastal Connections Marketing
Mills International Inc.
LaFevers Dental team
Crate Tech Inc.
NC Community Federal Credit Union
Goldsboro News Argus
Spirit Aerosystems Inc. Kinston NC
Farmers Home Furniture
Sportland Trophy Case
SERVPRO
Mountain Air Cargo
Smithfield Farmland
Grady Dental Laboratory
Coastal AgroBusiness
Danny Smith Landscaping and Drainage
The Flooring Gallery
Wheeler Exterminating Co. Inc.
Lions Industries for the Blind Inc.
Down East Medical Supply
Kinston Dental Associates
Wall Lenk Corporation
Blue Mountain Enterprises Inc.
Select Food Services
Galaxy of Sports
P&D Architectural Precast Inc.
Lenoir Tire & Appliance Co.
City of Kinston
Telamon Corporation
Down East Protection Systems
North Pitt High School
South Central High School
JH Rose High School
Farmville Central High School
DH Conley
Ayden-Grifton High School
NC East Alliance
Spinrite Services
Literacy Volunteers Pitt County
PotashCorp
Beaufort County Schools
LRM Education Consultants Inc
JELD-WEN Composites North WIlkesboro
Flanders Corporation
Scoops Ice Cream Inc.
Coles Electric Motor Shop
Gaston County Schools
City of Washington
Russell's Gentlemens Clothing
Michael Lopez and Anders PLLC
VT Hackney
Gaston Regional Chamber
Montcross Area Chamber of Commerce
Firestone Fibers and Textiles
Chemtura Corporation
Dole Fresh Vegetables
City of Gastonia Fire Department
Gaston College
Affinia Group Wix Filtration Corp
Creative Ticking
Beverly Knits
Pinnix General Contractors
Cutting Edge Fabrication
Eastern Carolina Workforce Development


Boad

Beaufort County Government
Washington Montessori Public Charter


School

Inner Banks Tea Company
GKN
Craven County Schools
One Source Communications
Craven County Government
Hatteras/Cabo Yachts LLC.
Pepsi Cola Bottling Co. of Hickory NC
The Cognitive Connection
Gaston County Economic Development


Commission

Pamlico Community College
B & B Yacht Designs
Veneer Technologies Inc.
Atlantic Veneer Corporation
Creative Solutions Special Events
NC Works Career Center - Gaston
James Sprunt Community College
Gaston Workforce Developmen t Board
Stabilus
American & Efird
Pamlico County Government
Beth's Boaticians
Aylward Enterprises LLC
Jacobs Financial Group
Benson Funeral and Cremation Services


LLC

James Ford Lawn Care Inc
Scott Farmer Properties
Pamlico County Chamber of Commerce
Rhino Wealth Management
William K. Gary and Associates Inc
Mount Holly Police Department
City of Mount Holly
Staffmark
Carolina Technical Plastics Corp
Gaston Day School
Bayboro Pharmacy
Fleet Readiness Center East
Gaston County Family YMCA
Tideland Electric Membership Corp.
Moore's BBQ
Ollison Construction
TR Prescott Marine
BB&T
Hope Clinic
Tru-Coat Inc.
Chatsworth Products Inc.
Custom Steel Boats Inc.
The UPS Store
CarolinaEast Health System
Houser Drug Company
George W. Stowe Insurance Agency
Creative Travel Inc
Hester and Payseur PLLC
Barbara's Bookkeeping
Belmont Chiropractic Center
City of Cherryville
City of Cherryville - Fire Department
Carolina Federal Credit Union
Gaston Skills Inc
Home Instead Senior Care
Gastonia Sheet Metal
New York Life Insurance
The Teacher's Box
Baldree's Tire INC.
Monte Printing
Harbour Management
Sea Harbor Condominium Yacht Club
Carteret County Chamber of Commerce
Farris Fab and Machine Inc
Cherryville Primary Care
Davie County Chamber of Commerce
Keystone Powdered Metal Company
Modern Polymers Inc
BSH Home Appliances Corporation
Town of Stanley
Bakers Kitchen
Muddy River Distillery
Beam Construction
Ribeyes Steakhouse of New Bern
Lawson's Landing/ Aperitivo
New Bern Tours & Convention
Cherryville Animal Hospital
Town of Cramerton
Gaston Arts Council
City of Belmont
ClearBrook Advisory Services
NB Technology
Aldrich CFO Services
Holy Angels
Gaston County
School Resources
Chronicle Mill Land
Lyerly Agency
Carey Roberts Design
Cottage Keepers
ImageMark Business Services
Gaston Christian School
Energy Wise Solutions Inc.
CRaven Community College
Pepsi Beverages Company
Goodwill Industries of the Southern


Piedmont

Coastal Carolina Regional Airport
Choice USA Beverage
Rochling Engineering Plastics
New Bern Real Estate Inc.
Swiss Bear Downtown Development Corp.
City of New Bern
Aerotek
Mills Radio & TV Inc.
Coastal Carolina Health Care P.A.
McCarthy Square Pharmacy
Blue Arbor Inc.
Red Valve/TideFlex Technologies Inc
Gaston Literacy Council
professional auto svc inc
City of Cherryville - Police Department
Personnel Services Unlimited
Freightliner Daimler Parts Plant
City of Gastonia
Watson Insurance Agency Inc
Drahtzug Stein usa Corp
FAIST ChemTec
International Minute Press
Brooks Insurance
Owens Corning
Gastonia Grizzlies
Alliance Bank and Trust
Charlotte Paint Company
Park Sterling Bank
Community One Bank
BBSI
Carolina Trust Bank
Integrated Staffing Solutions
Ewing Insurance Agency
Greater Gaston Development Corporation
PAS USA Inc.
idX Impressions
Pamlico Packing Co. Inc.
Innovative Glass of America Inc
Town of Dallas
Coleman Auto Body Repair
Pacor Inc
R & R Powder Coating
Fleetnet America
Carolina Care Center
Carteret Community College
Holden Temporaries Inc.
Sierra Nevada Brewing Co.
Mazda & Kia of New Bern
Mid-East Commission
PSNC Energy
Percheles Honda
Transportation Impact
NC Department of Public Safety - Pamlico


Corrrectional Institution

The Carolina Bagel
Pamlico County Schools
Custon Building Systems
Tijuana Flats
N2 Publishing
The Support Center
Duke Energy
Gaston Together
Coastal Golf Inc
International Paper Company
Arnold Automotive Inc
Overhead Door Company of New Bern NC
RHA Howell Care Center
Kitchen on Trent Fine Foods
Eastern Carolina Nissan Inc.
The Cowey Insurance Group Inc.
New Bern Area Chamber of Commerce
A Dog's Dream
Minges Bottling Group
Adecco
CaroMont Health
Trent Cadillac-Buick-GMC
Hyundai of New Bern
Joe Alcoke Chevrolet lincoln Mercury


Volvo

Village Butcher and Market
Dixon Quick Coupling
Hearne's Fine Jewelry
Courtyard by marriott
Pantego Plantation Gourmet Foods
Ashe Memorial Hospital
21st Century Computers
Carolina Technical Plastics
Armstrong Grocery Company
321 Equipment Company
Family Tire & Auto Service of New Bern
Eastern Aviation Fuels Inc
RockTenn
Black's Tire
River Bend Country Club
Baxter Healthcare
Manpower
Tidewater Appliance
Janesville Acoustics
La Rosa Italian Restaurant
Mancan Staffing
Cella Ford
Easter Seals UCP
New Bern Sporting Goods
Carolina Brush
West End Hardware
Car Fare Incorporated
Havelock Chamber of Commerce
Urethane Innovators. Inc.
The Sun Journal
Earl Tindol Ford
The Little Bank
Weyerhaeuser Soft Woods Division New


Bern

E & J Automotive Inc.
Brinn Glass Inc.
Moen
Bengel Hospitality
Crane Co.
Girl Scouts Carolinas - Peaks to


Piedmont

WCI Incorporated
RSM US LLP
Carolina Orthopedic and Sports Medicine


Center

Birthplace of Pepsi Cola
Guy C. Lee Building Materials
Bender Apparel & Signs Inc.
Public Radio East
C/A Heating and Air Conditioning Inc.
City of Lowell
Provision Learning Center
ahaynes
YMCA of Western North Carolina
Mitchell Hardware
Toyota of New Bern
Sheffield Insurance Agency
First Legacy CCU
Riverside Crysler-Jeep-dodge
Riverside Ford
SPENCER'S HARDWARE
Bernhardt
Moen Incorporated
Sanders Ford. Inc
City of Lenoir
Blue Ridge Tissue Corp.
Wells Fargo Advisors
Southern Systems
Coastal Equipment Co.
CarePartners Hospice and Palliative Care


McDowell

Creative Flooring and Design
Hudson Pope PLLC
New Bern-Craven Visitors Center
McDowell Chamber of Commerce
Haldex Brake Products Corporation
Coastal Community Action. Inc.
Town of River Bend
GoodWork Staffing a division of Goodwill


Industries of the Southern Piedmont

Trader Construction Company
Sealed Air Corporation
By HIs Design LLC
Maggies Outreach Economic Development


Center

Boathouse at FSV LLC
Roebuck Staffing Company
Metal Industries Inc.
Key Gas Components
Legalshield
Fusion 3
Berkshire Corporation
ESRA Facility Management&Consulting Inc.
Greensboro Housing Authority
Nutkao
Sylvan Learning Center
Foothills Industries of McDowell County


Inc.

Mebane Transportation
Big Wheel
Carolina Vinyl Products
City of Marion
Freedom Life Ministries
Columbia Forest Products
McDowell Technical Community College
McDowell Cornerstone Credit Union
Dudley Landscaping & Tree Service
South McDowell Quarry
Coats North America
Goodwill Career Connections
Blue Skies Hypnosis Center
The Insurance Place
Mega Force Staffing Group
Town of Granite Falls
Town of Hudson
The Floyd Group
Cleveland Community College
Rose Brothers Furniture
IAC
M8d 2 Rise
McDowell County
Sharon L. Parker pA
Killough's Music & Loan Inc
Marion Business Association
Environment 1 Inc.
Richmond Community College
Olin Turf Farm
Master's Hand Print
Clarcor
Watauga County Dept of Social Services
Go NC
Appalachian Regional Library
Watauga County DSS
Baldor
Isothermal Planning and Development


Commission

Countryside BBQ
Hook and Anchor
Greene Lamp Community Action
Tide Tamer Industries Inc
Morrow Insurance Agency Inc.
WBRM Inc
Asta Family Enterprisers LLC Dba


Lightning Lanes

Joanne Howle Realty
Bagwell Insurance Agency Inc
Little and Lattimore P.A.
KSM Castings NC Inc.
Cleveland County Chamber
Alexander County Schools
Cleveland County Economic Development
PPG Industries Fiber Glass Products
Carolina Heritage Cabinetry
Schneider Mills Inc
Shurtape Technologies
Caldwell Chamber of Commerce
Taylor King
NCWorks of Carteret County
B & B Outdoor Power
Craftmaster Furniture Inc.
Kendrion (Shelby) Inc
Aflac
Books By Steve Little
Crooked Door Coffee House Inc.
Miller Bee Supply Inc.
Town of Newport
Metal Works Manufacturing Co.
Crystal Coast Habitat for Humanity
On the Clock
Event Partners Inc
Division of Workforce Solutions
Cleveland Vocational Industries Inc.
Chick fil A morehead city
Jackson Property Managment Company
Town of Atlantic Beach
Town of Emerald Isle
McGladrey LLP
Town of Cedar Point
Duplin County Local Government
Clearwater Paper Corporation
MACO Incorporated
Chiropractic Physicians of the Carolinas
Warlick and Hamrick Insurance
Genesis Family Healthcare
Purolator Advanced Filtration Group
K&S Tool Manufacturing Co.
The UPS Store
Johnson Breeders Inc
Town of Indian Beach
Nature's Barn
Cleveland County Rescue Mission
KLM & Associates Inc.
McDowell Hospital
North Carolina Aquarium Pine Knoll


Shores

Cleveland County
House of Raeford Farms Inc
Carteret Clinic for Adolescents and


Children

Helping Hands Nursing Service
Elephant Structures LLC
Westwater Hams Inc.
Frank Door Company
Williams Hardware
Captain Stacy Inc
Sweet Beans Coffee and Cafe
Southern Candle
Revient LLC
Lawn Detailing and Enhancements LLC
Carteret County Public School System
Connective Insights
Gardner-Webb University
KD Marketing LLC
Duke Energy
Carter Chevrolet Inc.
PNC Bank
City of Kings Mountain
Advanced Water Systems Inc.
National Park Service -Cape Lookout


National Seashore

Allen Tate Co. Inc.
Town of Rutherfordton
RuckerJohns Inc.
Cleveland County EMS
Shelby Rescue Inc.
Upper Cleveland Rescue Inc.
Foothills Safety Solutions
Handyman at Large
Polkville Community Mart
Shufords Heating and Air
Whites General Store
White Knight Contracting
Carolina Enterprise Inc.
Rise N Shine Farms LLC
Piedmont Safety Training and Consulting
RollOver Pets
Blue Eyes Social Media Connections
Delight Barber Shop
N&K Quick Stop
Cross Roads Mini Mart
Carolina Diner
Ace Gutter Company
Touchstone Fine Cabinetry
Fabrics Graphics Inc
Duplin County Public School System
Anytime Fitness
Richmond County Schools
Spa Med and Wellness Inc
Alliance Bank & Trust
Amos Agency LLC
Victoria-Stephen Specialty Gifts
Roll Over Pets
Uptown Olive oil & more...
Erie Insurance
Holly's Flowers
Peace Avenue
hi-lites
Newt's Pub Burgers
two doors down
LilyBean's Micro-Roasted Coffee
Dragonfly Wine Market
Newgrass Brewing Co.
Pleasant City Wood Fired Grille
Harris Funeral Home
Frady's Florist
Allstate
Ditto Consignment
Abercrombie Textiles LLC
Town of Beaufort
Victorian Rose
Holiday Inn Express & Suites
Facials and Fillers
Schletter Inc.
Seal Wire Company
Wellington Hamrick Precast Inc.
Greenheck Fan Corporation
Coastal Federal Credit Union
Cape Carteret Aquatic & Wellness
Carteret-Craven Electric Cooperative
CAMCO INC
Local Color
La Casita
Greater New Life Fellowship Community


Church

Chused & Associates CPAs PA
O.P. Taylors
Carteret Ob-Gyn Associates
AFAB Promotions
Kings Mountain Embroidery
Moore Orthopedics and Sports Medicine PA
Great Clips- Morehead City
McLaughlin Chiropractic Center
Cummings & Kennedy Law Firm
McDowell County Schools
Munden Funeral Home & Crematory Inc.
Port City Motors
Chalk & Gibbs Inc.
Chalk & GIbbs Insurance and Real Estate
Bernhardt Furniture Company
James River Equipment
Brackett Insurance Agency
Ora Super Market
Willis Sandwich Shop
Folks Cleaners
Commercial Glass
Hannah's Coffee House
C-Squared Painting
Engineered Sintered Components
Belk
Rue 21
Hibbett Sports
Maurices
Regis Salons
Claire's Accessories
Mauney Memorial Library
Waffle House
Talent Force
Sugar Hill Furniture
McNeilly Furniture
Barnett's Restaurant
Spake Concrete Products
The LeGrand Center
Cleveland NC Works
Ni Fen Bistro
Kay Jewelers
DITZ EDWARDS & BEAM
Craig Barry & Poston P.A.
Mike's Flowers & Gifts
Dank Burrito
Twisted Spoon
Excite Tech, Inc.
Beaufort Olive Oil Company
Circa 81
The Real Estate Plae
Logos To Go!!
Holiday Inn Express
Longley Supply Company
Jacksonville Onslow Chamber of Commerce
Burke's Outlet
Witherspoon Insurance Agency
Dunham's Sports
GNC
Bath&BodyWorks
J & D Furniture Inc.
Family Video
Trinity Center
Robert Greene Real Estate Inc
Tri-County Electric Membership


Corporation

The Daily Courier
MOMENTUM yoga & fitness
Tri-County Electric Membership


Corporation

Shelby Cafe
Dixie Chemical
Transylvania County
Council on Aging Senior Center
Robbin Brick & Block
Advance Auto-Morehead City
Happycakes Cupcakery
Lowes Foods - Cape Carteret
Quiznos Subs
Skyware Global
Piner Home Center Inc
PRECISION HYDRAULIC CYLINDERS INC
Great Windows
Town of North Topsail Beach
The Salvation Army
Bonita Pioneer
Industrial Hydraulics Inc.
Murphy Brown
Little Caesars
Citi Trends
VonDrehle Corporation
Ritz Craft Corp of NC
Therafirm a Knit-Rite Company
Hood Packaging Corporation
LTL Home Products Inc
Perdue Farms
Ferro Fab
United Way of Transylvania County
J T Yates Electric Company
Big Rock Sports LLC
Plastek Group HMD
Global Packaging
Neogen Kenansville
Town of Pine Knoll Shores
Blue Ridge Cabinetry
Office Fusion Solutions
Rutherford County Chamber of Commerce
National Dodge Chrysler Jeep Ram
National VW Subaru
MOORE BUICK GMC TRUCK INC
Richmond County Chamber of Commerce
NCWorks Career Center - Richmond
MyoBalancing : Muscular Therapy
Champion Studios
Odean Keever & Associates
CompIS 2
The Twisted Pear
Industrial Maintenance & Automation
Sharing House
Western & Southern Life
Huesker
4 Seasons Homes and Land
NC Div of Vocational Rehabilitation


Services

Jake Morse Agency
NC Div of Vocational Rehabilitation


Services

King Law Offices PLLC
Frame House Gallery
Smith Drugs of Forest City
Isothermal Broadcasting Inc
Morehead Builders Supply Company
Pitch Equipment
Bright's Lawn Service
Joyful Home Family Care
Mike's Auto Sales Inc
Northland Communications
Associated Printing & Services Inc
Blue Ridge Excavating
Broad River Water Authority
Fat Tracys
Rutherford County Schools
Stallings of Kenansville
Mcdowell
Parker & Associates Inc.
BeoCare-Innovation Health Care
TalentForce
StateFarm
Willis - Home of the Burger Baskets
Peak Resources
BWF - Fiber Glass
Trackside Trader - Collectibles and Home


Furnishings

Carolina Cotton Company
Fuzzy Peach - Frozen Yogurt Bar
Chuga-Chuga Choo-Choo
Shoe Dept.
Crossfit Brevard
Randy Marion Chevrolet of Statesville
Randy Marion Ford Lincoln
McNair Educational Foundation
Alliance Precision Plastics
Bruning and Federle Mfg. Co.
NGK Ceramics
Home Instead Senior Care
ASC Construction Equipment
Carolina Beverage Group LLC
High Point Chamber of Commerce
U S Health Advisors
Yogi Bear's Jellystone Park Marion NC
Garner Construction Company Inc
Family Tire & Auto Service
Family Tire & Auto Service
United Way of Richmond County
Pat's Kitchen
PAUMAC TUBING LLC
TalentForce
NCWORKS Career Center of Johnston County
Downtown Morehead City Revitalization


Assoc.

K-21 Corporation of Marion
Flow Honda
NC Vocational Rehabiliation
Century 21 First Realty Inc.
ProEdge Precision LLC
YMCA Camp Sea Gull & YMCA Camp Seafarer
Statesville Regional Development
Mitchell Community College
Town of Mooresville
City of Rockingham
Helms Jewelers
Gardner Glass Products, Inc.
Lowe's Troutman Planogram Facility
George Pappas' Victory Lanes
Carteret County Partnership for Children
Jacksonville Commons Middle School
Jacksonville Commons Elementary School
Northside High School
Carolina Forest Elementary School
South Campus Community School
Greater Smithfield-Selma Chamber of


Commerce

Cedar Mountain House
Kingsbridge House
Town of Holly Ridge
The Bicycle Shop
G.L. Wilson Building Company
Stamey Farms
United Way of Onslow County
Pilot Flying J
UNIVERSAL FINANCE INC
JM Construction-nc Inc
Personnel Services Unlimited
Black's Tire and Auto Service
The Flower Shoppe
Liberty Tax Service
Serbus Financial Group
Signs By Tomorrow
Stephens Law Firm PLLC
Consolidated Staffing Inc.
StepUp Ministry
Town of Swansboro
Wise Jewelers
NCWorks Career Center: Elizabeth City
Maness Tire Pros
Blackmon Imports Inc.
Eastgate Car & Home Audio
Johnston County Youth Services Inc.
EMI Services
Lanier Surveying
Marine Federal Credit Union
Henry J. Pierpan DDS PA
Swansboro Elementary School
Swansboro High School
Onslow County Learning Center
Swansboro Middle School
Queens Creek Elementary School
Sand Ridge Elementary School
Bellfork Elementary School
Summersill Elementary
Parkwood Elementary School
Northwoods Elementary School
White Oak High School
Hunters Creek Middle School
Hunters Creek Elementary School
Silverdale Elementary School
CELEY'S QUALITY SERVICES
Richlands High School
Richlands Elementary School
Stateside Elementary School
Trexler Middle School
Richlands Primary School
Dixon High School
Dixon Elementary School
Dixon Middle School
Meadow View Elementary School
Southwest Elementary School
Blue Creek Elementary School
Southwest High School
Southwest Middle School
Northwoods Park Middle School
New Bridge Middle School
New Bridge Middle School
Clyde Erwin Elementary School
Courts Plus Fitness Center
Courts Plus Fitness Center
BB&T
North Johnston High School
Coastal Press Inc.
Parker Honda
RHA Health Services LLC
Town of Richlands
South Mountian Christian Camp
Hills Hardware
Main Street Coffee & Ice Cream
Pisgah Legal Services
Express Car Wash
Kidsenses Inc.
iAuto Inc.
Lakeside Mills Inc.
City Computer
Deer Valley Farm
Carter's Machine and Planer Fabrication


Inc.

Iredell Health System
Tri City Inc.
Classic Apparel
AlarmSouth
Animal Hosptial of Statesville
Long Road Racing
BestCo Inc.
Dawkins & Associates Insurors Inc.
Sturm Ruger Inc.
Engage2Excel Inc.
Hawkins & Hawkins PC
Mitchell Village Animal Hospital Inc.
Mooresville Grade School District
Rutherford County Tourism Development


Authority

The Firehouse Inn
Blue Ridge Design
Carteret County Schools
Lake Lure Tours
The Lake Lure Inn & Spa
East Carteret High School
Moose Martin Haynes & Lundy P.A.
Chimney Rock Management LLC
Croatan High School
M & W
Ace Equipment Sales & Service
Friendship Nissan Chrysler Jeep Dodge


Ram

North State Gas Service Inc
NC Farm Bureau
Cozy Fleece LLC
Cuttin Up On Mane Street
Isothermal Textile Services
Go-Forth Services Inc.
Tri-City Concrete Inc.
Odom engineering PLLC
Farmers Furniture
Greenhill Store
Horn's Tire & Auto Inc
West Carteret High School
NAPA Auto Parts
Brower Travel/Taxi Agency
FirstHealth Richmond Memorial Hospital
Mega Force Staffing
Duplin Winery
Pee Dee Electric Membership Corporation
Dr. Rons Tire and Auto Service
Flow Toyota
Duplin Times
Warsaw Hardware
BizBroker Group
Carteret County News-Times
Carteret County Home Builders Home


Association

Town of Morehead City NC
Bradford H Piner CPA PA
Plastiflex North Carolina LLC
Mt Olive Pickle Company
Town of Wallace
Sound Bank
Adrien J Smith Jr. and Sons Inc.
Edenton Boatworks LLC dba Albemarle


Boats

State Employees Credit Union
Waff Contracting Inc.
Chowan County
United County Dowd & Forbes Realty
Town of Edenton
JLA International
Edenton Police Department
Jimbo's Jumbo's Inc.
Chowan/Perquimans Smart Start


Partnership

Bob's Guns LLC
Edenton Motors Inc.
Sykes & Company P.A.
Vidant Chowan Hospital
Edenton-Chowan Schools
Hampton Inn
Edenton Historical Commission
Evans Insurance Agency
Donna Winborne CPA
JCP Management Inc. dba Firehouse Subs
M&M Hospitality Fairfield Inn & Suites
Town of Cape Carteret
Regulator Marine Inc.
CA Perry and Son Inc.
Powell & Associates Ameriprise Financial
Wake Forest Presbytarian Church
Connecting Point Computer Center
City of Elizabeth City
Iredell County Government
East Duplin High School
Duplin Early College High School
James Kenan High School
Jeff VunCannon
County of Richmond
Lookout Ford
Guy C. Lee Building Materials
Town of Kenansville
Princeton Middle/High School
Mooresville-South Iredell Chamber of


Commerce

Amerifast Supply Inc.
Roanoke-Chowan Community College
Rose Brothers Paving Co Inc
Hertford County Arts Council
Davis Kids College
WestRock
Kindred Transitional Care &


Rehabilitation

Edenton Construction Company Inc.
Vaughan's Jewelry
Eye Care of Edenton OD PLLC
Peebles Department Store
Chowan Metal Recycling
Sears Hometown Store
JoVon Fashions
Regino Q Workforce Development Board
Town of Warsaw
North Duplin Jr/Sr High School
Coastal Staffing
Wallace-Rose Hill High School
Northampton County Chamber of Commerce
Guilford Performance Textiles by Lear


Corporation

Hampton Inn Morehead City
Ag Provision LLC
Jacor LLC
Performance Fire Protection LLC
D.D. Bullwinkel's
Carteret Health Care
Town of Beulaville
Martins Heating & Cooling LLC
Floyd's 1921 Restaurant
Starling Marine
Jenkins Automotive & Industrial Supply


Inc.

Eastman Carpets Inc.
Smart Metals Recycling
Brooks Funeral Home
70 West Marina
Mr. Tire of Morehead City NC
Stogner Architecture
First Bank
Core Sound Waterfowl Museum
Resers Fine Foods
My Girls Catering & Food Truck LLC
Kmart - Morehead City NC
City of Hamlet
Roanoke Valley Chamber of Commerce
Carteret General Hospital
CS Brown Regional Cultural Arts Center


and Museum

Ahoskie Christian Center
State Farm Insurance
State Employees' Credit Union
The Alpha Group Inc
Northampton County Public Schools
Bryant's Turf & Landscape Inc
Johnston County Early College Academy
Princeton High School
South Johnston High School
West Johnston High School
J C Penney
City of Roanoke Rapids
Halifax County Department of Social


Services

Halifax Regional Medical Center
Klausner Lumber Two LLC
Piedmont Fiberglass
Nanna's and Mommy's
First Citizens Bank
Alexander County Government
Town of Taylorsville
Brigette's Staffing Inc.
Global Recruiters of Elizabeth City
Albemarle Family YMCA
Roanoke Rapids Graded School District
Hiddenite Arts & Heritage Center
Halifax Community College
Halifax Community College
Kincaid Upholstery
Huntington House
Ahoskie Housing Authority
Alexander County Economic Development


Corporation

The Taylorsville Times
Riverside Consulting & Tutoring LLC
NC Works Career Center
NC Works Career Center
Weldon Steel
EnergyUnited Water Corp.
Peoples Drug Store
Jonathan-Wesley Upholstery LLC
Taylorsville Savings Bank
Weldon City Schools
Newsome Oil Company
Edward Jones
Halifax County Schools
Bmgc llc
David's Restaurant
Weldon Police
The Daily Herald
Halifax County
Meadows Mills Inc.
WestRock
Daniels Woodcarving
Mitchell Gold + Bob Williams
Paragon Films
Stitch Count
Roanoke Electric
Halifax Electric Membership Corporation
Halifax Linen Service
Hilton Garden Inn Roanoke Rapids
Andrew Whitaker State Farm Agency
Statesville Record & Landmark
Downtown Statesville Development


Corporation

AmesburyTruth - Statesville West
Valley Nursing & Rehab Center
Paladin Industries Inc.
Loving Pet Inn & Estates Inc.
PAUL ROBERT CHAIR INC
Walker Insurance Inc.
First Flight Bicycles INC
Norris Stewart & Ralston P.A.
mays meats
Statesville ABC Board
Jenkins Cleaners Inc.
220 Cafe
Ace
Morrow Insurance & Associates
Opus Financial Advisors Inc.
Willily Construction Inc.
West Fraser
New Dixie Oil Corporation
Transforming Lives & Restoring Hope Inc.
The Cognitive Connection
Division of Workforce Solutions
Mizelle's Discount Drug Co. Inc
GWHux and Co
The Berry Patch of Rockingham INC.
CR Onsrud Inc.
Doug Madison Realty
Hamer-Fischbein LLC
Davis Body Shop
White Motors
Town Of Weldon
Southern Bank
Cascades Tissue Rockingham a Division of


Cascades Holding US Inc.

Town of Ellerbe
Binder Chiropractic PA
First Choice Personnel
Davie County Schools
NASCAR Technical Institute
Mooresville South Iredell Chamber of


Commerce

Davie Electrical Company
Davie County Government
Motion Sensors Inc.
Anderson Smith & Wike
Mathis Rentals
Richmond County Partnership for Children
Enviva Pellets Northampton
Unimin
Town of Mocksville
Planter's Ridge Florist & Garden Center
Champion Ford Lincoln
First Baptist Church of Ahoskie
Northern Carolina Orthopaedics
Triangle Marketing Associates Inc.
Southern Builders of NC Inc.
AAA Carolinas
Albemarle Plantation
Burlington
GRANT'S EXPRESS TIRE & AUTO
Swink Quality Oil Company
DIEFFENBACH CHEVROLET BUICK GMC CADILLAC
Allen Geomatics P.C.
Branch Banking ad Trust Company
Bryan Wood Landscape
Beaufort County DSS
Sum5 Communications Inc./DavieLiFE


Magazine

Lee County Schools
Boyette & Robertson Agency Inc
Town of Bermuda Run
Blast Off International
Cassidy Consulting Group LLC
Tidewater Argonomics Inc.
Tommy's Pizza
Caldwell County
STARS
Studio B
Chick-fil-A
Brian Center Health & Rehab
Eure & Sons Construction Inc.
Woodard's Pharmacy
252 Grill
Layden's Country Store
Perquimans County Schools
InfusionPoints
Shew Electric Inc.
Carolina West Wireless
MECI & Associates Inc.
B. T Bullock
Bragg Street Academy
Broadway Elementary
East Lee Middle School
Floyd L. knight
Greenwood Elementary
J. Glen Edwards
J.R Ingram
Lee County High School
Lee Early College
San Lee Middle School
Southern Lee High School
Warren Williams
West Lee Middle School
Davie Construction Company
A Sani-Can Service Inc.
Actega North America
Advance Family Eyecare
Advanced Machine & Fabrication Inc.
Allied Separation Technology Inc. dba


Air Supply Company

Johnson Insurance Services Inc.
S.E.A. Corp
American Marine Liquidation Inc
Aptar Food & Beverage
Atlantic Bay Mortgage Group
BBSI
Boger City United Methodist Church Inc
Campbell & Sons Machining Co. Inc.
Cardinal Care Healthcare
Carolina Furniture Mart
Carolina Roller & Supply Co. Inc.
Carpenter Property Group LLC
Cataler North America
Central Carolina Sprinkler Co. Inc.
Circle Bolt & Nut Co. Inc.
Tramway Elementary
Deep River
County of Davie
Citizens Sprinkler Inc
Double D Fabrication & Maintenence
Drake Enterprises
Duke Energy
DWS - NCWorks Career Center
Eddie Sigmon & Associates Inc
Everest Grill
Fifth Third Bank
First Baptist Children's Ministry
First Federal Savings Bank
FMS Enterprises USA Inc.
G & W Labs
Trailers of the East Coast
Gilleland Realty Inc
Habitat for Humanity of Lincoln County


Inc

Davie County Public Library
Harvest Moon Grille
Homesteads Grill & Taphouse
Houser Transport Inc
Husky Rack and Wire
Hydac Corporation
Innovative Pest Management Inc
Jonas Law Firm PLLC
Kaco USA
Kennedy Office Supply
Laboratory Mills
Lake Norman Glass & Custom Closests
Lakeside Project Solutions
Leonard Automatics Inc.
Lincoln Bonded Warehouse Co.
Lincoln County Coalition Against Child


Abuse INC

Lincoln County Government
Lincoln Economic Development Association
Lincoln Family YMCA
Lincoln Personnel
Lincolnton Lincoln County Chamber of


Commerce

Magna-Tech Manufacturing
Main Filter US Inc
Mentaur Learning Center
Modacam Inc
North Carolina Spinning Mills
Orrell's Outdoor Service Inc
Packaging Unlimited
Patriot Construction LLC
Peoples Bank
Pluff Mud Ventures Inc
Precision Performance Coatings Inc.
ProWellness Family Chiropractic
R & R Powder Coating
Reid Financial Consulting INC.
Rhyne Financial
Rich Lyon Insurance and Financial


Services Inc

Robert Bosch Tool Corporation
Room and Board
RSI Home Products
Captain Bob's BBQ & Seafood Restaurant
Beaufurn LLC
Hertford Savings Bank SSB
Carolina Trophy and Engraving
DosterPost Foushee Post & Patton P.A.
Pinnacle Benefit Resources INC
Lighthouse Documentation and Training
Atlantic Hydraulics
Ahoskie Chamber of Commerce
Salem Industries GSI
Sally's YMCA
Sherrill Blake and Harrison CPA PA
Spec Inc
Steve M. Austin DDS PA
Timber Wolf Forest Products
Labor Connections LLC
RPM Wood Finishes Group
Richard Harwood and Associates
McCreary Modern
Winston Salem Urban League
Fairfield Chair
Bakers Waste Equipment
The Marlin Company Inc
Eckerd Kids
Tenowo Inc
The King's Daughters Ministry
The Maids of Three Lakes
The Special Event Linen Co Inc
Timken
Tree Brand Packaging Inc
Turbyfill Express
United Plate Glass Co. of Charlotte LLC
United Way of Lincoln County
US Health Advisors
VT Lee Boy INC
West Lincoln Veterinary Hospital
FIRST BANK
Misty Creek Farm & Vineyards LLC
Steele Rubber Products, Inc.
Mertek Solutions
Business Resource ManagementLLC
Doosan Portable Power
Aerotek
Malouf
Foothills Temporary Employment
The Learning Center of Perquimans County
VF Jeanswear
Yadkin Bank
Caudell Lumber Company
Comfort First Heating & Cooling
Dossenbach's Finer Furniture & Mattress


Center

Adcock & Associates
Origin Food Group
DeLuxe Ice Cream
Automated Solutions
Domtar Paper Company - Plymouth Mill
Wilkinson Automotive
Avgol Nonwovens
McNeill Paint Company
Bowen Insurance Company
Taylor Automotive LLC
Lucas Jewelry & Repair
Johnson & Riggs Home Furnishings
Ace Laser Recycling INC
Perry Bros Tire Service
Roanoke Rapids Sanitary District
Carver Machine Works Inc
Magnolia Gardens Senior Care
Professional Staffing Solutions LLC
Chris Canady Insurance and Financial


Services INC

High Point Refrigeration and AC company
Patch Rubber Company
Americap
U.N.X. Incorporated
ASJ Wilson Construction
Rightmyer Machine Rentals
Town of Hobgood
Hammack's Inc. B and T Trophy
The Computer Guy & Company
Sylvan Heights
David Lynch's Locksmith Services
The V
Arthur & Nicholson, DDS, PA
Eagle Home Medical Corp
Riverside Mill
B and J Cash and Carry
James E. Hammack
ASMO NC
Hockaday Funeral Home
Always in Bloom
Kewaunee Scientific Corporation
Town of Enfield
Affordable Heating and Air Conditioning
Town of Halifax
Gateway Rehabilitation and Healthcare
Excel Real Estate Group
Sattler Corp
blueharbor bank
Holiday Inn Express Greenville
McCombs Steel Co. Inc.
Courtyard By Marriott Statesville
Pratt Industries USA
Anything Office Inc
NCWorks Career Center - Statesville
Parker Realty Group
White Construction and Design
AC Furniture Company Inc
Jenkins Millwork
Streamline Business Solutions Inc.
ITW Medical - Coeur
Big Time Pawn Shop
Oscar's Restaurant
Servpro of Alexander and Caldwell


Counties

Stallergenes Greer
BeoCare Inc
Flavor Sciences Inc.
Aspire Heatng & Cooling
VIP HomeKeeping
Bright Morning Star
NC Division of Vocational Rehabiltiation
Bemis Manufacturing
Bermuda Run Country Club
BNPR Enterprise Inc.
Coldwell Banker Triad Realtors
Mocksville Family Dentistry
mjb computers
Deal Metal Fabrication LLC
Big Brothers Big Sisters Services Inc. -


Davie County

Aiken Development LLC
Nutex Concepts INC
Woodpecker Partners LLC
Minton Sales
Davie Community Foundation Inc.
Caldwell 20/20 Inc.
Reidsville Precision Machine LLC
Camfil USA Inc.
Richard M. Carlson CPA
Worldwide Protective Products
Benbow and Marten, Attorneys at Law
Associated Hardwoods INC
Wilk's Skillet (Kingdom Cafe)
Global Shippers Association
Smith & Smith Orthodontics
The Career Center of the Triad
Pippin Resource Group
City of Sanford
G.E.M. Constructors
Wilson Machine
Red Wolf Company LLC
Caldwell UNC Health Care
Hexacomb
Ready Hire Staffing
Law Office of James B. Mallory III
Sanford Area Growth Alliance
PolySI Technologies Inc
Express Employment Professionals
J.S. Howard Electrical Co INC
Hannah Cabana Studios
Eastern Radiologists Washington
Newsom Oil Co. Inc.
Honda of Roanoke Rapids
Nissan of Roanoke Rapids
Boys & Girls Clubs of Sanford/Lee County
OVM Financial
Coty Inc.
All Digital Printing
Gordon & Associates Real Estate
NCWorks Career Center
JONES PRINTING CO. INC.
Sanford Auto Brokers
Sanford Real Estate
Triangle South Workforce Development


Board

Gross Farms Enterprises LLC
Gross Farms Corn Maze & Pumpkin Patch


LLC

Piggly Wiggly of Sanford Inc.
US Logo Works
Sanford Latin Dance Studio
Lee Builder Mart Inc.
Holiday Inn Express & Suites
First Bank
S T I Polymer
Sanford Pediatrics P.A.
ABC Restoration LLC
Industrial Finishing Specialists
Alpaca Charcoal Chicken
Lisa M. Whalen - Thrivent Financial
Moen Incorporated
R & N Motor Company INC
Lee -Moore Capital Company
Leadership and Performance
Ruth's House
Central Carolina Hospital
Pentair
Consolidated Planning Inc. of Sanford
The Law Office of J. Brantley Ostwalt


Jr. PLLC

earthkind
Printcrafters Inc
Bayada Home Health Care
Quality Care III LLC
David's Car Care Center Inc.
US Chemical Storage
Talent Force
Suncrest Farms Country Ham
Blue Ridge Opportunity Commission
Church and Church Lumber
Screen Printers Unlimited
Wilkes Transportation Authority
U.S. Cellular
Foothills Sanitation
Team Nurse
Jefferson Landing
Johnston Casuals
Hinson and Hale Medical Technologies
Randy Miller Lumber Company
Earth-kind Inc.
General Microcircuits
Black Powder Coffee LLC
The Northwest Company
Jimmie Johnson Heating and Air
ResCare Workforce Services
ResCare Workforce Services
Wilkes County Health Department
Ilmor Marine LLC
Koto's Japanese Restaurant
Gems Knitting Specialities
Brushy Mountain Bee Farm
Holly Mountain Enterprises
PSNC Energy
Brock and Scott
B & R Services
Empire Chrysler Dodge Jeep
Empire Chevrolet Buick
Tipton's BBQ
Copper Barrel
NGK Ceramics USA Inc.
Lake Norman Realty
Wilkes Journal Patriot
Wilkes Developmental Day School
Fredom Auto LLC
QSI Sanitation
Sundry Works Group Inc
Gastonia Home Security
Piedmont HealthCare
Bridgestone Aircraft Tire (USA) Inc.
Fayetteville Technical Community College
Bragg Hospitality LLC
Cabarrus County
Kooks Custom Headers & Exhaust
J.C. STEELE & SONS INC
JMS Southeast
American Stainless Tubing Inc.
deBotech Inc.
I-CARE Inc.
Pisgah Fish Camp
Greenville Pitt County Chamber of


Commerce

Turbocoating
von Drehle Corporation
Robert J Rights Jr. DDS
Smith Setzer & Sons
Mtn View Home & Garden Center Inc
SELEE Corporation
Dugan's Pub
Transylvania Vocational Services
The Salvation Army
Mack Molding Company
Current powered by GE
Signature Seasonings LLC
MacLean Curtis
Minges Bottling Group Inc.
Hatteras Hammocks
Zaxbys
SANS Technical Fibers LLC
Tire Cord USA
Carolina Specialty Transport
Honda Power Equipment
I-CARE Inc.
I-CARE Inc.
Hegedus Law Firm PLLC
Stress Free Home Care Corp.
Summit Place of Mooresville
McNeely
Bank of North Carolina
Rose Realty Group
Mooresville GoPro Motorplex
Bayada Home Health Care
Genesis
The Sign Post
Express Employment Professionals
Achieving Balance at the Farm
All Generations Audiology
Sir Speedy
University Book Exchange
Select Custom Apparatus Inc.
Insouth Insurance services
Mooresville Plumbing Repair
Don Carter Real Estate
CET
John McCann
Matrix Fire Protection
Amity Finance
Reeb Millwork Corporation
HEXPOL Compounding NC Inc
Jimes Creole Brasserie
FMC Lithium
ResCare Workforce Services
Newport Properties
Lessons on the Lake
SightSpan Inc.
Holden Temporaries Inc.
Hampton Inn New Bern
City Beverage Co. Inc.
GO-Science
Red House Inn
St Marie Financial
Headwaters Outfitters
Domojur Architects
Connestee Falls Realty
First Citizens Bank
Allegra WNC
Strauss Attorneys PLLC
The Pisgah Conservancy
Ward and Smith P.A.
Pisgah Pest Control
Coastal Carolina Health Care P.A.
Hawg Wild Barbque
Country Bargain Auto Repair
Piedmont Farm Systems Inc.
Arc3 Gases
ABM Industrial and Manufacturing
Gaston Together
Gastonia Plumbing and Heating Company


Inc

Mann and Hummel Filtration Technology
Pharr Yarns
Cornell Cookson
Country Boy Landscaping Inc.
Johnson's Parts & Supply
Browe Construction Company Inc.
G&M Milling Co. Inc.
Parker Law Offices
BB&T
Town of Troutman
Fastenal
Fuzzy's Appliances Inc.
Sterling Events Group
Roush Yates Engines
Detroit Speed and Engineering Inc.
House of Raeford Farms Mocksville


Division

Davie Community Foundation
Roush Yates Engines
Cardinal FG
Detroit Speed Inc.
The Law Office of Dustin S. McCrary PLLC
Baxter Healthcare Corporation
ARCpointLabs of Eastern Carolina
Aylward Enterprises
Twin City
Wake Forest Baptist Health - Davie


Medical Center

JD&L Operations Division LLC dba Home


Instead Senior Care 759

Security Central
North Carolina Country Homes & Land
Jus Go Play
The Resource Co
The Factory Coffeehouse
Bark of the Town Pet Salon
Herbal Accents
City of New Bern
DEX HEAVY DUTY PARTS LLC
Transylvania River House
White Squirrel Realty
Hair Cuttery
The Honeybaked Baked Ham Co and Cafe'
Time Warner Cable
A Signco
Kelley's Village Cleaners
Blackburn Consulting
Cleared Hot Yoga
Cook 2 Impress LLC
Blakley Farm & Landscape Services Inc.
Scarlett's Unique Boutique
Gaia Herbs
The Dragonfly House Children's Advocacy


Center

Steelman's Ace Hardware
Sheetz Inc.
The Andersons ALACO Lawn Inc.
Personnel Specialists
Drs. Handy and Handy Orthodontists
Honor Darling
Justin Draughn Construction LLC
Smith Excavating LLC
SarahAshley Salon
RayLen Vineyards
CCI FinishWorks - NC Triad
Webb Heating & Air Conditioning
Hillsdale Mini Storage
Craven County Wood Energy LP
The Housing Authority of the City of New


Bern

FCC North Carolina LLC
NC State Employees Credit Union NB
Scotland Health Care System
NCWorks Career Center-Scotland County
Roess Mechanical
Roess Mechanical
Maggie's Outreach Community Economic


Develop

International Textile Group
Scotland County Schools
Martin's Auto Service
Piedmont Asphalt Paving Co.
St. Andrews University
Scottish Pines Rehabilitation and


Nursing

Scotland Motors Inc
Carmichael Farms LLC
Edge Hauling and Grading
DuPont Pioneer
Pilkington North America
Blue Scope Steel NA
We Pack Logistics
Associated Realty/McMillan Rentals &


More

Laurel Hill Christian Daycare
G. B. Baines & Associates PA
Smithfield Hog Production
Comfort Inn
Hatteras CABO Yachts
Cascades
Scotland County
Scotland Aero Services Inc.
JOHNSON BROTHERS REALTY & CONST.CO. LLC
City of Laurinburg
Circle C Contractors
Scotia Village
Wade S Dunbar Insurance Agency
NC Division of Vocational Rehabilitation
Nic's Pic Kwik
Laurinburg Scotland County Area
Charles Craft Inc.
WADE DUNBAR INS
E AND S INVESTMENT LLC
RAMPANT ARMS
MANIS CUSTOM HOMES
HOGS BREATH FARMS
Scotland Regional Hospice
Highline Ink.
World Stone of Sanford LLC
Blue Moon Cafe
Fabulous Finds Boutique Inc
Connections of Cumberland County
Blue Ridge Bakery
Lenoir County Early College High School
Hendersonville Pediatrics
LIFE of NC Inc.
Precision Pallet LLC
Carolina Store Fixtures
Sigma Plastics New Excelsior
Ben Patton Land Surveying PLLC
Texas Engineering and Sales
Innovative Glass of America
Productive Tool Corporation
Lanxess Corporation
Two Hawk Workforce Servicews
ProStaffing
City of Brevard
Precision Pallet LLC
Syfan USA
Phelps Insurance Group
Southern Bank-Windsor
Cashie Logging
Powell & Stokes
Current Powered by GE
Beaufort County Economic Development
Bowman's Custom Woodwork
Keystone Camp
KPSteel
Oak Ridge Industries
Manpower
Rock-N-Bowl
Pediatric Play Therapy LLC
FasTrac Drug Test Consultant and


Background Check

Greenville Ventures Inc. DBA FASTSIGNS


#111401

Tolar Supply Inc.
Bell's Seed Store
Wingate by Wyndham
Just Dance Studios
High Point Towing
Spring Arbor of Kinston
Nationwide Insurance
Agape Services Inc.
Piedmont HealthCare, PA
R&R Transportation Inc.
Weller Financial Resources Inc
Iredell County Cooperative Extension


Service

Terry Spell Land Dev
Lone Wolf Marketing
Cloud City Vapor
Goldsboro Brew Works
North Carolina Sound of Goldsboro LLC
Glen Ross Properties
Elizabeth City Economic Development
Hampton Inn
Kiwanis Club of Hope Mills Area
R & R Bingo
TGR Training Solutions
Committee to Elect Carlton Sallie
Carleen's of Hope Mills
Latinos United for Progress Inc
Young Women's Outreach Center
Mary Kay Cosmetics
NCWorks Career Center-Onslow County
Stallings Plumbing Heating and Air


Conditioning

Roebuck Staffing Company LLC
UNC Lenoir Health Care
E. T. Ferrell & Sons Inc
Winter Bloom Tea
Beaver Dam Farms LLC
Fayetteville Ink & Art Gallery
Pampered Chef
Independent Sales Representative for


Avon

Self Help Credit Union
Kidzplay LLC
Senior Resource Services
Legacy Flooring LW LLC
Legendz Of Downtown
Fayetteville Cumberland County Economic


Development Corporation

Clayton Chamber Of Commerce
Masterpiece Lawn Care
ResCare Workforce Services
LDR Consulting LLC
Kenneth T. Mills Gunsmith
Round About Way LLC
Cotton Exchange-The Livery
Turner Lane
Amos Welding & Machine Shop
Benson Area Chamber of Commerce Inc.
CREATIVE CAPS INC.
Tim Schultz - State Farm Insurance Agent
Neighbors & Associates Inc.
Johnston County Public Schools
Benson Dentistry
Craven County School District
GUCO Credit Union
R C Rentals
THE ACTION GROUP HR
Exclusive Shoe Boutique
REAL Crisis Intervention
Home2 Suites by Hilton
AseraCare Hospice
Evans Tire & Automotive Center
Mid-East Commission
DAK Americas LLC Cedar Creek Site
Black Tie Formal
Mayne Pharma
Thompson & Little Inc
Alliance One International Inc.
American Industrial Contractors
Practicon
Abode Realty
Ramada Plaza
NCWorks Career Center-Hoke County
Serenity Therapeutic Services
Raeford Collision Center
Family Dollar
Baldwin & Son Stone
City of Raeford
Bible Insitute of American
Beans Gone Wild Coffee Shop
Preferred Care Inc.
Brewer's Automotive Finishes Inc.
Hoke County School District
Hoke County Sheriff's Office
Home Food Market
Smitty's Cleaners Inc
Hometown Insurance Inc
B & T Tax Services
T T & T Services
Carter Law Pllc
Hoke County County Government
Law offices of Gregory B. Thompson
T & T Barber Shop
Maxwell Garage and Wrecker Service
Garners Tire Center
FCI/AN Agricultural Services Co
OPW Fueling Containment Systems
London Fall Protection
Raeford Hardware
Raeford Family Care Center
Brownies Towing Service
Sun Path Products Inc.
Daphne's Tax Sevice
The Wing Company
Lumbee River EMC
Studio TK
Wilburn Lofts Meeting & Event Center
Signature Styles
OTR Plastics LLC
Lormac Enterprise INC.
Virgil's Restaurant
Tobacco Farm Life Museum Inc.
MedicalTraining.me
Partnership For Children
Johnston Health
Johnston Community College
NC DHHS Vocational Rehabilitation
95 & 95 Inc.
KS Bank
First Citizens Bank
Hometowne Realty
Clayton Pediatric Dentistry
P & D Sales Inc. - Rainbow Vacuum


Services

Hudson's Hardware & Outdoor Equipment
A&E Trophy
Medlin Office Supply
Executive Personnel Group
Town of Clayton
Town of Selma
Sleep Inn Garner
Wine On Main
Doggie Do'z
Alsay J Gilbert PLS
Clayton Chiropractic
Blackley's Printing & Sign Shop
Blackley's Printing & Signs
Walthom Group
Clayton's Behavior Analyst LLC.
Mac Pass LLC
InSight Family and Pediatric Eye Care
Tamco Metal Finishing Inc
Piedmont Asphalt
Coca-Cola Bottling Company Consolidated
Dyrke Maricle - State Farm Insurance


Agent

tenBiz
Natvar
Bass Nixon & Kennedy Inc
Caterpillar
Lipscomb's Learning Center
Reliable
Fastframe
Atlantic Advisory Group LLC
McCullers Whitaker & Hamer PLLC Clayton


Office

Clayton Parks and Recreation
All Star Waste Services
Pernell Inc Heating & AC
Rainbow Lanes Family Fun Center
Smithfield Foods Inc.
XPX Armor & Equipment Inc.
H&R Block
Smithfield-Selma Senior High School
Piedmont Wholesale
Tar Heel Basement Systems
LNS Turbo Inc
American MTS
Steampunkonista
McClentic Design
Corporate Cleaning
Lowery Dental Laboratory Inc
Ace Clampitt Hardware
Macon County Historical Society
Diva's On Main
Stewart's of Franklin-Jewelers
Powell Furniture
The Flipside Restaurant & Taproom
Patrick Yarn Mills Inc
Bunch Inc
Pharr Technologies Co
Pruedential
Africa and More
House of Eyes
American Custom Wheels Tires and


automotive Service

BelFlex Staffing Network
TeamLogic IT
NC Homes and Properties LLC
Virtual Tribe Marketing
Packrite
Lady Bizness
Noble Oil Services Inc
College Preparatory and Leadership


Academy

Kings Plush Inc dba STI
Resco Products Inc
East Coast Protection Services Inc
Action Group
First citizens Bank
Cannon Pharmacy
Pactiv LLC
Fox Eye Care
Custom Caps Shirts & More
Modern Home Furnishings
PaperWorks
Express Employment Professionals


Guilford County

NC Homes and Properties
Sammio's Italian Restaurant
ITT Exelis
Allied Universal
WorkForce Unlimited LLC
Cleveland Yutaka Corporation
Planet Fitness
Rocket Fizz
Main Street Muffler
Staples
JOANN Fabrics and Crafts
Playground Safety Services Inc.
Duke Energy
Cleveland County Schools
Thomas Maxwell Salon
King's Grant Golf & Country
Triangle Rock Club - Fayetteville
The Mattress Shop
Woody's Furniture
Jessica Charles Furniture LLC
ANJ Counsulting Services
Apple Gold Group
Crown Automotive
Spectrum
NAPA Auto Parts - Genuine Parts Company
BB&T
Chick-fil-A
Sodexo Inc
Dunkin' Donuts
T.J. Maxx
Crown Automotive
Greenheck Fan Corporation CVI
Storage King USA
Southern Roots Trading Company
Storage King USA
Storesmart Self-Storage
Cypress Lakes Golf Course
Apple Gold Group
Barnhill Contracting Co
Cracker Barrel Old Country Store
Neptco Inc.
Poppelmann Plastics USA LLC
Brantley Electronic Supply Inc
Division of Workforce Solutions
Autobell Car Wash
DeVry University
First Choice Personnel LLC
Tim Green Home Furnishings
Household 6 Catering LLC.
Mark W Byrd Agency INC
Aerotek
Seeds of Proverbs
N.C. Division Of Vocational


Rehabilitation

Carter Brothers Barbecue Ribs & Catering
Right Reasons Rentals
1 Heart Insurance Group
Bayberry Retirement Inn
First Media Radio
ACW Ply Designs
Virginia Carolina Pest Management
Food Cures You
Longview Retreat
Tequila Sunrise Recording
Play It Again Sports Greensboro
Town of Stedman
Town of Wade
Fleet-Plummer True Value Hardware
Style Encore Greensboro
Mattress Firm Battleground
Cotton Blossom Boutique
Haymount Rehab & Nursing Center
Sun Belt Xpress
A Servant's Heart
City of Greensboro Police Department
The Resource
Thompson Arthur
Heavy Equipment College of North


Carolina

Tides Inn Seafood
Victorious Visions
Forever Living
2nd & Charles
Environmental Air System LLC
Johnson's Florist
Hayes Chiropractic Care
Utility Solutions Inc
Col Popcorn
Elite Fitness Challenge
The Rogers Law Firm
City of High Point
Foust Heating & Air Conditioning
KIDZONE
Scruggs Florist Inc.
Bedex
Ruger
All Things Basementy
Martin County Schools
The Fresh Market
Colonial Life
Combined Insurance Co
BJ's Wholesale Club
Duncan Boys Tree Service
General Dynamics
Wayne Community College
Harbor Freight Tools
Ledford Farms
Dollar General
Badger Color Concentrates Inc
Uniquetex
M&E Contracting Inc.
IMC-MetalsAmerica LLC
Capitol Funds Inc
Piedmont Components of Shelby LLC
Studio CXVI Media Group
NC Works Career Center
American Restoration Disaster Specialist
Hurst Jaws of Life Rescue System
Eaton
Baldor Electric Co
Country Class Delight LLC
C3i Solutions
Fountain Electric Services
Quality Frames
City of Kings Mountain City Hall
Panther Ironworks LLC
Cleveland County Community Development


Corporation

Cleveland County Library System
Kings Mountain Fire Department
Southeastern Container
H. Lawrence Patrick Senior Center
Dover Foundation YMCA
Public Works Department
Mc Dowell Cornerstone Cu
Ethan Allen
Hook & Anchor Family Seafood
Countryside BBQ LLC
Greensboro Staffing Consultants
Rocky Mount Area Chamber of Commerce
Belle Realty Development Co
Myers Forest Products Inc
Select Timber Services Inc
Turning Point Workforce Development


Board Inc.

Ossid
Tarboro-Edgecombe Chamber of Commerce
Kanban Logistics
Town of Elizabethtown
Campbell Oil & Gas Co
Online News & Advertising LLC
Cape Fear Heating & Cooling LLC
Cape Fear Vineyard and Winery
Bladen County Schools
Southern Belle Organics LLC
Sachs Peanuts LLC
Johnna Anderson DBA H&R Block
Westwood Robotic Technologies
Bladen Do it Best Builder Supply
Cape Fear Valley Bladen Healthcare
Harnett County Schools
White Lake Marine
Town of White Lake
Dublin Woodwork Shop
Tienda Mexicana Leon
San Jose Mexican Restaurant
Do Right Carpet & Flooring
Sterling Services Enterprise INC.
Taylor Products dba D'Vine Foods
Taylor Manufacturing Inc
Lu Mil Vineyard
Fred Anderson Nissan Fayetteville
Down East Pest Control Company
Deacon Jones Auto Group
MGB Jewelry Repair
DeVane Builders
Leinwand's of Elizabethtown
Area L AHEC
Maynard Law Firm
GILDAN Yarns LLC
Bladen County
Faith Partner Christian Supply
Jeffrey's Bistro
Cybernet LLC
Toddlers & Teens Children's
Atlantic Natural Foods
NC Works Career Center
Getting Back to the Basics
Rock Hill Missionary Baptist Church
Bladco Auto Sales LLC
Sanchez Oil & Brake Service LLC
RFW Entertainment
Pawn South
Pawn South #7
North Carolina's Southeast
Big Blue Stores - Elizabethtown
Cape Fear Turf Farm Inc
Hilton Auction & Realty Inc
Baltimore Center
Two Creeks Construction Inc.
Braswell Memorial Library
Carolina's Home Care
HEALTHWORKS - Fitness & Wellness
Saab Barracuda LLC
Carolina Innovative Food Ingredients Inc
Carolina Recycled Ag Materials LLC
Select Bank & Trust
First Federal Bank
Express Employment Professionals Sanford


NC

B & B Catering & Event Planning
H&H Freightliner
M A Colvin Engineering Inc Pamalee Drive


Fayetteville NC USA

Tru Blendz Barber Shop
Melissa Sanders-Rodan+Fields
Physicians Total Rehab
SERVPRO of Bath
Rodan + Fields Independent Consultant
Origami Owl by Courtney Fletcher


independent contractor

Rooms To Go Distribution Center Dunn NC
Dunn Area Chamber of Commerce
Godwin Manufacturing Co Inc
Delhaize America DC4 Dunn NC
Harnett County Local Government
SKAN Electric LLC
Mini Super Tienda Mexicana
Inmans IGA
Del-Ton Inc.
UFCW Local 1208
Stop Auto Repair
Happy Mart
Algozy LLC
Campbell University
Boon Edam Inc
Steven D Felton Inc
CVS Health
Braswell Family Farms Mill
Smellie Bloomers Gift Shoppe- Michelle's


Flower Shoppe

Edgecombe-Martin County EMC
Town-Princeville Town Manager
Town of Pinetops
TEcHonfidence
Four Oaks Bank
Esterline Defense Technologies
Harnett Health
Womble Rental Management
J E Womble & Sons Inc
Town of Princeville
Westwood Manufacturing Inc.
Morgan Advanced Materials
Total Body Therapy & Wellness
Brookdale Berkeley Boulevard
Tyrrell County
Angier Chamber of Commerce
Zaxbys of Erwin
PDQ Restaurant
Bradham Chiropractic Clinic PA
Lillington Chamber of Commerce
Carolina Backyard Living Center
Williamson Insurance Services
Sean Hearn
Lillington Embroidery & Printing
Buzzard Law Firm South Main Street


Lillington NC USA

TRP CPAs PLLC
Cape Fear Farm Credit
NC Farm Bureau Insurance
Hipp Family Farm Corn Maze
Signature Home Builders
Hayes Williams Turner & Daughtry P.A.
Byrd Family Farms LLC
Blinson Hereford Farm
RE/MAX Signature Realty
Rick Hendrick Toyota of Fayetteville
Miller Landscaping
Hauer Computer Services LLC
A+ Test Prep & Academic Services LLC
Interstate Distributors Inc
Cypress Manor
Speedway LLC
Boone Hill Allen & Ricks
Century 21 The Combs Company
Babington Technology LLC
Bottoms Tire & Automotive Center Inc
Davis Furniture Company
Moore's Bicycle Shop
Central Carolina Holdings LLC
Gregory's Jewelers Inc
Innovative Design Technologies LLC
Residence Inn by Marriott Rocky Mount
Real Life Church of Harnett County
Sheetz
WHIG-TV
Wholesale Paint Center Inc
Wood's Machine Services Inc
Edgecombe County Veteran's Military


Museum

Edgecombe County Memorial Library
Town of Macclesfield
Town of Whitakers
DBI Automation Inc
Twyford Printing Co Inc
Tar River Transit
64 Marketplace
Allegra Design Marketing Print
Central East AG Supply Inc
Nash Building Systems
Precision Cut Landscaping and Lawn


Service

Tri-City Kia
Deep Springs Country Club
Town of Sharpsburg
Dollar General
Envision Plastics
Daughtridge Sales Co. Inc.
Top Dog Waste Solutions LLC
Osborne Co Inc
Boys and Girls Club of Rocky Mount
Rocky Mount Electric Motor LLC
Lillington Veterinary Hospital
Big Brothers Big Sisters
Griffin Architecture PA
Creative Pro Recruiting Inc.
FAMILY EYE CARE OPTOMETRY P.A.
Penco
GFR Forestry Consultants
Town of Fremont
Rockingham County Sheriff's Office
Help Incorporated
Hospice of Rockingham County
Tarboro Parks and Recreation
Rocky Mount Telegram & Tarboro Weekly
Rusty's
New Vision Metal Works Inc.
Pride Fabrication & Maintenance INC.
Rockingham County Animal Shelters
Flowers and Stanley LLP
Ace Home Center
Maggie Duke Antiques
Moore Paint & Wallpaper Co
Forbes Signs
Telco Credit Union
Absolute Pavment Services
On the Square
Tarboro Brewing Company
Tarboro Brewing Company West
Avadim Technologies Inc
Verizon Authorized Retailer –


Cellular Sales

The Celtic Fringe
Hydro Groom inc
Fountain Roberson & Anderson Insurance


Agency

Reidsville Police Dept West Morehead


Street Reidsville NC USA

Wells Fargo Bank
Rockingham County Head Start
Town of Nashville
Rockingham County Clerk of Superior


Court

Reidsville Parks and Recreation


Department

Dan River Basin Association
Rockingham County Library
Kallam Propane
Rockingham County Partnership for


Children

Springers Backyard Grill
State Employees Credit Union
Hyde County Clerk of Court
Harris Steak & Seafood House of NC LLC.
Williams Auto Supply
JCR Recycling
Debbie's Restaurant & Catering
Duke Energy
Carolina Fuels Inc
CareMaster Restoration
Nationwide Insurance: J C Hicks Jr
Powell & Associatesinc
Holiday Inn Express & Suites Reidsville
Madison Pharmacy & Home Care
First Carolina Bank
FOX Factory
GE Aviation
ITECH
Global Achievers School
Bill Brantley Realty
Clayton Homes Rocky Mount
Drugco Discount Pharmacy
Verizon Cellular Communications


Nashville

Autumn Health Care of Nash
Lilley & Johnson P.A.
Hometown Flooring Center Inc.
Quality Office Equipment
Fastenal Rocky Mount
Duncan-Parnell Rocky Mount
Ossid
Hedgepeth-Hutson Insurance Services Inc.
Bailey Chamber of Commerce
Belmont Lake Golf Club
Mario's Restaurant
Pitstop Shoppe: Hamburgers Hot Dogs and


Frozen Yogurt

Harris Teeter
Lilly and Lane Boutique
HomeTrends
Furniture Fair
Oakwood Homes
Chris Canady - State Farm Insurance


Agent

Secondhand Concepts INC
Rescare Home Care
Nashville Building Supply Co. Inc.
Spring Hope Chamber of Commerece
Town of Spring Hope
Station Square
Bell's Small Engine Hardware and Paint


Center

Nash County Travel and Tourism
Town of Middlesex
STEP (Strategic Twin-Counties Education


Partnership)

Benvenue Country Club
Don Bulluck Chevrolet
Rocky Mount Radiator & A/C
Carolinas Gateway Partnership
Nash X-Ray Associates Pa: Railey G
Tillman MD Roundabout Court Rocky Mount


NC USA

Davenport Autopark
Chick-fil-A of Cobb Corners
North Carolina Wesleyan College
City of Rocky Mount
Dr. Monique Brown
Healing Minds Therapeutic Services PLLC
Opening Doors Real Estate LLC
Taylor Made Jewelry
Gold Rush Jewelers
Medlin Brothers Body Shop
Bob's Appliance Services Inc
Vandemark Farms
Daughtridge Gas & Oil
George's BBQ Sauce
LS Tractor USA LLC
Poppies
Golden Leaf Foundation
Nash County Cooperative Extension
Rocky Mount Awning & Tent Co.
Bailey's Fine Jewelry
Infranet Technologies Group
Rocky Mount Mills
Tim's Pre-Owned Auto Sales
Nashville Fire Department
Eaton Corporation
Rocky Mount Area Association of REALTORS


Inc.

Oakley Collier Architects PA
Butterfields Candy
Super Flame Gas Co Inc
Town of Whitakers
ACDI
Hwy 55 Burgers Shakes & Fries
Coopers Volunteer Fire Department
Nash County Emergency Services
BEFCO Inc.
Honeywell Aerospace
Diamond Executive Car Transportation


Service

NCWorks Career Center Asheville
No Evil Foods
Wicked Weed Funk House
Sentinel Fence
Sterling Construction Services DBA SCS


Construction Company

Duke Energy
Stay Alert Safety Services Inc
Bearfoot Floors
Ingersoll-Rand Co
Sage Garden Care Center
BB&T
Like New Again
Hemp Magik
Doug Jones Consulting
Ridge Care Senior Living
Avgol Non-Woven
Cancer Services Inc
Davie County Schools
Harmony Farm Grows Inc.
Carolina Stalite Co
JB & Terri Riddick Farms
Bermuda Commons Nursing & Rehabilitation


Center

Davie County Schools
BB&T
Ingersoll-Rand
BB&T
Gates County
Anchor Staffing / Acro Service Corp
Gates County Public Schools
Home Instead Senior Care
Weldon Police Department
Revels Barbecue
Servpro of Roanoke Rapids
Gates County Public Library
Direct Travel
Storm Guard of the Triad
West Fraser
Ridge Line Express LLC
Citizins One Home Loans
Baity's Precision Machining
Black Mountain Machine and Tool
C&H Tooling
Dixie Auto Parts - Sunbury
Hampton Inn/ BPR Properties
Orano
Xpressley Bookkeeping Inc
Wake Forest University Maintenance &


Utilities

Hillsdale Real Estate Group
Chroma color corp
Keller Williams Elite
Francis Consulting Services LLC
Davie Electrical Co
Bated Income Tax
Dunlop Aircraft Tyres Inc
Atrium Health
Debbie's Staffing
SPX Transformer Solutions
The Resource Mocksville
Gordor Food Service
Hayward Industries
AP Emissions Technologies LLC
Bates Income Tax
North Carolina Housing Services and


Management

Twin City Properties Corporation
Madison County Habitat for Humanity
Patterson Companies LLC
Copart
All-Phase Heating & Cooling Inc
Allstate Insurance: Ridenhour Agency


Inc.

NC Farm Bureau Insurance
Ink It Promotional Products
Davie County United Way
Davie Construction Co
Allegacy Federal Credit Union
Allegacy Federal Credit Union
Family Care Center of Mocksville
Blakley Landscape Services Inc
The Linc Agency
A Cleaner World
Tri Power Inc
The Andersons Inc.
Brakebush Mocksville
EnergyUnited
Tarboro-Edgecombe Chamber of Commerce


and Edgecombe Tourism

Boys & Girls Clubs of Wayne County NC
East Salem Homes Inc
Hawthorne Barber Shop
Wooten Development Co
United Health Care
Youth Destined for Greatness
PalletOne Inc.
Printpack Medical
Omnium Bodyworks
Weaving Works
East Fork Pottery
Rothrock Plumbing LLC
The Farm at Oak Hill
Party With US
DavieLife Magazine
Healthy Made Simple
Hommati #140
Pinkham Cyr Inc
Yadkin Valley Fencing
Daniels & Daniels Construction
Crabby Chic
ppg paints
Lantana's Gallery & Fine Gifts
Greg Butcher Trucking
Carolina Overhead Doors
Spot On
Travis Crawford Heating & Cooling Inc
Carver Machine Works Inc.
Davie Property Restoration LLC
Washington-Beaufort County Chamber of


Commerce

Vidant Beaufort Hospital
Beaufort County NCWorks Career Center
Beaufort County Economic Development
Region Q Workforce Development Board
Cole's Electric Motor Shop
Mayo Appliance Solutions
Main Street Scoops
Real Property Management Of The Triad
Collins Aerospace
Home Instead Senior Care
Newcomb and Company
Salt Air Inc
Ramboll
Herbalife Nutrition
Inspired Spaces LLC
Town of Kernersville
Randolph Heating and Air LLC
NextHome Realty Partners
Triad Sales & Recruiting Solutions
McPherson Real Estate Group
Services for the Blind
Town of Chadbourn
City of Whiteville
J. Mac's Creative Planning By Design


LLC.

Floyd's Insurance Inc
Ashley Electric Inc
Kipling Godwin & Associates
Shizzy's Wildcat Rescue
Prince Law Firm PLLC
G & G Healthcare PC
Pace Health Network LLC
J S Mann's
Agri-Industrial Supply Co
Gann Memorials
Whiteville Fabrics
Xtreme Wireless
Cartrette Companies
Open Door Ministries of High Point Inc.
Bots Staffing
Allen Tate Realtors
LeanBack Soul Food llc.
Mission Mobile Medical Group
Personalized Physical Therapy and


Wellness

Iglesia Nueva Vida Inc.
Sustaining Hands Home Care LLC
The Arts Council of WS/FC
Fish Hooks Cafe
THE SALON at Buena Vista
Rehab & Recovery Gifts
LINQ
NC Department of Public Safety
Enviva
Coastal Fabrication Inc.
D & N Wrecker Service
Advanced Resource Solutions
Lowes Foods on College Road
Home Instead Senior Care
Wilmington Hospitality Associates LLC
Patriot Boat Lift and Dock Maintenance
Wake Forest Fencing
Pepsi Bottling Ventures
The Felix Cafe
AutoXcel
Spring Arbor of Wilmington
Hardee's
Nature's Joy & Wellness Center
Island CultureZ
Macon's Lawn & Order LLC
Premier Staffing Solutions Inc.
All Ways Caring
The Davis Community
Walmart Supercenter
Matthews Motors
Molly Maid of Wilmington
Shuga Krush LLC
Creamed The Confectionary
HELEN TAROKIC LAW PLLC
Autism Society of North Carolina
Belk
Employment Solutions
Pacon MFG
PAK Investments LLC dba Eggs Up Grill
McDonald's - Shallotte Supply Sunset


Beach Southport

Lowes Foods on North College Road
National Spinning Co
NC Department of Public Safety - Central


Engineering

A&D Appliance Repair
Cape Fear Public Utility Authority
Carolinas Staffing
CastleBranch
Maverick America LLC
Packers Sanitation Service Inc. (PSSI)
PSG Traffic Services
Waffle House Inc.
Salt Air
Southern Industrial Constructors Inc
SetUp Wilmington
The Roger Beacon Academy
US Army Corps of Engineers Wilmington


District Engineer Repair Yard

Chick-fil-A
Vulcan Materials Company
Wells Insurance
Wilmington Police Headquarters
Williamson Walton & Scott LLP Attorneys


At Law

AutoXcel
Coastal Fabrication
Subway
G &G Healthcare PC
Legal Aid of North Carolina
AutoXcel Corporation
Plantation Village
Yoga Sleep
UNC Wilmington
Veteran Services of the Carolinas
On Target Staffing
Green Dot Heating and Air
KiplingGodwin & Associates
Floyd's Insurance
J. Mac's Creative Planning By Design LLC
Country Club of Landfall
The UPS Store
O'aces Community Home Care LLC
Coastal enterprises Inc.
Cape Fear Pro Wash
Coastal Preparatory Academy
Ocean Ridge Plantation Golf
Big Lots
Walmart
Cakes and Cognac LLC
Poppy Handcrafted Popcorn Production


Facility

DFA US INC
Watts Water Technologies
RTriad Enterprises LLC
Raleigh Awning Works
Murfreesboro Chamber of Commerce
Town of Murfreesboro
Hertford County
View all 4100 North Carolina businesses supporting ACT WorkKeys NCRC
Does your business support job applicants with an ACT WorkKeys National Career Readiness Certificate?
About ACT
Founded in 1959, ACT is a not-for-profit organization headquartered in Iowa City, Iowa, and dedicated to helping people achieve education and workplace success. ACT provides a broad array of assessment, research, information and program management solutions in the areas of education and workforce development.