Missouri
Hover over the community name to view its location. Click to view full stats.
Participating
Community
Certified
Community


ACT WorkKeys NCRC Levels
Platinum

6,922

Gold

33,537

Silver

81,075

Bronze

43,187
Job Profiles Completed
421
ACT WorkKeys NCRC Data:
01-01-2006 - 04-30-2023
Nov '22
Dec '22
Jan '23
Feb '23
Mar '23
Apr '23
Nov '22
Dec '22
Jan '23
Feb '23
Mar '23
Apr '23
589
5363
5364
5368
5368
5369
5375
Bronze
#cda874
505 418 349 227 442 1167
Silver
#cbccce
523 385 314 248 417 954
Gold
#c9b973
289 222 155 115 230 468
Platinum
#dadfe3
120 98 58 54 123 189
Number Of Monthly ACT WorkKeys NCRC Earned
Clicking an item in the legend above will allow you to filter data. Clicking 'Bronze' will hide it from the chart and clicking again will add it back.
90%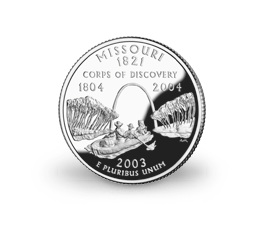 104 of 115 counties participating
Number Of Employers Supporting
About Missouri Work Ready Communities
The Work Ready Community initiative in Missouri is an effort to align workforce and education to meet the economic needs of the state and local communities. It is guided by key community leaders (elected officials, economic development, business leaders, chambers of commerce, educators and workforce development, in each community).
The vision for Work Ready Communities is to attract, retain, and develop a workforce with education and fundamental skills- Workplace Documents, Applied Math and Graphic Literacy – to succeed in the 21st Century.
Having certified Work Ready Communities in the state will result in strengthening existing businesses, attracting new businesses, growing jobs and developing a strong talent pipeline for the state's future growth nationally and globally. For more information, please visit the
Missouri Work Ready Communities website.
Missouri employers are recognizing the ACT WorkKeys NCRC in support of Work Ready Communities goals
City of Windsor
Divine Family Eye Care
Commercial One Brokers LLC.
Verallia
Monett R-1 School District
Wilson Toellner & Associates LLC
Larry Snyder & Co
Cell Pak
Limo Land Inc.
Neosho Area Business&IND foundationINC
Newton County
SoutheastHEALTH
Prime Solutions
County of Pike
Community Auto Repair Service LLC
Music Makers & Academy
Ava Place
Darmo Inc.
Healthcare Education LLC
Square Deals Ice Cream Shop
Tight 360 Tool and Machine
View all 5376 Missouri businesses supporting ACT WorkKeys NCRC
Does your business support job applicants with an ACT WorkKeys National Career Readiness Certificate?
About ACT
Founded in 1959, ACT is a not-for-profit organization headquartered in Iowa City, Iowa, and dedicated to helping people achieve education and workplace success. ACT provides a broad array of assessment, research, information and program management solutions in the areas of education and workforce development.