Missouri
Hover over the community name to view its location. Click to view full stats.
Participating
Community
Certified
Community


ACT WorkKeys NCRC Levels
Platinum

6,217

Gold

31,859

Silver

77,863

Bronze

39,677
Job Profiles Completed
416
ACT WorkKeys NCRC Data:
01-01-2006 - 08-31-2022
Mar '22
Apr '22
May '22
Jun '22
Jul '22
Aug '22
Mar '22
Apr '22
May '22
Jun '22
Jul '22
Aug '22
589
5347
5348
5353
5363
5363
5364
Bronze
#cda874
609 971 677 120 66 87
Silver
#cbccce
599 840 571 124 77 60
Gold
#c9b973
300 423 249 53 43 39
Platinum
#dadfe3
145 201 100 36 30 21
Number Of Monthly ACT WorkKeys NCRC Earned
Clicking an item in the legend above will allow you to filter data. Clicking 'Bronze' will hide it from the chart and clicking again will add it back.
90%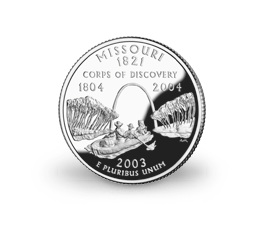 104 of 115 counties participating
Number Of Employers Supporting
About Missouri Work Ready Communities
The Work Ready Community initiative in Missouri is an effort to align workforce and education to meet the economic needs of the state and local communities. It is guided by key community leaders (elected officials, economic development, business leaders, chambers of commerce, educators and workforce development, in each community).
The vision for Work Ready Communities is to attract, retain, and develop a workforce with education and fundamental skills- Workplace Documents, Applied Math and Graphic Literacy – to succeed in the 21st Century.
Having certified Work Ready Communities in the state will result in strengthening existing businesses, attracting new businesses, growing jobs and developing a strong talent pipeline for the state's future growth nationally and globally. For more information, please visit the
Missouri Work Ready Communities website.
Missouri employers are recognizing the ACT WorkKeys NCRC in support of Work Ready Communities goals
Botkin Lumber Company Inc.
Botkin Lumber Company Inc.
Branson Public Schools
Welk Resort Branson
CMIT Solutions of Chesterfield
Golden Valley Tractor Inc.
Joplin Family Worship
Meramec Regional Planing Commission
City of Windsor
W & S Door Company
Soft Armor
Harry S. Truman Coordinating Council
Crowder College
Sarcoxie School District
Penmac Staffing
City of St. James
First Missouri State Bank
CENVEO, Inc.
City of Kirksville
City of Monett
Hydro Aluminum
Marck Industries
Regal (Fasco)
Window Technology, Inc.
Barton Co. Chamber of Commerce
Barton Co. Memorial Hospital
City of Lamar
Fast Eddie Hot Rod Shop, LLC
Seed and Farm Supply
Butler Tow, LLC
The Houk Group
Monett Chamber of Commerce
Central Bank of Boone County
Gates Corporation
Independent Stave Company
Kelly Services
MBS Textbook Exchange, Inc.
Regional Economic Development, Inc.
Savage River, Inc. dba Beyond Meat
Adkins Chiropractic & Wellness
Alan's Muffler
Bee Hive Natural Food
Bluff Burger & Brew, LLC
Boys & Girls Club of Poplar Bluff
Butler Co. Publishing
Butler County
Butler County Assessor
Butler County Community Resource Council
Butler County Highway Dept.
Butler County Recorder
Butler County Treasurer
City of Poplar Bluff/Municipal Utilities


and City Cable

Commerce Bank
Division of Workforce Development
East Side Pharmacy
Eddy Justice State Farm Ins. Agency
Edward Jones - Brian Taylor
Express Employment Professionals
Farmers Insurance Services - Kelly


Shearrer Spralding

First Choice Insurance Agency, LLC
First Community Bank
First Midwest Bank of Poplar Bluff
Gamblin Lumber
Godwin's 303 Package & Sporting Goods
Greater Poplar Bluff Area Chamber of


Commerce

Health Partners Management Group, Inc.
Holiday Inn - Poplar Bluff
Hollida Insurance Agenc, LLC
Horner and Shifrin Engineering
Hot Shotz Coffee Haus
KAJACS Contractors, Inc.
Key Drugs
Kissinger & Kirkman Investment Centre,


LLC

L&M Manufacturing Co.
Larry Hillis Dodge
LeGrand Ford
Marble Slab Creamery
McLane Transport
MERS Goodwill Career Center
Michael B. Price, D.D.S.
Mid Continent Steel & Wire
Mississippi River Radio, LLC
Money Mizer
Morrison Food Service
Murphy Express (#8654)
Neelyville R-IV School District
NORDYNE
Northside Nutrition
Ozark Foothills Regional Planning


Commission

Ozark Marketing Supplies
Pack's Do-It Center
Poplar Bluff Realty, Inc.
Poplar Bluff R-I Schools
Poplar Bluff Winnelson
Productive Staffing
R.L. Persons Const. Inc.
Relentless, Inc.
Rick's 66
Robert J. Whelan CPA, PC
Round Trip Studio
Rowland Stollen
Rushin Towing
Ryan's
Schaller Hardwood Lumber Co.
Schultz Surveying & Engineering
Simmons Tire & Automotive
Smith & Co.
Starting USA Corporation
Susan McVey Agency
Sysco Memphis
The Scott Law Group, LLC
The Spa of Poplar Bluff, LLC
Three Rivers College
Whitworth's Gift Chest Jewelers
A.P. Green Refractories
AZZ / Central Electric Manufacturing Co.
OCCI
Lake of the Ozarks Employment Services,


Inc.

Southeast Missouri Carpenters' Joint


Apprenticeship Program

Harleman Manufacturing
The Phone Booth
Midwest-Metro
Nixa Area Chamber of Commerce
Ozark Mountain Granite & Tile Co.
Tracker Marine
Clay County Ecnomic Development Council
ABB, Inc. - Jefferson City, MO
Associated Industries of Missouri
C & S Business Services, Inc.
Central Bancompany
Central Bank
Central Mortgage Company
Central Technology Services
Central Trust & Investment Company
City of Jefferson
DeLong's, Inc.
GVA & Associates, LLC
Jefferson Bank
Jefferson City Area Chamber of Commerce
Kelly Services
Missouri Dept. of Corrections
Modine Manufacturing Company
AltaStaff, LLC
Missouri Life Media
Cuba Development Group, Inc.
Mar-Bal, Inc.
McGinnis Wood Products, Inc.
LMI Aerospace, Inc.
Rick Rhuems
Easson Sales & Service
Greenfield Area Chamber of Commerce
DefBar Systems LLC
Ozark Action, Inc.
Buddeez, Inc.
C G Power Systems USA, Inc.
G.H. Tool & Mold, Inc.
Intek Corporation
Town & Country Metals
PLZ Aeroscience Corporation
Carpenters Training Center
Empire Bank
Greater Ozark Equipment and Repair
Jarden Plastic Solutions - Springfield


Operations

Nationwide Transfer
Ozark Technical Community College
ProTel
South Valley Manufacturing, Inc.
Springfield Area Chamber of Commerce
Springfield Remanufacturing Company
Stellar Auctions, LLC
Auto Credit of Clinton
Clinton Schools
Golden Valley Lawn Service, LLC
Golden Valley Memorial Hospital
Harrison Chiropractic, LLC
Air Evac Lifeteam
Ozark Action, Inc.
Able Manufacturing & Assembly, LLC
American Media Investments, Inc.
American Ramp Company
Americold
Ascent Recovery Residences
Atlas Risk Management, LLC
B & D Yard Builders
Bearded Lady Roasters, LLC
Bob-N-Boon's, LLC
Brad Ansley
Cardinal Scale Mfg. Co.
Carl Junction Area Chamber of Commerce
Carthage Chamber of Commerce
Carthage Humane Society Inc.
Carthage Public Library
Carthage Water & Electric Plant
Cerebal Palsy of Tri-County
City of Carl Junction
City of Carterville
City of Carthage, Missouri
City of Sarcoxie
City of Webb City
Cornerstone Family Dental
Dixie Printing, Inc.
Edward Jones Investments
Florette
G-N-K Automotive Repair
Golden Corral #907
H.E. Williams, Inc.
Health Source of Joplin
Higdon Florist
Impact Life Church/Make An Impact Inc.
Jackson Track Construction, Inc.
Jasper Products, LLC
Joplin Area Chamber of Commerce
Joplin Carpenters Joint Apprenticeship


Program

Joplin Public Library
Joplin Schools
Joplin Schools Adult Education and


Literacy

Keystone Barber Shop
Kitchen Pass Restaurant & Bar
L P & F
Larry Bowman Trucking, LLC
Locarni Marble Co.
Lozier Corporation
Marshall Spurrier College Station Donuts
Marshall Spurrier Donut Shop
Mid-America Precision Products, LLC
Midcon Cables Company
Minerva Candy Company
Modine Manufacturing Company
Mount Hope Cemetery
Neo Vox Global
Ozark Center
Ozark Hearth & Home Candles, LLC
Precision Mastermade Paints, Inc.
R. Mort Co., Inc.
Railroad Salvage & Restoration, Inc.
Red Wing Shoe Store
Rock Tenn Company
Schreiber Foods, Inc.
Sign Designs
Software Center
State Farm Insurance - Jerry Poston
The Empire District Electric Company
Thelma's Tux & Flowers
Touches of Splendor
W.R. Jackson Int'l
Warten, Fisher, Lee and Brown, LLC
Webb City Area Chamber of Commerce
Wilder's Steakhouse
Workforce Investment Board of Southwest


Missouri

Barnhart Industries
DRS Technologies - Marlo Coil
Jefferson Co. Habitat for Humanity
Jefferson County Health Department
Koller Enterprises, Inc.
LMC Industries, Inc.
Balchem Coporation
Reyco Granning LLC
Cap America, Inc.
Kingsford Manufacturing Co.
City of Anderson
Country Market
Mid-Tec, Inc.
Smith Auto Group
Access Family Care
Alliance for Business/Crowder College
City of Seneca
Countryside Flowers
Jennifer McKeough, LLC
NABIFI
Rembrandt Foods
Schaeffler Group
Seneca R-VII School District
Show Me The Ozarks Magazine
Smith Photography
The Milnot Company
Ceradyne, Inc., a 3M company
Economic Development Sedalia-Pettis


County

Gardner Denver, Inc.
Preferred Properties
Pro Energy
Quality Rubber
State Fair Community College
Zephyr Manufacturing
Brewer Science
Central Region Workforce Investment


Board, Inc.

Cohen Architectural Woodworking, LLC
Donald Farm and Lawn
Golden Living Center - St. James
Phelps County Regional Medical Center
Presbyterian Manor
Reliable Home Care, Inc. (Rolla Area)
Rolla National Bio-Polymers, LLC
Rolla Regional Economic Commission
Servpro of Rolla
Tacony Manufacturing
Tony Froehlich Agency, LLC
Earth To Go
Finspeed, LLC
Marshall Saline Development Corporation
Hi-Tech Fire Protection
Truman Lake Manor
Mineral Area College
First National Bank of St. Louis
Home Builders Association of St. Louis &


Eastern Mo.

St. Louis Floorlayers Joint


Apprenticeship Program

Century Credit Union
Jesse's Automotive & Sales, LLC
Ag Provisions
County Clerk of Vernon County
Culpepper Place
Hoffman Financial Resources
In Site Support Services, Inc.
Nevada Auto Credit
Nevada First Baptist Church
Nevada/Vernon County Chamber of Commerce
Platinum Aerostructures
Precision Machine Parts
Vernon County Assessor
Vernon County Collector/Treasurer
Vernon County Public Administrator
Vernon County Recorder of Deeds
Vernon County Sheriff's Office
Oldcastle Building Envelope
Atwood Distributing L.P.
Luecke Distrcit Co. Inc
Bulk Tank Inc.
Briggs & Stratton
Penmac Staffing Sservices
Bits N Bytes Technologies LLC
Ozark Family Resource Agency
MU Butler County Extension Council
La Boutique
Poplar Bluff Regioinal Medical Center
Divine Family Eye Care
Rolla Area Chamber of Commerce
Central Pet Care Inc.
Kevin Ball Auto Body & Sales Inc
Cox Medical Center Branson
Joseph Newman Innovation Center
The Doe Run Company
Johnstone Supply
Southeast Missouri Behavioral Health
Sheila M. Flint CPA LLC
ESDEMC Technology LLC
City of Arnold
Excel Temporary Services
Dunklin R-V School District
Grandview R II School District
Disability Resource Association
Hopson Lumber Co.
Jones Plumbing Service
Missouri State Parks/Eastern District
DeSoto 73 School District
Microgrid Solar Energy LLC
Carl Junction R-1 Schools
Brookfield Area Growth Partnership
Piramal Glass USA Inc. Flat River Glasss


Operations

City of Sedalia
Southeast Missouri Behavorial Health
City of Salem
West Plains Bank and Trust Company
City of West Plains
City of West Plains Administration
West Plains Schools
Ozark Medical Center
Mid-States Mechnical Services Inc
Altenative Opportunities Inc.
Village of Merriam Woods
Bull Creek Village
Liberty Utilities
Branson Airport LLC
Branson/Lakes Area Chamber of Commerce &


CVB

City of Branson Missouri
Commercial One Brokers LLC.
Greater West Plains Area Chamber of


Commerce

Tracker Marine
Walsworth Publishing Co.
Yates Trackside Furniture
East Central College
Meramec Instrument Transformer Co.
Crossroads Chevrolet Cadillac
Champion Brands LLC
Sedalia Aea Chamber of Commerce
Colton's Steak House & Grill
Buckley & Buckley
Sedalia Schools #200
Thompson Hills Investment Corporation
Mountain View Chamber of Commerce
Miller Accounting
UPS Store
Credit Bureau of Howell County
Current River In Home
Southeast Health Center of Ripley County
E&S Pharmacy Inc
The Prospect-News
Doniphan-Ripley County Library
Snappy Tomato
Rocky River Campgrounds
Current River Inn
Days Inn
Bob's Small Engine Repair LLC
Super Town and Country
River Valley In Home Services
Caseys Pizza of Doniphan
Jefferson Regional Medical Center


(Mercy)

Midwest Regional Bank
Office of Job Training
Programs/Jefferson/Franklin Counties


Inc.

Downtown Antiques
Marcum Landscaping Stones
Marcum Hauling
Pettis County
South Central Workforce Investment Board
The Track Family Fun Parks
Ozark Small Business Incubator
Billy Sexton Auctioneers
CKW ENT LLC/S. Central Regional Planning
Howell County
Willow Springs Auto Parts
Collins Farms
Norman Orr Office Supply
Ripley County Caring community


Partnership

Davis True Value
McLarney Manor SNF
County of Franklin
Henniges Automotive
St. Clair Chamber of Commerce
South Central Missouri Community Action


Agency

Continental Pump Co.
Jefferson-Franklin Community Action
Warrenton Steel
Mickey's Chiropractic
Washington County Industrial Development


Authority

West Vue Inc.
Doniphan Flowers & Gifts
24/7 Mini Mart
Task Force Enterprises
Quick Connection
B & C Affordable Energy Systems
SEMO Risk Management
Plaza Standard
Custom Insurance Services Inc.
Ameren
Wade's Auto Sales
On My Own Inc.
Ameren
Parkland Health Center
Division 7 Inc.
Washington County - Clerk
Scroll Compressor's LLC
City of Potosi
Kent Nutrition Group
Henry County Commission
Henry County Health Center
Diamond Media
Four Seasons In Home Services LLC
Remax Truman Lake
Two Men and a Truck
Henry M. Adkins & Son Inc.
Resolution Reuse LLC.
All-Star Moving
Carthage R-9 School District
Atwork Fairway Personnel Services
City of Bolivar
Coreslab Structures Inc.
Unico Bank
Super 8
SomethingCool.com LLC
Belgrade State Bank
Washington Colunty Community Partnership
Sayers Brook Bison Ranch
Belgrade State Bank
Franklin Mortgage Company
Saltfork YMCA
Marshall Public Library
KMMO Radio
American Home Care
City of Marshall
John Fitzgibbon Memorial Hospital
Stone Hedge Golf Club
Central Crop Insurance
Enduro Binders Inc.
Aviation Fabricators
Jim Falk Motors
Jim Raysik Inc.
Pizza Glen
Agriservices of Brunkswick LLC
Chariton County
Esselte Corporation
Frick's Quality Meats
Innovative Machine and Tool Inc.
Yelton Inns LLCII DBA Comfort Inn
Trophy Run Resorts
Trophy Run Resorts
Hometown Pharmacy
Battery Outfitters
Marshall LIfe Style Clinic
Wood & Huston Bank
Great Mines Health Center
Manpower
Washington Area Chamber of Commerce
Sports Boats USA
Advanced Sight Center
Verallia
Hellebusch Tool & Die
Dennis Gill
Compass Health Network
Bob's Automotive
Granby House
Henry County Sheriff's Office
Taylor Packaging
City of Washington
St. James Winery
Mohawk Electric LLC
Neosho School District
Sedalia Machine Works
Warren County
Mexico Plastic
Graceland Early Chilhood Development


Center

Christian County Commission
Henry County LIbrary
Farm Bureau Insurance
Wireco Worldgroup
Workforce Investment Board West Central


Missouri

Tyson Foods
Oaks Home Inspection
Hillsboro Title Company
Creative Expression Learning Center
Haake Manufacturing Company
Jefferson County Community Partnership
LaGesse Products LLC
Ace Manufacturing & Parts/Co/Rockwell


Industries

Meramec Group Inc.
CMH Citizens Memorial Hospital
MMI LLC
StarResource L.L.C.
Jasper R-5 School District
City of Clinton
Govero Land Services Inc.
Springfield Trailer Inc.
Marceline R-V Schools
SWMOHomes.com
Russell Cellular
Stouffer Communications
First Community Bank
Four States Dental Care
Festus Manor
Lightning Delievery
DeVoy-Baker Insurance
Eagle Picher Technologies LLC
Polar Opposites Inc
Pony Bird Inc
P & J Taxi
Curwood-Division of Bemis
East Newton R-V1 School District
New York LIfe
Stouffer Communications
Briley's Custom Finsih Carpentry
Associated Machinist INC.
Metalcraft Enterprises
Four Seasons In Home Services
IMKO Workforce Solutions
Neosho Freeman Family YMC
Missourian Publishing Co.
Stork Fabricators Inc.
Citizens Bank
Cell Phone Medics
White River Valley Electric Coop
Whitney-Harrison Insurance INC
Lockwood R-I School District
Budget Lodging
Jim's Heating and Cooling
Hochschild Bloom & Company LLP
Wiemann & Pues Insurance Agency
The Chest
Radio Comm Company
BFA Inc.
Homeyer Precision Manufacturing company
Boulevard Bank
Colton's Steakhouse & Grill
LA Metals LLC
Citizens Bank of Rogersville
Midwest Metalcraft
Mid America Ice
Mid-American Hearing Center
3V Corporation
Citizens Bank of Rogersville
Mercy Hospital-Washington and Mercy


Clinic

Gregg Smith Ford
Wilder RV
Southern Missouri Judicial Services LLC
Washington Metal Fabricators
KD Machine and Tool Inc.
Bo-Co Electric
Wunderlich Surveying & Engineering Inc.
James G. Mace DDS PC
Graphic Packaging International Inc.
Franklin County Area United Way
J & W Cycles
Downtown Washington
Purschke Oil & Tire Co.
Siesco Valley Screw Products
Shure Manufacturing Corp.
Ziglin Signs
Employee Staffing Group
St Francois County
KREI KJFF KTJJ Radio Stations
Monett R-1 School District
Clemco Industries
Kirksville Area Chamber of Commerce
T & W Services Inc.
New Haven Care Center
T & C Stainless Inc.
Community National Bank
Farmers Grain Express Inc.
City of Forsyth Missouri
Meramac Specialty Company
Almond & Brady
Dr. Gary C. Kitto & Associates LLC
Waterloo Industries
Vocational Rehabilitation-Sedalia
Aurora R-VII School District
Franklin County Circuit Court
ATRO Engineered Systems.Inc.
City of St. Clair
Rawlings Sporting Goods
SDC Incorporated
Corrosion Technologies Inc
Stuart B. Millner & Associates
Maxion Wheels
Duke Manufacturing Company
Salvation Army-Sedalia
Union R-XI School District
US Bank- Kirsville
Northeast Region Medical Center
Brunswick R-II Schools
RTI Tradco
KE2 Therm Solutions Inc
La Z Boy MIdwest
Onin Staffing
DeLong's Inc.
Pettis County Community Partnership
Ragar Banners/Art & Graphics
Farmers & Merchants Bank
Hickinbotham Real Estate Inc.
Servpro of Franklin county
C & S Tool & Die LLC
Four Rivers Career Center
Lederle Machine Company
LMI Aerospace
Salisbury R-IV School District
Brunswick Nursing Home
City of Brunswick
Sherry's Home Cookin'
Brunswick Distributing
Hillermann Nursery & Florist
D & H Trucking
Unnerstall Oil Company
Purcell Tire & Service Centers
Cape Girardeau Chamber of Commerce
Union Area Chamber of Comemrce
Linn County Area Career and Technical


Center

Connell Insurance Inc.
City of Moberly
Marketing Management Group
WIS International
Cooper County
Good Radio
L & J Development Inc.
Azalea Buffet & Grill
Regional Missouri Bank
Shelter Insurance
Keytesville High School
ProPrint Digital
North Kansas City Business Council
Express Employment Professionals
Kate Kern Agency LLC - American Family
Innovative Networks
Kingston K-12 School District
Potosi R-3 School District
Potosi Chamber
Randolph County
Happy Apples
SOTO Property Solutions
Special Delivery Cloth Diaper Service


LLC

Yelton Inn's LLC-DBS Comfort Inn
Waste Corporation
Branson Bank
Connell Insurance
Caldwell Lawn Care Inc.
Caldwell Outdoor Equipment
Arrowhead Building Supply
Bilingual US Inc
Thomas Hill Public Water Supply # 1
City of Jackson (City Hall)
HAVCO
Cantwell Smith and Trokey LLP
MACC/Kirksville
Complete Family Medicine
Masterchem Industries
Wegmann Law Firm
Festus R-V1 School District
Bank of Bloomsdale
Starboard Marinas Inc.
JACKSON AREA CHAMBER OF COMMERCE
Honeywell
Unnerstall and Unnerstall CPA PC
Hollister R-V School District
City of Crystal City
CMCA
Renick R-V School District
Heritage Fabrication
Pettis County Sheriff's Office
Northwestern R-I School
Iman Auction Company/Real Estate
Rickett's Farm Service Inc.
Ray-Carroll County Grain Growers
Cooper County Memorial Hospital
Maritz Research
Pettis County Health Center
Brodersen State Farm
W-K Chevrolet
Muddy Creek Easgle Shop
Winchester Meadows-Independent LIving of


Sedalia

Billy Beard Electric
City of Brookfield
Bluebird Gardens Quilts and Gifts
InSite Support Services Inc.
Red Cross Pharmacy Inc.
County of Monroe
Patty Cakes
Stanbury Uniforms Inc.
Monroe County Ambulance District
C & R Transmission
Moberly Inn & Suites
AG Coop Services Inc.
A. T. Still University of Health


Sciences

First State Community Bank
Preferred Family Healthcare
The Marshall Democrat-News
Boonville Daily News
City of Pilot Grove
Alternative Opportunities
Sumpter & Son Pallet Company
Koechner Mfg. Co. Inc
Citizens Community Bank
Hartzell Hardwoods
Sam Johnson's Furniture and Appliance


Inc

Kelly's Furniture
Hollister Incorporated
Ameren Missouri
A & E
MCS Office Equipment
Riverside Pediatrics
Adair County
Monroe County Public Water & Sewer


District #2

Northeast MIssouri Workforce Investment


Board

Wilson Toellner & Associates LLC
Farmington Regional Chamber of Commerce
L.I.F.E. Inc. Center for Independent


Living

Arcpoint Labs of Jackson
American Family Insurance
County of Jefferson
Koppeis Heating & Cooling
Component Force LLC
Chouteau Fabricating
Farmers Insurance
Wilson Trailer Company
Moberly Motors
Moberly Public Schools
Bank of Cairo & Moberly
Hampshsire Pet Products
Jefferson County 9-1-1 Dispatch
Wellness Chiropractic Center P.C.
State Farm Insurance
Cummiskey Strategic Communications
Independent Stave Company
City of LaPlata
Monett Chamber of Commerce
Rustic Motel
Jenks/Long Insurance Inc.
Realty Executives Ferrell Associates
City of NIxa
Ozark Chamber of Commerce
Westran R-I School District
Mid Missouri Credit Union
City of Rolla
Major Custom Cable
RapcoHorizon Company
City of Ozark Planning & Development
Grimshaw Kaser & Seipel CPAs LLC
Baldwin Insurance
KCB Bank
City of Cape Girardeau
Randolph County Abulance District
Moberly Area Community College
Vest Fiber LLC
Moberly Monitor Index News
Marshall Public Schools
Opaa Food Management
Linn State Technical College
American Air Filter
Gregory B. Kivett Jr. D.D.S.
Bothwell Regional Health Center
American Faimily Insurance
Beard's
24 HR Signs
Chariton Valley Assocaition
Felice & Sons Enterprises LLC
Grossnickle Insurance
Krueger Enterprises Inc.
Law Enforcement & Security Solutions
James Garrett Law Office
McCartney's Custom Auto Body
Calbert's Hydraulic Service Company
City of Keytesville
The Quality Coach
Thomas Holdmeier Agency Inc.
Association of Missouri Electric


Cooperatives Inc.

Better Homes & Gardens Southwest
Brakes N More
AgPro Insurance Agency
University of Missouri Extension
Heartland Pet Foods
Play Power
MariCorp US
Columbia Public Schools
St. Francois County Community


Partnership

Jefferson County Library
Frederick W. Hill -Architect
Harness Law Office LLC
Jane B. Geiler Attorney at Law
Tri City Heating and Cooling
Park Hills Job Center
Ozark RVI Schools
City of Ozark-Public Works
City of Ozark Parks & Recreation
Pathways Comunnity Health
Slater School District
Swift Carriers
Community Banks of Marshall
SAAFhouse
Maries County R-II School District
American Realty and Development
Quaker Window
Ozark Body Works
Fall Creek Tire and Auto
Christian County Headline News
Togerson Design Partners LLC
Dogwood Printing Inc.
The Home Gardners
Rolla 31 School District
First Missouri State Bank of Cape County
Ford Groves
Hendrickson Business Advisors LLC
Gallery Salon and Spa
Lyne Plasics LLC
Signature Packaging and Paper LLC
Exit Realty-Thomas Meyer Associates
City of Mount Vernon
Bratcher's Market
Telecommunications Development and


Construction

Broyles Transfer & Storage
Elsevier Inc
Good Earth Tools
Osage Colunty R-2 School District
Osage County R-III School District
Osage County R-1 School District
Powerhouse Community Development Corp.
Powerhouse Ministries
UTI Integrated Logistics
Bryan University
Americold
Shelter Insurance Company
BOLD Marketing
Patrick Furniture
America's Mattress of Cape Girardeau
Bi-State Oil Company
Heartland Wholesale Distributing
LeBounce LLC
Northwestern Mutual
Brown's Shoe Fit
Orscheln Property Management LLC
World Wide Recycling Equipment Sales
Brewer Science
RM COCO
Jefferson City Coca-Cola Bottling


Company

Mid America Rehab
Element 74
Cape Cars
First State Community Bank
Mers Goodwill
Schaefer's Electrical Enclosures
Robinson Construction Company
Express Employment Professionals
Cape Girardeau Area Chamber of Commerce
Dave Griggs' Flooring America
Job Point
Columbia Daily Tribune/Tribune


Publishing Company

Alliance Bank
Center for Human Services
Center for Human Services
Mid-State Seeds LLC
Trans Central Suppliers Inc.
Learning Opportunities/Quality Works,


Inc.

Learning Opportunities/Quality Works


Inc.

Old Town Cape Inc.
Cape Girardeau CTC
Bug Zero
Baer & Edington LLC
Cape Girardeau Convention and Visitors


Bureau - VisitCape

Missouri Veterans Commission
Hospice of Northeast Missouri
The Home Depot
JC Penney
Kelly Services
Kirksville Regional Center
Century 21 Whitney Agency Inc.
Tri-State Water Power & Air
Monroe City Ambulance District
Route 66 CDL Appreniceship Inc.
Day Transfer Co.
Genesis Transportation Co Inc
Pepsi MIdAmerica
Adair Co. R-1
Adair Co. R-11
Brownfield Oil Company
Moberly Radiology & Imaging
West Park Mall
Coad Toyota
Coad Chevrolet
Red Cross Pharmacy
Ashford Agency Inc.
Diehm's Tire Service Inc.
Exchange Bank of Missouri
Knothedz Bar & Grill
Riggins R. Co. LLC
The Vox Box
Westport Estates
Dutch Enterprises Inc.
Elite Travel
Gene's Tire & Service Center
Leggett & Platt Inc Branch 6016
Truman State University
City of Waynesville
Discovery Playhouse
Williamson Catering LLC
24Seven Call Center
Vitality Clinic
Orange Monkey
Chateau Girardeau
Kohlfeld Dist. Inc.
Timmy's Team
Clean
Bank Midwest
Thomas Motors
Bolivar R-1 Schools
Ozark Technical Community College
Liberty TamboApartments
Hunter Contracting and Maintenance
Knothedz Grill
Kohlfeld Beverage Company
Halbert Inc.
Cape Girardeau Area MAGNET
GlennView Strategies LLC
RJ Stgephens LLC
RJ Stephens LLC
Realty Executives of Cape County
Food Giant #73
Ashley Furniture Homestores
PC Wellness Centers
Ollis & Company
SERVPRO of Cape Girardeau & Scott Co.
Merry Maids
Express Employment Proffesionals
Ole Hickory Pits
JobFinders Employment Services Co.
Commerce Bank
Columbia Construction
RBX Inc.
Metro Business College
Columbia Chamber of Commerce
GAMM Incorporated
State Farm Insurance
Rod Sampson Agency LIC-American Family
IMKO Workforce Solutions
Hillyard Industries Inc.
MERIL
Stephen D. Lorenz Agency American Family
Al J. Mueller Construction Company
Don Tolly Insurance Agency Inc
St. Joseph Family YMCA
BioPharma Services USA Inc
Byndom Stanton and Associates LLC
Southern Boone Economic Development


Council

Smokin Brothers
Metro Business College-Rolla
Becking Clinic
AGC-ALFERMANN GRAY & CO CPA'S LLC.
Heart of Missouri United Way
John Mark Photography
Hutcheson Ford Sales Inc.
TNT Fitness
Trust Company of the Ozarks
Jenkins CPA LLC
Christian County Planning & Development


Department

Christian County Assessor
Christian County Recorders Office
Advanced Pest Control Systems Inc.
Lemons Coin Machines Inc
Taney County Ambulance District
L & J Plumbing Supply
Creative Data Systems Inc
Moresource Inc.
Pet Warehouse
Petsway
John Rector Motors Inc.
Hutson's Fine Furniture
Robinson Construction
Linn State Technical College
LeGrand Brothers Transmissions
Roth Restaurant
Green Sky Cleaning Supply
Honey Baked Ham Cafe and Company
Erlbacher Gear and Machine Works Inc
Cape Color World Inc.
Comfort Keepers At Home Help
Communication for Research
HardenCumminsMoss & Miller LLC
Petsway, Inc.
Marshall Chamber of Commerce
Modern Woodmen of America
First State Community Bank
Kirksville R III Schools
DeCota Electrical Supply
The Rite Group
Aito Tire & Parts
Mid-South Steel Products Inc.
Southeast Missourian
Concord Printing Services
Bella Italia
SMC Electric Supply
Mid-Missouri Regional Planning


Commission

River City Biologicals
Beef O'Bradys
Edgewater Glass Company
Coast to Coast Signs
Pecans and More LLC
COLUMBIA SAFETY
A & K Cooperage
Lucas-Smith Chrysler Center
Rust Media
Capaha Bank
Rust Communications
HD Media Systems
Kenco Enterprises Inc.
Leet EyeCare
Mac Con Company
Meyer Supply Company
Heise Heating and Cooling Inc.
Jim Fox
KFVS12
Vision Care Associates LLC
Columbia Housing Authority
Ascend Business Strategies
Lazy L Safari Park LLC
CMCA
GAMM Inc
Morris Converting LLC
Missouri Community College Association
Cape Public Schools
The Villas
City of Centralia
Hirsch Feed and Farm Supply Inc.
Green's Furniture
Auto Zone- West Plains
G & W Foods
Bradford Pharmacy
West Plains Dairy Queen
Meeks Busiling Center-West Plains
Brad Guffey Motors
Cape Girardeau Surgical Clinic
Cape Girardeau Doctors' Park
Holt Medical Practice Solutions
Cape Medical Billing
Heartland Foundation
Penmac Staffing
Hibbett Sports
Edgeller & Harper Farm Equipment Inc.
Slater Chamber of Commerce
Insurance and Benefits Group
Chariton Tire LLC
C&S Business Services Inc.
VERSA-TECH INC
Jay Henges Enterprises
Square Corner
Central Missouri Training Center
Ozark Machinery Company
Donahue REoofing
Quality Floors
Hibby's Sports Grille
Cawvey''s Electric Motor Service
Fusion Technologies
All Points Recycling LLC
West Plains Door & Building Supply
Pruett Home Improvement Inc.
HB's Boot Corral
West Plains Discount Center
Show Me Medical Equipment
Brook Haven Healthcare
Brickhouse bar and grill
Tony's Tire Service
Cleea's at Home Market
Dan' Auto Service
West Plains Pawn & Fine Jewlrey
West Plains Winnelson Supply
Stuff 4 Trucks LLC
Lynch Equiipment Co. LLC
Earl's Dodge Chrysler Jeep
Butler Heating and Air
Current Inc.
Ozark Log Home Supply
Brotherton Propane Inc.
Schwegman Office Supply
Columbia Insurance Group
Legends Bank
Legends Bank
Buchanan County
Legends Bank Rolla Branch
Brown Vet Clinic
Enterprise Development Corporation
Plaza Commercial Realty
Manor Roofing and Restoration
Randstad Staffing
The Bank of Missouri
Century Link
First Chance for Children
Kevin Komes MD
RE/MAX Boone Realty
Labor Ready
Central Mo Sub Contracting
Fast Signs
Columbia EDP
StraightUp Solar
Rescare Home Care
Metaltek International
Production Castings
Midwest Computech Inc.
RTD Group
McCarthy Toyota of Sedalia
News Tribune
Altec Industries
Pittsburgh Corning Corporation
Lincoln R-II School
Ditzfeld Transfer
MFA Oil
Express Employment Professionals
KFMO/KDBB RADIO
Sam Scism Ford Lincoln
Krekeler Jewelers
Hastings' Unlimited
Farmington Animal Hospital
Emma's
Willette Home Furnishings and Appliances
Central R-III School District
Innovative Warehousing & Dist. Inc
Barton Insurance Services
Farmington Sports and Rehab Center
The Baptist Home
Citizen's Chiropractic Center
Farmington Educational Foundation
True Media
Midwest Health Group
A1 Home Care
Innovation Warehousing & Distributing


Inc.

First State Financial Management
CRAFTWELL & DUNNRIGHT INC.
Farm Equipment Sales Inc
Data Dash Inc
BJC Behavioral Health
Taylor Engineering LLC
Young Faith in Christ
Tom R. Burcham LLC
Gentiva Hospice
New Era Bank
C. Z. Boyer & Son Inc.
Timothy M. O'Bryan DDS LLC
JHI
Not Just Comix
New Heights Church
LINN COUNTY
St. Francois County Soil & Water


Conservation District

Stephanie M. Belser Attorney at Law
Hafner Financial Services PC
Pasta House Company
Better Bodies Fitness Center
Show-Me Rent-to-Own Inc
High 5 Communications
Alpla Inc.
City of Farmington
St. Francois County Ambulance District
St. Francois County Industrial


Development Authority

Jam Marketing Enterprises
Gordon Building Center
Pioneer Skilled Nursing by Americare
Kore Salon LLC
Miller's Professional Imaging
National Academy of Beauty Arts
MID-CITY LUMBER CO. LTD.
Colonial Printing Inc.
Central R-3 High School
Steven's Tree Service
Coldwell Banker Hulsey Real Estate
Cole Camp R-I schools
In-Sight Partners
Primary Contracting
The Callaway Bank
Eyecare Professionals Inc.
Crocker R-ll School District
Bailey Chevy
Lakeland Pharmacy #7
Ozark Cafe
All Pet and Equine Supply
Circle C Western Store
City of Desloge
Missouri Innovation Center Inc.
World Finance Corp.
Pathways Community Health
West St. Francois County R-IV
Aegis USA Inc.
Bismarck R-V School District
Centene Corporation
Parkland Health Mart Pharmacy
Hansen's Tree Service
Missouri Valley College
Christian Church Emergency Services
Sound of Freedom
Buckingham Smoke House
Farr Family Chiropractic
Xtreme Exteriors
Pershing Health System
GREDELL Engineering Resources Inc.
City of Bonne Terre
Brown Printing Inc.
Brown Printing Signs & Banners LLC
UniTec Career Center
Audiology & Hearing Center of Farmington
Farmington R-7 School District
Holiday Inn Executive Center
Smith Motor
University of MIssouri Extention
Tanger Outlets Branson
Sight & Sound Theatres Branson
North St. Francois Co. R-I School Dist
Taco Bell
Steelville Manufacturing
Missouri State High School Activities


Association

Lead Belt Materials Co. Inc.
Base Rock Minerals
Habitat for Humanity of St. Francois


County

Home Builders Association of Central


Missouri

Crossland Construction Company Inc.
Scholastic Inc
FlyBranson Travel LLC
Branson JetCenter LLC
ITEC Attractions
Jilly's Cafe and Steakhouse
Massage & Skin Works
Weems Insurance Agency
City of Tipton
Huber & Associates Inc.
Moniteau County
King Appliance Co.
Next Step for Life
Plummer's Hardware
Huber & Associates
Louie's Drive In
Unilever
Independent Truck Tank LLC
City of Lebanon
The Callaway Bank
Westmount Dental Arts
Wallis Companies-On the Run Mobil
Gold Mountain communications
United Way of St. Francois County
Hometown Sports
Christian County Health Department
Industrial Wood Products
Hardscapes And More LLC
Wisdom Works Inc/Buck Stove and Spa
Love INC of Columbia MO
Western Wire Products Company
Missouri Enterprise
US Foods
US Bank
Mo-Sci Corporation
Investment Realty inc.
Orscheln Property Management LLC
Phelps County
Boone County Government
Phelps County Bank
Bill's Photography
Fireshide-Arnoild Store & Fireplace
Versa Tags Inc.
Great Circle Boys & Girls Town
Missouri S & T-Small Business and Tech


Development

Keystone Building and Design LLC
Ebenezer Fire Protection District
Parks & Jones Attorneys at aw
Nancy Baca State Farm
Midway Enterprises Inc.
Steve Bowles Farmers Insurance
Central Federal Savings and Loan
Wellness Colunseling and Mediation


Services

Ralph Sippel State Farm Insusrance
Weiland Insurance Group LLC
Stacey Law Firm
Firstlight Home Care
Economic Development Corporation of


Jefferson Countyy

Regional Dermatology LLC
Grellner Sales & Service Inc.
Total Highspeed Internet Solutions
E & M Management
One Power Staffing
Habitat For Humanity
Thistle, Inc.
Clarcor Industrial Air
Lola's Pastries & Eatery
Fanning Outpost LLC
Fanning Feed Store
Kluhsman Racing components
East MIssouri Action Agency Inc.
Martin Jetco Heating and AC
Tina Koenen Graphic Design
Jefferson County Port Authrity
Feed My People
JP Promotional
PRO Rehab
Jefferson County Juvenile Office
City of Willard
Mr. Green Gene's
DTZ
ELKS LODGE 2372
Arnold Career Center
Custom Powder Systems
Poor Boy Tree Service Inc.
Northern Tool & Equipment
ABM Janitorial Services
Festus Airport Services
Jeff/Frank MERS Goodwill
Air Host Ozark
Compi Distributors Inc.
Black Dawn Armory & Range
Cell Pak
Buzzi Unicem USA
Reuther Ford Inc
Workforce Development Board of Southeast


Missouri

City of Fulton
Eagle Bank and Trrust Company of


Missouri

Hope Animal Hospital
Mercy Clinic
Grand River Sales LLC
B & I Tire Co. Inc.
B & I Tire Co. Inc.
HMI Fireplace Shop
Aramark Uniform Services
Med James
Tank Component Industries Inc.
Jordan Trombetta
Branson Vacation and Trravel
Ozark Prosthetics and Orthotics
Ozark Prothetics and Orthotics
One Power Staffing
Monarch
Dan Althoff Trucking Inc.
Houska's Ace Hardware
RNA Worlwide LL
Paul Jones Excvating Inc
Providence Bank
Capital Region Medical Center
National Biodiesel Board
Direct Impaqt
Jefferson City Housing Authority
Jefferson City Public Schools
Midwest Block & Brick
Central Mo. Professional Services Inc
Capital City Area Council for Special


Services dba: Special Learning Center

Custom Screen Printing of Jefferson City
Spyder Technologies Inc.
AAQ Drug Screening
Pure Choice Water Solutions
Zesto Drive In South
Leuckel Insurance Group LLC
Medical Business Office Inc.
The Architects Alliance Inc.
Oak Tree Villas
Missouri Association of Nursing Home


Administrators

Dick Otke Construction Company
Missouri Baptist Convention
Nspire Nutrition
Jefferson City Area YMCA
SIRCAL Contracting Inc.
WAVCO Construction
Remax Jefferson City
Madison's Cafe Inc.
Studio 1 Salon LLC
Missouri State Chiropractors Association
T-Cals Prints
Human Design Marketing and Technology
New Horizons Community Support Services


Inc.

Nicklas Financial
Cole County Residential Services Inc
CMCA
Domenico's Restaurant & Catering
Ste. Genevieve County Abstract Company


Inc.

Cutting Remarks LLC
Chillicothe Bootery
Sonoco Plastics
Community Treatment, Inc. (COMTREA)
Arnold Animal Hospital
Garcon Construction
Sentinel Emergency Solutions
Joachim Plattin Ambulance Service
City of Herculaneum
Autumn Ridge
Frankie Gianino's
Gannons
Imperial Animal Hospital
Jefferson County Lumber
Terrazza Grill
Representative McCaherty
Catch a Wave
O'Neal Tool & Machine Coi. Inc.
Johner Contracting
Acid Piping Technology Inc.
Powertrain Industries
Rise and Shine Learning Center
Cooperative Home Care
Kirbyville R-VI School District
North Central MIssouri College
First State Community Bank
The Alternative Board of Central


Missouri

Sam Melvin Painting Company
Boyce Inddusries Inc.
Journal Broadcast Group
Moniteau Colunty R-I Schools
Crossroads Designs
Hazel's Flower & Gift Shop
Vaughn's Dirt Work
Data Comm Inc.
Brydon Swearengen & England P.C.
Plumb Rite Plumbing
Appliance Tech Services
Greek Corner Screen Prinnting &


Embroidery

Amp'd Energy
Woody's Automotive Group
Southwest Dealer Services Inc.
Results Radio
Sherrick Orthodontics
Boyce Industries Inc.
B Publishing Group
Ste Genevieve County Health Department
Katy Trail community Health
Limo Land Inc.
TPMB Metals LLC
Superior Products & Welding Supply
Missouri Hospital Association
Mid America Bank & Trust Co
Cush corp
PulaskiCounty Growth Alliance
City of Saint Robert
Waynesville-Saint Robert Chamber of


Commerce

Community Mental Health Consultants
Archer-Elgin Engineering Surveying and


Architecture

Fort Wood Hotels
City of Crocker
Quality Inn & Suites North
Johnson Physical Therapy
Rich Kramer Construction Inc.
Servpro of Jefferson City
KNEM/KNMO Radio
Trenton R-IX Schools
Rapid Removal
City of Trenton
Trenton Municipal Utilities
Alternative Community Training
Cardinal Pallets
Pulaski County Tourism Bureau & Visitors


Center

Village of Kirbyville
Village of Taneyville
American Family John Hagey Agency
Taney County Partnership
Sears Hometown Store #3382
Ste. Genevieve County Community Center
Contemporary Engineering Designs Inc.
Ste. Genevieve Media LLC
Charles Doyle Psychologist LLC
A & K True Value
Ste. Genevieve Industries
Lucent Window & Door Co.LLC
BKD LLP
Taney County MU Extension
Widwood Ranch Development
Ozarks Technical Community College Table


Rock Campus

Mississippi Lime Company
Maples Properties of Branson LLC
Nevada R-V School District
Empire District Electric
GFI Digital Inc.
Crawford County Missouri
Peoples Bank of Cuba
Peoples Financial Services
Erik Lowes Enterprises
Con-way Truckload
Westwind CDL Training Center
Paramount Apparel
Joplin Regional Prosperity Initiative
Jimmy John's
Sake Japanese Bistro & Bar
IMEC
Kaleidoscope Videoconferencing
Forest Park Apartments
Skills Unlimited Inc.
Vernon County Senior Center
Nevada Auto Mall Inc.
Floors and More Outlet Inc.
Wiese SA
Crowder College Nevada
Insurance Physicals of Southwest MO
GKN Aerospace
Uniforms PRN
ConAgra Foods
Neosho National Fish Hatchery
Ste. Genevieve County Memorial Hospital
Neosho Concrete Products
Heim Young & Associates Inc.
All Towne Suites
Citizens Electric Corporation
K&S Wire Products
Ozark Business Systems
City of Neosho
CJR Red Carpet Realtors
Flower Box Development LLC
Neosho Area Business&IND foundationINC
Caveners
Electro-Core Inc.
Wilkinson Pharmacy Inc.
Boonslick Regional Planning Commission
Platinum Peaks Travel LLC
Bright Minds Learning Academy
Macadoodles
Henry Kraft Inc.
Max Motors
GCI-Green Clean Institute
Ernsbarger Heating and Cooling Inc.
Platinum Aerostructure
MasterTech Plumbing Heating and Cooling
Alpha Tots Learning Center
United Way of Southeast Missouri
American Precision Die Casting
Gasconade County Counseling Service Inc
Hermann Area District Hospital
Ste. Genevieve R-II School District
Ultraflo Corporation
Missouri Employers Mutual
Smith & Turley
Magna-Tel Inc.
Jefferson R7 School District
Allied Paint Company
John Fabick Tractor Company
Mutual of Omaha Companies
Printers Faxes & More
Standley Batch Systems Inc.
Crawford Electric Cooperative
TalentForce
Callaway County
Imko Workforce Solutions
Broadway Prescription Shop
Newton County
Wheeler Excavation LLC
American Family Insurance
C-V Glass
Insurance Benefits Consultants LLC
Larry Neff Mang. & Dev. INC.
Neosho DMV License Office
Clark Funeral Home
Comunity Bank & Trust
Missouri Walnut LLC
Penmac Staffing Services
Neosho Box & Wood
Tim Mitchell Medical
Pro-Lube Maintenance Center
Southwest Missouri Bank
Hometown Bank
Neosho City-County Library
New-Mac CASA
Legacy Consulting Group LLC
GNA Tech Solutions
Cascades Plastics
Tiger Tots Child Development Center
Habitat for Humanity-Cape Area
Big Brothers Big Sisters
CertainTeed Corporation
MACO Creations
Westco
Saline County
MO-KAN Regional Council
Cape Polymers Inc.
McNerney Management Group Inc.
Bus N Truck Accessories LLC
MRV Banks
Southeast Missouri Regional Planning


Commission

Capetown Assisted & Independent Living
First Serve LLC
Technology and Networking
MEDIACOM
Help At Home Inc
Compass Health
Lightning Ammo
Coose Trailer Mfg. Inc.
Shear Innovations
Truman Healthcare & Rehabilitation


Center

Ambiance
Lenoir Woods
Manpower
Southeast Missouri Regional Port


Authority

Overhead Door Co. of S.E.MO
Charlotte Wrestler
Prime Meridian LLC
Record Harvest Ext. Inc.
Sam's Health Mart Pharmacy
Ft Wood Property Rental AuthorityLLC
Century 21 Prestige
New Generation Realty
ZZ Shop
Able Manufacturing & Assembly LLC.
Anderson Car and Tractor Corp
Dairy Queen
Fireplace Shoppe
City of Wright City
East Central College
Valley of the Moon Poults Inc.
McDonald County Chamber of Commerce
Branson Family Dentistry
Warren County Pest Control
Survant Heating & AC
Sharper Image
Radiiophone Engineeting INC.
Lockwood Chamber of Commerce
City of Lockwood
Die Tech Machine
Rivertown Windows
Sirros
Stay n Play
BERLENER PHARMACY
Precision Water & Power Sports
On Media Ad Sales
Classic Travel
Towner Communications Systems
International Blends
Advanced Lighting Services
Ameren Missouri
Faith Focused Counseling
SoutheastHEALTH
Hampshire Pet Products
Heggemann Inc.
Wright City Schools
Gastorf Chevrolet
Bennett Incorporated
Queen City Roofing & Construction Co.
Lamartis
The Med Station
CY6 Designs
Blue Top Quilt Shop
Blue Top Inn & Sweets
Denny's
Corner Stone Insurance Agency
Cornerstone Bank
Alternative Opportunities INC.
Alternative OpportunitiesINC.
Alternative OpportunitesINC.
BW Freeman
Chris Smith Agency - American Family


Insurance

Osage County Commission
TEC Inc
Workforce Investment Board of SE MO
Chap Arnold Insurance
Larson Collision Center
Southwest Baptist University
Salem United Methodist church
Council for a Healthy Dent County
Dent County Health Center
Cornerstone Family Chiropractic Center
Woodland Manor
Icing
Maurices
Claire's
First Midwest Bank of Dexter
City of Mexico
Watsons Inc.
ServiceMaster PCS
Kennett MO Board of Public Works
Vandivort Drug
Cape Girardeau County
Tractors BBQ & Grill
McFadden Land & Title
Adair County SB40 Developmental


Disability Board

The Ovid Bell Press Inc.
Higbee R-VIII School District
GW VanKeppel
Town and Country Bank
Bank of Salem
Salem R-80 School District
Salem Publishing Company
Salem Memorial District Hospital
Progressive Ozark Bank
Crossroads Inn & Suites
Holcomb R-III School District
Bank of Brookfield-Purdin N.A.
CTA
DKI Inc.
Toons Inc DBA WrongDaddy
Midwest Bank
Corey R. Eagen CPA LLC
SEMO Regional Planning Commission
Dent County
D-Books Publishing
Magnolia Antiques
CUPP CHEVROLET INC
UMB Bank n.a.
Campbell R-II School District
Stangs Travel Center
Subway
Mazzios Pizza
Standard Transportation Services
SENATH STATE BANK
Malden R-I School District
Huber Accounting & Income Tax Services
Crafton Rental Company
Legacy Hospice Inc
Southern Missouri Truck Driving School
Rod Cagle Enterprise
4th Street Bowl
Linn County Health Dept
Maries R-1 Schools
Heady Bar-B-Que Co.
Baker Welman Brown Insurance/Financial
Parker Hannifin
Lighthouse Child & Family Development


Center

Vatterott College
Coldwell Banker Townsend REal Estate LLC
City of Hermann
Maco Management
Baymont Inn & Suites
The Alliance of Southwest Missouri
Citizens Bank of Newburg
Rebuild Joplin
Black Gold Farms
waynesville license office
Candlewood Suites of Jefferson City
Roam Concrete Construction
Rule Concrete Construction
Ryan S. Cook CPA LLC
Dunklin County Transit Service Inc.
Arch Enterprises
Kiirksville Super 8
Mondi Jackson
McDonalds
D&D Sexton INC
Polston Contruction
Preferred Bank
Best Western Brookfield
Ameren Missouri
Catherines
Integrity Home Care
Sunrise Communications
Kaysinger Basin RPC
Peoplelink Staffing
Family Medical Center of Lamar
Brian Grannemann Services Inc.
Moore Fans LLC
City of Marceline
Citizens Mortgage
Just Becasue
Waynesville Gun & Pawn
Cellar 66`
Ozark Ordnance LLC
Southeast Missouri Regional Port
The Bank of Missouri
RIVER BLUFF INDUSTRIES INC
B & M LAWNCARE LLC
City of Montrose
City of Urich
Quinn Lumber
Ring Container
ServiceMaster Professional Cleaning
Apex Plastics
Atnip Enterprises
Noble Finance
JC Penney
Jessica's Clenaing Service LLC
Arvest Bank - Joplin Region
Joplin Floor Designs
ABC Printers INC
Ryan Robuck Insurance
Freedom Bank of Southern Missouri
Cassville R-IV Schools
Chillicothe Ford Lincoln Inc
Amanda Golf LLC d/b/a Cuba Lakes Golf


Course

Crawford County-University of Missouri


Extension

Jim's Motors
Ed Douglas -Certified Financial Planner
Livingston County
Chase
Climb Inc
Penmac Staffing
Herrin Animal Hospital
Total Communications
Sinks Pharmacy
ADZ Trucking Inc.
Legends Bank - Belle
Hutchens Construction Co.
Hutchens Consstruction Co.
Tax Pros and More
St. Louis Carpenters Joint


Apprenticeship Program

Brothers' Bar and Grill LLC
Dunklin County Health Department
Heritage Nursing Center
St. Francis Park Assisted Living
Bootheel Area Independent Living


Services Inc

Daily Dunklin Democrat
Missouri Farm Bureau-Kennett
Ken Mo Agricenter
Southern Bank-Kennett Branch
American Railcar Industries
Brookfield R-III
Kennett Police Department
McDaniel Firestone
Dunklin County Assessor's Office
NHC Healthcare of Kennett L.L.C.
Walmart Super Center
Dunklin Co Library
Kennett #39 School District
Legacy Farm and Lawn
Liberty Park Apartments LLC
Mexico Ara Chamber of Commerce
The Mexico Ledger
Audrain County Commission
Loida Ag Service LLC
First State Community Bank
Bradley Distributing
Telechoice
SARAH JO MORGAN CPA PC
VNA of Southeast Missouri
Studio 119
Eubanks Equipment
Missouri Rural Services Corp.
Raithel Brothers Construction Inc.
Ken Johnson
Red Monkey Foods
Clarke Ltd. Inc. DBA Digital


Transsscripton Services

Regional Pharmacy
Service Vending Company
Griffin Industries
Modern Woodman fo America
Premier Automotive
Hillyard
Don Holt/Keller Williams
Read Kimball LLC
Pathways Community Healthcare
Pathways Community Healthcare
Pathways community Healthcare
Evans Pipe and Steel
Cantrell-Barfnes Printing Inc.
ITG International Travel Group
Friendly Ford
Dollar Tree
Engineered Packaging
Riley Chevrolet Buick GMC Cadillac
Riley Toyota Scion
Boyer Lumber Company
First State Community Bank
Aerocare
Show Me Credit Union
Clark Industries Inc.
Wren Solutions
Williams-Keepers LLC
Williams-Keepers LLC
Business Logistics Inc.
Sensory Effects
YMCA of the Ozarks
Reggie's Akuto Body
JayCee Dental
Unico Bank
Paul F. Villmer DDS Denistry
Unlimited Auto Body INC.
Baker Farm and Hardware
American Elite Realty of Kennett
Creative Design Group
The Lynn and Keen Law Office LLC
H & R Block
Dunklin County University of Missouri


Extension

Century 21 SEMO Realtors Inc.
First State Community Bank
First National Bank
Wheelen RV Center
Workforce Investment Board of SE


Missouri

Bates Creek Veterinary Clinic
Washington County Prosecuting Attorney
RGSG LLC DBA The Store
RGSG LLC The Store II
C. & C. Cartage Inc.
Dalton and MowrerLLP
Robertson & Scherer CPA's
Andrew McDaniel
Edward Jones
Greenhills Planning commission
Pollack Broadcasting Company
Grundy County
Crow Reynolds Shetley McVey & Scherer


LLP

T.R. Baker Insurance Agency Inc.
The Pennell LLC
Snorkel International
Fair Grove Fire Protection District
Dunklin County Prosecuting Attorney's


Office

All J's Automotive & Fleet
Radiophone Engineering
Platinum Service Group Inc.
CC Links
Maco Management
Welk Resort
American Family Insusrance
The Haven
Washington County Circuit Court Clerk
Washinton County Treasurer
Washington Clounty Collector
Washington County Rexcorder of Deeds
Washington County Public Administrator
Harris Pharmacy
Three Rivers College
Smart Business Products
Washington County Sheriff Department
Washington County Memorial Hospital
Brian Hazelrigg State Farm Agent
KXEO Radio Inc.
Innovative TEchnology Services LLC
Sunnyview nursing Home & Apartments
Baker Implement Company
T. Daugherty & Associates LLC
MachMotion
Prevention Consultants of Missouri
A-1 Moving & Storage Inc.
Sunbelt Envivonmental Services
Iguana Roja
Kessinger Diagnostic Centre
Ozark Riverview Manor
Brightstar
Jet's Pizza
J. Howard Fisk Limousines Inc
Branum's Disposal Service LLC
Premier Home Health
Jim Coble Equipment
South Haven Baptist church
Forest Cove North
Jennifer's Cleaning
Abou Ben Adhem Shriners
Excel Temporary Services
Division of Workforce Development
Wallace Management
Dinsdale Realty
Custom Metalcraft
Oak Meadow Country Club
First Community National Bank
Montgomery Rentals LLC
Express Professional Staffing
Bric's Belgian Waffles/Pancake House
Missouri Veterans Home-St. James
Recovery Outreach Services
Brothall Healthcare
Senator Doug Libla
Lowes
Price Cutter
Full Tilt Transport
Communication Solutions LLC
Walgreens
MERS Goodwill
Integrated Airline Services
Transland
Flash Technologies LLC
Manpower
TruGreen
Lazar Spot Inc.
US Security Solutions
Kent Jewelry
Exel
Gamble Printing Inc.
Bob's Tire
Coates Street Comfort House LLC
EFCO Corp.
City of Kennett
Dunklin County Recorder of Deeds
Higgins Pallet Co Inc
SENATH-HORNERSVILLE C-8 SCHOOL DISTRICT
Phoenix Programs Inc.
State of Missouri
Kennett Chamber of Commerce
Unico Bank
Dirt Zero
DeField's Lawn Care
Kelly Greens Apartments
Northside Animal Clinic
John Q. Hammons Hotels & Resorts
SKEETER KELL
KENNETT HOUSING AUTHORITY
Vencino Management
Paramount Communications
Greene Colunty Sherriff's Office
Multi-Craft Contractors
Andereck Evans WidgerJohnson & Lewis


LLC

Republican Times
Enginuity Worldwide LLC
Gold Crest Distributing
M&M Golf Cars/M&M Vehicle Corp.
Melody's Quality Jewelry
Pilcher Jewelry
Mexico Public School District
Sealcoatings INC.
Mexico Heating Co
Century 21 Properties Unlimited
EFI LLC dba Printing & More
Brett Erdel Owings & Tanzey PC
Brookstone Company
Community National Bank
Audrain County Historical Museums
Pearl Motor Company
HHR-LLC
Monett License Office
Cornerstone Pharmacy
Access Family Care Medical & Dental


Clinics

SL Technology Inc.
City of North Kansas City
The Empire District Electric Company
Lawson Bank
Prime Cut
Mace Supermarket
Crowder College
Schreiber Foods Inc.
Pulaski County Sewer District
Maxwell Trailers & Pickup Accessories


Inc

Bens Auto Body Inc
AUFFENBERG MOTOR CO OF MEXICO
MFA
City of Richland
Flexible Staffing
Morningside Center
city of vandalia
Remax Solutions
North Park Village Assisted Living
Miller Tire of Mexico Missouri LLC
Finck Supported Living Services
Christian County Emergency Service
Club Z ! In Home Tutoring
Craft Tech Custom Homes & Remodeling
MEYERS TRUCK SERVICE LLC.
Green Seed Company
Four Seasons Sunrooms Factory Direct
Barnes-Baker Motors
Community Options
Wheaton R-III School District
Data Comm Inc.
Shyla Enterprises
Hartman & Company Inc.
Gallaher Insurance Group
City of Campbell
Sylvan Learning Center
Dunklin County Caring Council
CITY OF MALDEN
The Arc of The Ozarks
Central Missouri Community Action
Foster Heating & Air Conditioning
Bimbo Bakeries
Neal Family Dentistry
Indian Hills-Stonebridge Community
Investors community Bank
Hope Haven Industries
White Oak Gin
Pat Thorne Lumber
The Carr Shoppe
Fastenal
Pro Energy One Power Staffing
Zipco Contracting
Northeast Diesel Service
Personal Touch Carpet
Gourmet Taco Company
Krispy Kreme Doughnuts
Maranatha Village
Fazwest Group
Honda of the Ozarks
LPG
Wright Memorial Hospital
Walmart
Farmer's Electric Cooperative Inc.
Sunoco Plastics
Sewell Agency Inc.
Show-Me Heathing & Cooling
Four Seasons Sunroom Factory Direct
K S Wood Products
Kelly Services
Net Vision Communications
Hydra Clean
DeLaval
Welcome Wagon
Cox Monett Hospital
SQWEAR
Antioch Insurance Agency
Pryor Appraisal Services Inc.
Workforce Investment Board of SE


Missouri

Road Runner Safety Services Inc.
Twin Rivers Regional Medical Center
HoneyBaked Ham of Columbia MO
The Food Bank for Central & Northeast


Missouri

Merle Norman Gift Gallery LLC
Scrapbook Store and More
Green Hills Community Action Agency
Green Hills Animal Nutrition Inc.
KTTN
Green Hills Woman's Shelter
Missouri Department of Transportation -


Northeast District

Donaldson Company Inc.
Doug's Pool and Spa
Money Tree Lead System
Two Men and a Truck
Desing Fabrication
Village Inn Pancake House of Springfield
Jani.King of Springfield
Sewing Machines Express
Help at Home
Assisting Aging Parents
Pottles Transportation
Vacations ade Easy
Budget Automotive and Radiator
Arbors at Lakewood
Joy Assisted Living
Town & Country
Highland sSrings Country Club
Amber Medical Staffing
J. V. Rockwell Publishing
Wilbert Funeral Services
Kennett National Bank
City of Leadwood
IDF
Pigg Hollow Farms
Gasconade County
Gasconade County R-II Schools
City of Owensville
Arvest Bank
Missouri Equipment Leasing Inc.
Plasma Biological Services
Jack Henry & Associates
Continental Commerical Products
Doug's Pro Lube
Porite Jefferson Corporation
One For All Day Program LLC
Manpower
The Trolley Company
Click2Sell4U/Kay's Collectibles
Excelsior Springs School District
Rural Missouri Incorporated
The Monett Times
Living Green Commercial Cleaning
K Marshall & Company LLC
Graphitti and More LLC
Shell Knob Chamber of Commerce
Campbell UMC Small Wonders
Black River Imaging
Pony Express Warehousing LLC
Hilton Garden Inn
Central Gas
Cassville Area Chamber of Commerce
B.K. Bakery LLC
Scot Young Research
TETUAN EXPRESS
Robert J. Brown Lumber Co INC
Seaman & Schuske Metal Works CO
Brooner Construction & Crane
Aitchison Richmond Plumbing Supply
A and M Heating and Cooling
Atchison Richmond
Boehringer-Ingelheim
Henry County Assessor
Delmark Tire
Roberts Roofing Company Inc
Roderick Sign Co
Ken Smith Autobody Inc
Western Extralite
Basement & Folundation Repair of the


Ozarks

J T Naturals USA LLC
Covenant Medical Spa
ResCare Home Care
Crossroads Hospice
Culligan Water Conditioning St. Joseph
Cash on the Double
Nor-Am Ice Cold Storage
Kelly Services
The Staffing Center
Labor Max Staffing
Apple Bus Company
Carpet Center
All Year Heating & AC
George's INc
The Rabbits Hole
CBIZ
A to Z's Fresh Air Fare
BioZyme Inc
Grimm Chiropractic
Monett Mufflers & More
Sapa Extrusions North America
Seal Smart LLC
Big Baldy's BBQ
Schreiber Foods
Nestle Purina Pet Care
Cintas Uniform Services
Monett Super 8
Market Fresh Produce
MPC Steel Buildings LLC
NW Audio
Henderson Products
Aurora Area Chamber of Commerce
R & W Tow & Recovery
Eurosource Autowerks
Bolin Auto & Truck Parts
Prime Star
T & G Rehab and Millwork
Rogers Pharmacy
Lawhon Glass
Boone Electric Cooperative
Delagat
AFL-CIO NW Missouri Labor Community
Jay Wolf Heating and Cooling INC
Kemin Nutrisurance
Cavallo Bus Lines Inc.
I.S.S. Service Solutions
Community Wholesale Tire
LaQuinta Inn & Suites
KSCU Bott Radio Network
Carols Used Furniture
STLF Transportation
The Lucky Tiger
The Duffel Bag
Kruse's
Appliance Man Rentals
Systems & Services Technologies Inc
Romesberg Plastering
3D Corporate Solutions
Flextech Industries
National Audio company Inc.
Shouse Concrete Construction
Dusty's Auto Service
Single Source Inc
AIRGAS
Cafe Korea
Factory Connection #232
Mid Missouri Credit Union
Lynch's Furniture
The Bow and Barrel Sportsmen Center
David M Lowe Attorney at Law
Colton's Steakhouse
Howard Johnson
The Maries County Bank
Life Care Center of Waynesville
Phelps County Regional Medical Center
El Jimador
Pulaski County Health Department
Chillicothe State Bank
The Language Company
Fastenal
Community Options
ProEnergy One Power Staffing
Livingston County Nursing Home District


- Morningside Center

Render Auto glass INC
Pool & Spa Medics
Chilli Cafe & Yogurt
ComTech Research
Redneck Hunting Blinds
Troy Area Chamber of Commerce
Serv Pro-Clinton
Staffing Plus
Gilliam Electric Inc.
ReMAX 1st Choice
Sellers-Sexton
Carey Heitman State Farm
Heitman Land & Cattle Co LLC
BCP Ingredients Inc.
Midwest Computech
Moore & Shryock
Forum Development Group
Kristl & Lieber LLC
Boone Hospital Center
Compassionate Care Senior Services
Crockett Engineering Consultants LLC
Jones Plumbing
Dairy Queen
Cape Girardeau Public Library
Shelter Insurance Nancy Allison Agency
Dawn Foods
National Medical Billing Services
BROOKFIELD FABRICATING CORPORATION
f3 Inc
American Family Danielle Kohler Agency


LLC

Complete Auto Sales
Saverino Safe & Lock CO
Overhead Door
Joe's Service
WireCO World Group
Adams Muffler & Brake
David Wells Law Office
Krueger & James
Info-Data Services
Jim Walters Const. Co Inc
Avenue Auto
Carpet Masters
National Excelsior Company
Kearney School District
Sabreliner Aviation
Benton Silk Screening
Dogwood Truckstop
Central Bank of Boone County
Perry County Economic Development


Authority

EDCO Health Information Solutions
First Missouri Bank
Gannett
Glanbia Nutritionals
Mills Foundation LLC
Oxford Health Care
Power Max Electric
Rail Crew Xpress
WestRock
Teletech
Hail Ridge Golf Company
Lovelace Farms d/b/a Forrest Keeling


Nursery

Bartlett & West
Command Web
River City Florist & Gifts
Perryville Area Career & Technology


Center

Mid America Bank
Tobiason Studio
graphic Supply and Equipment Co
Regional Hospice
McDonald County R-1 Schools
Bank of America
Schlotzsky's Cafe
Home Instead Senior Care
Nixa Livestock Auction Cafe
Animal Care Center
Royce-Schutten Insurance Agency
Ittner Tree & Nut Farm
Poppy's Daylight Doughnuts
Lewis Co Insustrial Development & Port


Authority

1st Choice Employment Agency
Tennysons Furniture
SnH Inc
IMKO Workforce Solutions
Bank of Old Monroe
Imos Pizza
Winchester Chiropractic d/b/a Winchester


Spine & Sport

Pesky Critters Inc
Lincoln County R-III School District
Prime Solutions
Daddy Ray's Commerical Bakery
All Clear Pumping & Sewer
Wildwood Springs Lodge
Bipacco Coatings LLC
Randstad
Keeping Good Company
Saints Joachium and Ann Care Services
Sydney Broderick Salon & Spa
Disaster Brigade USA
TOD Company LC
Wooldridge and Wooldridge Law Office
Phoenix Public House and Eatery
WJ's Restaurant
Main Street Pub and Pool
Bravo Excavating & Plumbing
Little Caesars Pizza
Show Me Freight Inc
Cooper Gear & Mfg
Kraft Heinz
Scramblers
Smitty's Chimney Sweep & Stoves
Sears
Louisiana R-2 School District
Cochran
Capital City Air LLC
Pro Powder Coating
Rib Crib
Bach Medical Supply
Kelleys Police & Tactical Supply LLC
Old Chicago
Cobblestone Veterinary Hospital
Berry Patch Preschool & Daycare
Capital Event Center
Law Office of Lucy Ann Betteridge LLC
Copies Etc. Inc.
Black River Electric Cooperative
Mike Thompson & Sons LLC
Tom Stephens Farms LLC
Madison County Health Department
New Era Bank
Pense Bros Drilling Co. Inc
Filtration System Products
Gifford Lumber Co
Barrett Jensen Automotive
Bank of Washington
Pharm Tech Industries
Sunrise Media Partners
Hodges Badge Co Inc
Park Meyer LLC
Paul & Jacks
Dexter Solutions
Premium Beverage Sales
Specialty Electrical Professionals LLC
Symbiont Services LLC
Educational Community Credit Union
Sierra Moving & Delivery
Access In-Home
Ozarks Food Harvest
Branson Country Tours
QPS Bio-Kinetic
HR Block
Springfield Development Co LLC
Heavy Construction Laborers Local 663
Sechler Electric Inc
Developmental Services of Franklin


County

Silgan Plastic Food Containers
Performance Engineering and Mfg
Missouri Job Center
Cuba Chamber of Commerce
Active Chiropractic and Spinal Health
County of Pike
Bowling Green R-1 School District
Sparks Heating & Cooling
L:ouisiana R-2 School District
Pike County Memorial Hospital
Pike County Development Authority
Huddle House
Hu-Bran Construction
Peoples Bank and Trust Company
Bowling Green Chamber of Commerce
MOSAIC LIFE CARE
North East Community Action
University of Missouri Extension- Pike


County

Press-Journal Printing
Clay County Mo
Liberty Hospital
The Maids
T&G Rehab and Millwork
Nails 1st
Politte Ready Mix
Potosi Chiropractic Life Center
Edward Jones
Potosi Licence Office
The Independent Journal
Washington County Library
Tammy's Tiny Tots
Missouri Job Center Affilate Office
Valley R6 School District
St. Joseph Chamber of Commerce
Perka Hybrid Buildings
Conveyance Solutions by Continental
Berkshire Hathaway HomeServices Stein &


Summers Real Estate

Meierhoffer Funeral Home & Crematory
NPG Printing Company
United Way of Greater St. Joseph
BlueScope Buildings North America
Southern Treasures
B.I.C Design Company
Comfort of Home Health Care
Essential Kneads Day Spa & Cafe. LLC
Auto Appearance Specialist
Mystical Light
MoKan Goodwill
Excelsior Spnings Hospital
Shelter Insurance
Sandlot Strategic
TSI Technology Solutions LLC
Golden Estate Residential Care
Cintas
A1 Windshield Repair
Tiedemann Banking & Security Equipment
Dunkin Donuts
TSI-Transworld Systems Inc.
Progressive Transfers LLC
Global Expedition Vehicles LLC
Millwood Golf & Racquet Club
Trailerman Trailers
Higgins Electric Inc
Ozark Laser & Shoring
St George's Donuts
Mineral Area College Potosi Outreach


Center

EDU Lawn Service
International Brotherhood of Electrical


Workers

Scaggs Rock-N-Lime Inc.
Scaggs Farms
Global University
Air Services/All Service Plumbing
INSULUSA.LLC
Proffer and Erives Construction LLC
Girl Haven Boutique
Midland Surveying
Nodaway County Economic Development
Triumph Foods
Northwest Missouri Regional Council of


Governments

DeClue Funeral Home
Croley Insurance & Financial
Stark Brothers Nurseries & Orchards Co
St Charles Lumber & Moulding
Kearney Muffler & Welding LLC
Red Rock Mortgage
Porter's Building Centers
Sam's Club Liberty
A Touch of Health Chiropractic Clinic
Protsman Insurance Agency
Breathe Deep
Nodaway News Leader
Northwest A/V LLC
KARS Transport
Southside Family Fun Center
JV Transport
JV Development
JV Contracting
City of Louisiana
Gray Manufacturing Company Inc
Rosecrans Memorial Airport
Hallmark Cards Inc-Liberty Distribution


Center

Harveest Productions Inc
Signcraft Inc
Steven Osborne CPA
Leisure World Pool & Hearn Inc
City of St. Joseph Police Department
NOCIX LLC
43Tc
Blue Scope / Varco Pruden
Ronnie Gibbs Insurance
Workforce Development Board of Southeast


MO

Missouri Re Entry Group Inc.
Iron County Assessor
Wright Trucking
Iron County Publications LLD dba The


Mountain Echo

Amanda Shipman Agency
City of St. Joseph
Buckley Accounting & Financial Services
3M
3M Company
Richwoods R-VII
SIGHATEC LLC
Gateway Wireless LLC
Eminent Creation Inc
Brown Derby Stores Inc
BEE CLEAN CARPET & RESTORATION LLC
American Eagle
Plain & Fancy B & B LLC
White Cloud Engineering & Construction


Co

Harrah's North Kansas City Casino &


Hotel

Rapid Elite
Nodaway County
City of Houston
Envision Tech Inc
Reardon Machine Co. Inc
Law Offices of Brian Parker
Iron County Prosecutor's Office
Coldwell Banker Show-Me Properties
Bill Baker Allstate Insurance
Fort Davidson Hotel
William Jewell College
Morgansites.com
Hausman Metal Works and Roofing
Ameri-Pac Inc.
Schuetz Container Systems
MTE Office Center
Prolific Technologies
Iron County Sheriff's Office
Central Christian College of the Bible
Nodaway Broadcasting
Interlock Steel Structures USA Inc
Veritas Systems Construction
West Coast Movers LLC
Central States Industrial Equipment &


Service Inc

Grand Crowne Resorts
Midwest Window & Door Corp
Whiskey River Market LLC
Move It With M&S LLC
Pike Lincoln Technical Center
Clopton High School
City of Bowling Green
Data-Comm
COCA-COLA BOTTLING CO
Johnson Controls Battery Goup Inc
Shepherd Mountain Inn
Excelsior Springs Area Chamber of


Commerce

Daily's Premium Meats
Excelsior Springs Standard
Dillon Company
KPGG 102.7 The Hog Classic Rock Radio
Good Samaritan Center of Excelsior


Springs

W. Kent Powell DDS
K-9 Clips
Specialty Industries of St Joseph Inc.
Thee Abbey Kitchen
Arcadia Academy Bed & Breakfast
Porter's Ice Cream Parlor
St. Josephs Chapel Wedding and Events
Mt. Vernon R-5 School District
St. Joseph Plastics
City of Aurora
Central Sheet Metal
Missouri Western State University
Western Institute
Montgomery County R-II School District
Liberty Area Chamber of Commerce
Family Pharmacy
Greater Maryville Chamber of Commerce
Jeff Porter-State Farm Insurance
City of Montgomery
County of Montgomery
Mike's AutoCrafts Inc
Scott Agency Inc
My Office Plus
Shelter Insurance Companies
Boonslick Regional Planning Commission
Kinney Amusement & Vending Co
Wilco ACJ Inc (Wilco Drilling)
Stockton Area Chamber of Commerce
Monett License Office
Miller R-II School District
Lowes Distribution Center 1437
Deluxe Truck Stop LLC
Southeast Economic Development Fund Inc.
Prime Cut
city of miller
Arcadia Valley Career Technology Center
Arcadia Valley R-II School District
Gary's Auto & Tire Repair
Iron County Jail
Hearing Health Associates
Dale Garrison Editorial Services LLC
WriteOne Services LLC
Crowder College McDonald County
C.M. Mose & Son Inc
Living Word Christian School
First Integrity Mortgage Services Inc.
Windsor Estates of St. Charles
Huston's Pump Service
Commerce Bank
Commerce Bank
Commerce Bank
GrooveWasher LLC
The Handy Camel
A & A Pest Control Technologies LLC
Troy Manor LLC
Elk River Health Services Inc.
Westlake Ace Hardware
University of Missouri Extension


Montgomery County

The Empire District Gas Company
CEC Eiserer Construction LLC
Stockton R-1 School District
Starlite Drive In
PHYSICIANS MEDICAL HOMECARE
Shelter Insurance
PJB Agency-Allstate
City of Pleasant Valley
Bryan L Mitchell Veterinary Clinic LLC
J.L. Houston Co
Community Bank of Missouri
Shannon & Associates Real Estate &


Auctions LLC

Mosaic Life Care
Hilton Kansas City Airport
CEK Insurance
Cochran Head Vick & Co P.C
Jim's Disposal Service
Infinity Chiropractic & Acupunture
Isotech Inc/KC Coyote
Kearney Fire & Rescue Protection


District

KW Realty
Silgan Containers
EP Evans Drug Inc
Community Springs Healthcare Facility
Fugate Motors Inc.
A-1 Body Shop
Wilkinson Pharmacy
Norval/Schwalm Appliance & Furniture
ProDrivers
State Farm
Fry & Associates Inc.
J-S Realty
Children's Mercy Hospital
Diversified Decorating Techniques
Aldrich Farms
Lawson Chiropractic & Accupuncture
Community Auto Repair Service LLC
Cedar County Republican
Woods Supermarket
McRuer CPA's
City of Smithville
Clay Co Public Health Center
Oak Point of Kearny
Mid -America Contractors
Hampton Plumbing Inc
Chiropractic Kinesiology Clinic
Tasty Thai
Metro Sportswear
Midwest Small Business Finance
Performance Payroll
Professional Accounting Services of KC


LLC

Executive Janitorial
Crothall Healthcare
Jon Wayne Heating & Air
Americas Incredible Pizza Co
Access In Home Services
LCS Kleen-Aire Inc
Mid City Janitorial LLC
Advantage Nursing Services
West Central Marine
Cole Camp Pharmacy
Happy Trails Antiques & Collectables
HP Tire & Muffler LLC
Re/Max Advantage
Stapleton Law
The Placement Solution
Target Direct Marketing
Stor Safe
The Kearney Courier
The Logistics Store
Total E Clips Salon & Restore Day Spa
Westbrook Care Center
Village of Claycomo
Northland Neighborhoods Inc
Birch Creek Partners
City of Kearney
Raven Printing
Trezo Mare Restaurant
Dentistry for Children Louis A Pollina


DDS DC

Waddell & Reed
City of Stockton
Red Cross Pharmacy
Iron County Hospital District D/B/A Iron


County Medical Caenter

HERITAGE STATE BANK
Cedar County Memorial Hospital
Pony Express Bank
Mid Continent Tool & Molding
i9 Sports
McCrite Plaza at Briarcliff
Midwest Golf Management LLC/dba Paradise


Point Golf

Action Mailing Corp
Climate Control Heating & Cooling Inc
Chuck Anderson Ford
O'Reilly Auto Parts
A-Chem Products Inc
Valley Manor
Crowley Furniture
KC Machine
Thomson Affinity Title LLC
Roberts Robinson
Syler Construction Inc
Owen Lumber Co
Retro Bowl
Printers Ink LLC
Silver Dollar City
Rite-Way Guttering
Riteway Auto
Brad Perkins Autmotive LLC/dba Hunts Car


Care

Hammons Products Company
Shumer Bros Plumbing Heating & Cooling
The Bank of Missouri
Perry County
Perry County Republican Monitor
City of Perryville
Perryville Overhead Door
Mary Jane Burgers & Brew
Wal-Mart
Airlink
Cates Ditching
DOLT Concrete & Flatwork
B & J Septic Pumping
Elite Tool LLC
LCN Graphics LLC
Sears Hometown Store
Allison Tire & Auto
Star Newspaper
Perryville Chamber of Commerce
Healthmart
Industrial Spring Corporation
Excelsior Springs License Bureau
Liberty Tribune
El Dorado Springs Sun
KB Evans Drug Inc
Mike Faeth-American Family Insurance
News-Press & Gazette Compan
Kids Connection preschool & daycare
Champion Precast Inc
Landesign LLC
LePeep
Penmac Staffing Services Incorporated
Penmac Staffing Services Incorporated
FUNdamental Gymnastics
Citizens Electric Corp
Houston Polytank LLC
Broadway Bar & Grill LLC
City of Excelsior Springs
Clay-Ray Veterans Association
Dance Theatre Workshop
Dust In Time
Excelsior Springs Animal Clinic
Excelsior Springs Nursing & Rehab
First United Methodist Church of


Excelsior springs

Goppert Financial Bank
Itchin 2 60 Travel LLC
Pisgah Baptist Church
QDH Associates LLC
Re/Max Area Real Estate (Melissa


Simmons)

Slightly Off Broadway
Talented Tots LLC
The Elms Hotel & Spa
Wealth Springs LLC
Kessinger Law Firm
Mercy Hospital Lincoln
First State Community Bank
Fiskars Brands Inc.
Workforce Development Board of SE MO
Farmers Elevator & Supply Co Inc
Iron County Road Department
Henke Construction LLC
Kraft Heinz Food Co
Alterations & Custom Sewing LLC
U.S. Title
Bank 21
South Iron Schools
Cindy J Burke LLC
Menne Tool & Die LC
Cabinet Concepts by Design
Hoppers pub
Tracker Marine Group
Geeding Construction Inc
Career and Technical Education with
Special School District of St Louis


County

Maintenance Unlimited/Unlimited Water
Lemay Housing Partnership Inc
St Louis Carpenters JAP
Community Action Agency of St Louis


County

Ozark Valleys Community Services Inc.
DA Spot Fashions LLC
A Touch of Nature Quality Child Care Inc
Peoples Bank & Trust Co
SAW Transportation
Studio 6 Express Salon
Rose Metal Products Inc
SWI Industrial Solutions
Capital Resorts Group
Worldwide Aircraft Services Inc
FLS Connect
Apertus Pharmaceuticals
Dazor Lighting Solutions
The Window Man
BTC Bank
Shopko
Main Street Restaurant LLC
Carroll County Trust Co
Town of Carrollton
Carrollton Area Economic Alliance
Mulch's Country Mart
Eiserer's Customs
SHO-ME Solutions
Mid-Missouri Heating & Cooling Inc
Shirley's Shoes & Boots
Phoenix Home Care
St. Louis-Kansas City Carpenters


Regional Council

Marco Industries
Baer Engineering
Best Western Plus Springfield Airport


Inn

Oak Pointe of Maryville
Carrollton License Office
1st Choice Home Health Care LLC
All Access CDS LLC
Andrews Bayou Ribs Inc
Basilico Engineering Inc
Salisbury Chambet of Commerce
Wheeler Law Firm
Little Italy LLC
South Cross Ranch d/b/a Pizza Ranch
Carson's Sports Grille
Maple Lawn Nursing Home
International Eyecare Center
International Eyecare Center
All Star Plumbing
Con Tech Building Components
The Waterford at Ironbridge Retirement


Community

Iron County Circuit Court
City of Gladstone
Smallin Civil War Cave
Alternative Energy Construction LLC
Motel 6 Springfield Mo
Carroll Co Memorial Hospital
Carroll County E911
Carrollton Police Dept
Carrollton Fire Department
Carroll County Ambulance District
Field Works LLC
Carrollton Municipal Utilities
Carrollton Street Department
TNT Machining and Fabrication
Tom Boalnd Ford Inc
Mense Law Firm LLC
Financial Network Inc
Materialogic
Veterans Home Care
Edward Jones
United Country-Salem Realty
Heavin Motors
Webster Fabric
Developmental Connections
JIM BOLLINGER & SON LLC
Nestle Purina PetCare
Girl Scouts of the Missouri Heartland
Ozarks Technical Community College
McKelvey Properties
Daugherty Business Solutions
First Light Home Care
Credit Financial Group Inc DBA


Latin-Pak/Black-Pak

F2 Garage Door Solutions
Commercial Steam Cleaners Inc
FLO Fitness & Wellness
Kemco Aerospace Manufacturing
Casey Communications Inc.
Modine Manufacturing Company
Joplin Workshops
Store Supply Warehouse
Carrollton R-7 High School
Cabinet Masters
The International Istitute of St Louis
McHogan LLC
Independence Health System Inc
ALRO Steel
Gilster-Mary Lee Corp
Kelly Services
Schuyler County Nursing Home
MERS Goodwill
Adventure Student Travel
Educational Opportunity Center/Indian


Hills Community College

KSMO Radio
Salem Area Chamber of Commerce
Cleaver Dermatology
Levering Regional Healthcare Center
TG Missouri
Riverview Manufacturing
Warren Co R III
Erway Insurance & Financial Services Inc
Jadwin Canoe Rental LLC
United Auto Workers Labor and Training


Cooperation

Southeast Missouri Behavioral Health
American Botanical
LMV Automotive Systems
Whitaker Building Supply Inc
Grain Valley Economic Development


Corporation

Godi's Excavating LLC
Oak Grove Baptist Church
Cahills Construction Inc.
Montgomery Bank
Southern Bank
Scott C. Goldstein DDS
ABNA
Peace of Mind Cleaning Services Inc
AdvantaClean
Runway Essentials LLC
Cedge Software Consultants LLC
WCS Catering LLC
Engery Team
Health Tech Staffing Network
Montgomery Metal Craft Inc
Regency Communications LLC
Carson's Nurseries
Kutzner Elliott Trucking
Boys & Girls Clubs of Springfield
Autumn Exteriors
Top Tier Kitchens & Baths
Microtel Inn
Appliance Depot
Premier Towing Services Inc
Midland Surveying Inc
Nodaway County Abstract & Title
Midland CIS Solutions
Maryville Public Library
Walker Body Shop Inc
Accent Printing & Advertising
Maryville Florists
Elks Lodge #409
Arnie's Plumbing Heating & Air
Springfield Convention & Visitors Bureau
BTI Pest Control LLC
Dairy Farmers of America
American National
Human Resource Staffing
FLS Connect
ZBuyer
Gier Oil Eaglestop
Penmac
Missouri Sun Solar
Total Highspeed
American Settlement Services
Gold Star Family Restaurant
QPS Employment Group
Preferred Employment Services
Westward T.E.A.M.S
Springfield Mo Police Dept
Reliable Chevrolet
Pilot Flying J
Roberts Wooten & Zimmer LLC
Jefferson County MO Habitat For Humanity
Jefferson College
Arnold Chamber of Commerce
Synergy Energy LLC
Greenville RII School District
Century Real Estate Services
zBuyer
Vantage Point Services LLC
Orbital ATK Small Caliber Systems
St. Louis Economic Development


Partnership

Union Restaurant and Public House
American Railcar Industries Inc. Kennett


MO

Wire Co World Group
Maxwell's
Columbia Mall
iWerx
Southeast HEALTH
Simply Fabulous
Chris Brannan State Farm Insurance
Locust STR Flowers
Schlief Chiropratic and Welness
OTSCON Inc
Monty's Bar-B-Que
SRC Electrical LLC
Krumbly Burger
Mayflower Bioscience LLC
Kraft Heinz
John Knox Village East
SAI Swisher Acquisitions
Mitchell Chiropractic & Rehab
Lift Division
Missouri Credit Union
Auto Lube Plus
Progressive Telecom
Shamrad Metal Fabricators Inc
BTC Bank
Ralls County Clock Company
Hannibal Medical Services
Caroline & Company Inc.
FWCA
SilverTree Companies
Crockett Engineering Consultants
Miller's Professional Imaging
Hawthorn Bank
H & R Tire & Auto Inc
Americinn of Republic Mo
City of Springfield/Workforce


Development

The Blue Room
Norty's Bar and Grill
VEDCO
National Beef Leathers
Little Dixie Construction
JOURNAGAN TRUE VALUE
PJM Transportation Inc
Crump Truck & Trailer Works Inc
Focus Workforce Management Inc
Scrivener Oil Co
Richard R. Veit P.C.
Branco Enterprises INC
Birdsong & Associates LLC
CMMG Inc.
JC Penney
Shannon Wray Shelter Insurance
Edina Farm & Home Inc
Emery Sapp & Sons
Easy Living
Perry County Memorial Hospital
Piva Group North America
Trailiner Corp
Lakeland Behavioral Health System
Grizzly Industrial Inc
Guaranty Bank
Ava Chamber of Commerce
Service Oriented Aviation Readiness


(S.O.A.R)

Bolivar Smiles Dentistry
Cole & Fields LLC
Rost Ready Mix Inc
SW Missouri Plumbing
Douglas County
St. Charles IT
Elsinore Construction & Remodeling LLC
Lincoln County Farmers Coop Inc
Alpha Real Estate Group LLC
Antibody Research
The Family Center Farm & Ranch Super


Stores

Chamber/Ecomonic Development
Ava High School
Town and Country Bank
Myles Ahead Child Care & Learning Center


LLC

Forte Products
Mashburn Residential Center
Complete Electronics Recycling
Rockhill Marine
Swick Pros
Serco Inc.
Boyd & Boyd
Callaway Chamber of Commerce
Cave Springs Lanes
Harvest Lanes
Creve Coeur Workspace
Sealed Air Corporation
Peterson Insurance Group
Proservice
Servpro
Taylor Tax & Consulting LLC
Alpha Media
Q Loco
Hartmann U.S. Inc.
Show Me CiCi's Pizza
City of Park Hills
Lee Mechanical Contractors
Hubs Pub & Grill LLC
Chris Morrison State Farm
Golden Corral
Jersey's Sports Grill
Salvation Army
Fairfield Inn & Suites by Marriott
Chillicothe Area Chamber of Commerce
Broadtek
Bonne Terre Airport
Healthcare Equipment & Supply Co.
Bruce Griffon's Trailer Town Inc.
Anytime Fitness
Signs Etc.
Minuteman Press
Grand Rental Station
Capital Supply Co.
Encore Boutique
Rocky Creek Youth Ranch
Country Mart
Interstate Batteries
KKOZ Radio/ Corum Industries inc
Tax Diva Services
First Home Bank
Mineral Area Overhead Door Inc.
Music Makers & Academy
Hunts Satellite Sales LLC
CDR Naturals
Elliott's Custom Cabinets
Midwest Suppliers
US Tool Group
Dean's Computer Services
clickingbeard Funeral Homes Inc
City of Ava
Blu3 Management Group LLC
Managerial Accounting Services
Your Office Assistant
Signal Food Store
Custom Transit LLC
Custom Cab LLC
CCT Investments
Freedom Waste LLC
Farmington Dental Care
Marcia Pease Agency Inc.
Cowtown USA
Ava Place
Heart of the Ozarks Health Ctr
1st Choice Employment Agency
Rose Acre Farms
Ron's Tire Center Inc.
Cyrstal Lake Fisheries
Desloge Vision Center dba Specs Optical
Beautiful U LLC
Imo's Pizza
Res Care Home Care
Greene's Florist & Gifts
Beks
Ozark Mountains Real Estate
Fulton State Hospital
Vast Broadband
First State Community Bank
Burns Taylor Heckemeyer Green & Edwards


L.L.C.

Missouri School For the Deaf
Doolittle Trailer Manufacturing Inc
Danuser Machine Co
Backer's Potato Chip Co
Don Woodson - State Farm Insurance Agent
Callaway Electric Cooperative
Mid America Precast
One Canoe Two
Young Welding & Machine Shop
Kingdom Projects Inc
Outpost Expressions
R7 Tool
Missouri Delta Medical Center
South Callaway High School
New Bloomfield R-III School District
North Callaway R-1 School District
Fulton School District No 58
Kingdom Feed & Landscaping
Associated Electric Co-Op Inc - New


Madrid Power Plant

Sunrise R-IX School
Open Door Animal Sanctuary
Meramec Heights Collision Center
Jefferson-Franklin MERS Goodwill WIOA


Program

Workforce Development Board of Southeast


MO

Workforce Development Board of Southeast


MO

Stream Benefits Group
Luxemberg Realty Co
Hancock Place School District
Nexgen Integration LLC
Atelier 3 Design
All About In Home Services LLC
Gunbusters LLC
Gateway Pharmacology Laboratories
LangeTech Inc.
Motivate Healthcare
Contents Adjuster Team LLC
TPAS LLC
IncentiLock
Ardor Fire Protection LLC
Cognasso Contracting ATM Services
Orica
Custom Cab LLC
Mammoth Spring Collision
Kirkwood - Des Peres Area Chamber of


Commerce

Scherer Shelter Insurance
GrassWorx LLC
City of Eureka
Realty Executives Premiere
Wildwood Health & Wellness Center
Alan Wire
Turnkey Technologies Inc.
MTC Truck Driver Training
Mitchell Insurance
Moll Printing Co
Kinder Signs and Design Company
Anderson and Green Insurance Agency LLC
Sikeston Career & Tech. Center
Staples
Parengo Coffee
Wood's Auto Service
Neff Management
silhouette imaging
commuinty bank and trust
Garage Door Co. of Sikeston
Steward Steel Inc U.S. 62 Sikeston MO


United States

Modern Woodmen of America
AllSource Transportation LLC
Do it Best Corp.
Food Giant Supermarkets Inc.
White & Associates
MERS Goodwill
MERS Goodwill
Fireside Hearth & Home - Arnold Stove &


Fireplace

Ardagh Group
Scroll Compressors LLC
Douglas County Herald
Cricket Wireless Authorized Retailer
System Integrators LLC.
Withers Broadcasting Company
Bloom Therapy Services LLC
The Inside Story
Comprehensive Chiropractic & Sports


Performance

Paws N Claws
Boys & Girls Club of the Greater West


Plains Area

Learning Tree
Circle of Marketing
Southeast Missouri Food Bank
Semo Title Company
Fox Haven Country Club
Heartland Wood Products Inc
Ultimate Flooring Inc
Century 21 Premiere Realty
The Sanctuary of Sikeston
Grant Financial Management
Shelter Insurance
Grey Oak Investments
Mass Depot
Lyerla Sheet Metal Heating & Air


Conditioning

Neosho Area Chamber of Commerce
Back 9 Bar & Grill LLC
First Midwest Bank
Rain Maker Real Estate
Raben Tire & Auto Service
AT&T
R.S.V.P. Catering
Clearview Nursing Center
YMCA of Southeast Missouri
St Louis Surface DBA Refurbiture
Sprint
Ollie Dowell Communications
Synergy Construction Group LLC
LGC Associates
Pattering Paws LLC
University City Chamber of Commerce
Flourish Properties LLC
Rent-A-Relative
Sikeston Bowling Center & Pro
SRG Global
Village of Kingdom City
Sears Hometown Store
Errand Runners
Hlw Builders Inc
Unkamen Gifts LLC
Fulton Housing Authority Office
Fulton Bowling Center
STL Engineering
Motel 6
Oak Pointe of Neosho Oak Ridge Exn


Neosho MO United States

Crowder Industries
Loves Travel Stop & Country Store
SMG Realty
Montgomery Bank
Sikeston Public Library
Rick Leonard Heating Air Conditioning,


Plumbing and Home Services

C.W. Boyce
Raymond James Financial Services Inc.
HDIS
City of Buffalo
Four Corners Development Co.
Tuff Shed
Personal Expressions
Bio Ethics Advantage
Natural Accents Landscape Distributor
Neosho Graphics
Competitors Wearhouse
One24 Boutique
U. S. Bank N.A.
Susie's Bake Shop & Restaurant
Helen's Florist
Willow & Co.
Sweetgum Gallery & Frame Shop
esi.comm
Renfroe Enterpries LLC dba The UPS Store
Sterling Healthcare Service
A.M. Financial Group LLC
Kenny Rogers Children's Center
HOSCO
Swift Cooper & Graham PC
Newton Co Abstract & Title Co
Teen Challenge-The Four States
Corporate Technologies Advntg
Central Bank of Branson
Central Bank of Branson
Cricket Wireless - Gateway
Workforce Development Board of SE MO
End to End Furniture and More LLC
Financial Fitness Services Inc.
Luther Manor
William Woods University
Turning Point Recovery Centers
Focus Bank
Ameriprise Financial Services
Midstates Cleaners
Midwest Sports Center
Sam's Cellar Bar & Oven
HUBBUB
Red Door
Pitzman's Company of Surveyors &


Engineers

Spectrum Strategies LLC
Unilever
Colonial Springs Healthcare Facility
Turning Point Recovery Centers
Talbot Industries
Wood Real Estate Investments
Church & Dwight
FundRaiser Software
ROM Acquisition Corp
Family Market LLC
Taylor Green PC
B&B Theatres Neosho Cinema 6
Kelly & Compton PC
Foundry Software
Kit Bond Strategies
Mass Sales Co.
Essex Industries
Semi-Bulk Systems Inc.
Fenton Area Chamber of Commerce
Drake's Place Restaurant
Bill Sullivan Excavation Inc.
Ram International
Negwer Materials Inc
City of Velda Village Hills
Commerce Bank
Scoreboard Automotive
Holiday Inn at Six Flags
Keystone IT
Benson Hill Biosystems
Intact Genomics Inc.
Mercury Communications Inc.
Complete Auto Body and Repair
A2B Towing LLC
Plastomics LLC
Plumbers & Pipefitters Local Union No.


562

Savile Row Custom Clothier
Boardwalk Waffles & Ice Cream LLC
Peiker-Piatchek Assoc. Inc
R.J. Piatchek and Associates Inc
DDP LLC
New Urban Consulting Services LLC
P & H Coatings LLC
City of Kirkwood
Winfield Pharmacy
LyteTronics LLC
The Yield Lab
Meeh Climate Service
Houston Area Chamber of Commerce
Johnson Controls St. Louis Office
NanoGuard Technologies LLC
nanoMetallix LLC
AgIdea USA LLC
City of Wildwood
Cognasso Contracring LLC
Allstate Consultants LLC
JA Morgan LLC
MediBeacon Inc.
Edison Agrosciences Inc.
Green Street Real Estate Ventures LLC
The Fudgery
Branson Donuts LLC
Bank of Brookfield-Purdin NA
Pershing Memorial Hospital
Brookfield R-III School District
DeVoy - Baker Insurance
Broadband Collaborative LLC
Jennings School District
Antennas Direct Inc
Dairy Farmers of America
Axes Physical Therapy
El Imperial Mexican Restaurant
YourBevCo LLC
Willis & Assoc. Printing
Construction Services Group Marion


Company LLC

GalaxSea Cruises & Tours
Associated Door Company
City of Manchester
TSi Geotechnical
Linn County
Motel 6
City of Moscow Mills MO
World Finance Corp
University of Missouri Extension
Busenbark Carpet & Hardwood
City of Leadington
Show Me Overstocks
Daily Journal
Key Equipment & Supply Co.
Hellmuth & Bicknese Architects
City of Ellisville
Valley Park Schools
City of Calverton Park
ColJac Artisan Cafe
Clayco Inc.
Accenture
LACLAIR CONSTRUCTION SERVICES
Woods Supermarkets
Family Forward
Ferguson-Florissant School District
STL Mobile
Kenneth A. McKinney CPA
Nidec Motor Corporation
Sentinel Emergency Solutions LLC
Werremeyer Creative
DanAlthoff Trucking
Enterprise Bank & Trust
Aziotics LLC
Pat Vollendorf
O'Donnell Communications
Pyramid Home Health Services
Cabool Drug and Dime
Cox Health Recruitment & Retention
SCIL (Southwest Center for Independent


Living)

AAA Translation
Debra K. Schuster Paule Camazine &


Blumenthal P.C.

CMIT Solutions Of Clayton
Massage Envy - Olivette
Lemay Chamber of Commerce
Osteostrong St. Louis
Sanitrace LLC
Beyond Housing Headquarters
U.S. Bank Branch
Wood, Cooper & Peterson, LLC
City of Moline Acres
Gray Design Group Inc
Kyle Smith Agency LLC
School District of University City
Mechanical Contractors Association of


Eastern Missouri

Opportunity Knocks
Russell Cellular
Arctic Food Services
Parkway School District
Mountain View Public Libarary
Southwest Baptist University
Inside Ice Cream
Family Support Division
Rosenblum Goldenhersh PC
RockIt Career Consultation Services LLC
Ability Express LLC
Frost Supply
CreativeExpressions
DisabilityResource
Priority Properties LLC
River View 2288 LLC
Pintail Farms LLC
Mehlville School District
WirelessUSA
Windjammer Spa & Salon
City of Maplewood
Fred Weber Inc
Lockwood Public Library
Gamma Tree Experts
Office Essentials
City of Town and Country
OHM Concession Group
MLB Associates LLC dba The Alsan Group
City of Pasadena Hills
St. Louis County
Hostirian
Arcturis
Ace Hardware (Houska's)
Dylan's Sports Bar & Grill
University Square Community Development


Corporation

Super 8
Subway
Refratechnik North America Inc.
Refuge And Restoration
ImperialAnimal Hospital Inc.
KWYKInc. Hillsboro Title Company
Darmo Inc.
Joachimplattin Ambulance
Fireworks City
NorthernTool
International Farmers Market
Ozarks Family YMCA (Cabool Branch)
NextStepforLife
Lindbergh Schools
Nothum Manufacturing
Paul Mueller Company
Stainless Fabrication Inc.
GoodEarth/Ballast Tools
Pattonville R-3 School District
Capital Consulting Services
Stinson Leonard Street
Runion CPA
Johnson Construction & Development
Cox Barton County Hospital
St. Louis County Library
Hazelwood School District
Network for Strong Communities
Acropolis Investment Management LLC
O'Bannon Banking Company
Bank of Bolivar
EyeDeology Vision Center
High Performance STL
Premier Athletics Group LLC
Newmark Grubb Zimmer
Ellis Companies Inc.
Greenway Family Office
Missouri Partnership
City of Chesterfield Missouri
JeffersonCounty Juvenile Center
Industrial Shelving Systems
JDog Junk Removal and Hauling
Wallpaper Paint & More
Lisa Peek Insurance Agency
Quality Custom Molding LLC
Gun Pro LLC
I.P. Holding Group I LLC
JRG Ventures LLC
Visionary Wealth Advisors LLC
Carillon Group Inc.
Better Weekdays
Bayless School District
Pace Properties Inc.
City of Creve Coeur
Securitas Security Services USA Inc.
J. McGraugh's Bar & Grill
Rugs By Saga
Lechner Realty Group Inc.
Farmers State Bank
Southwest Baptist University
Holtec Gas Systems
Regional Business Council
Pleasant Hill R-III School District
Southwest Custom Metal Fab LLC
Sparks Cleaners Inc
Farmers Insurance
Woodward Audiology LLC
Serenity Storage
Flippin Enterprises LLC
City of Lakeshire
Wehr Ford of Mountain Grove Inc.
The STARS Foundation
Cleea's Inc. dba Cabool Florist and


Gifts

Justin Shelby State Farm
Evans Funeral Home
Smith Nmtc Associates Llc
Farmers Insurance - Heather Diehl Agency
Advantage Capital
Raven Development LLC
HEMCO Corporation
The PrivateBank
Avison Young | AYMO LLC
Houston R-1 School District
Creator Designs Inc.
Creator Delights LLC
NCADA
City of Licking
COCA — Center of Creative Arts
Master's Transportation Inc.
Cord Moving and Storage
Spire
Parent Child Center/St. Louis Youth


Build

City of Olivette
Jost Chemical Co
Milestone Capital Advisors LLC
International Tap House
Blue Springs School District
Foster Dental Care
Tri-Rinse Inc
Pangea Group
Ozark Independent Living
Overhead Door Co St Joseph
Executive Office Services LLC
Northeast Missouri Title Inc.
Warren County Ambulance District
Hazel's House LLC
Kemper-Millard-Keim Family Funeral


Chapel

Butler J Tomko LLC
Rhonda Schulte Agency Farmers Insurance
Xceligent
Geotechnology Inc.
Kiosite LLC
Fletcher's Forms
The Law Office of Lynn S Laffoon
Clayton Paper & Distribution
Corporate Copy Print
Lebeda Mattress Factory
One Family Hardwood
Raymore-Peculiar School District
Harrisonville Cass R-IX School District
Cass County Assessor
Heartland Paint & Decorating
Adams Dairy Bank
Marek's Catering & Delicatessen
Gateway to the Midwest Investment Center
Walpert Properties
CIBC Bank USA
NVSTED
AMM Communications
St. Louis Mosaic Project
University of Missouri-St. Louis ITE St.


Louis MO United States

St. Louis Chinese American News
BioSTL
Robert D. McCoy C.P.A.
Elwood Staffing - Belton Office
St. Louis - Kansas City Carpenters


Regional Council

Faith Community Health
City of Truesdale MO
Willow Springs Community Foundation
Willow Spring Chamber of Commerce
Willow Springs School District
CBS Radio
CBRE
Wellbeing Brewing
W.C. Bison Ltd.
Reitz & Jens Inc
Donald Danforth Plant Science Center
Remax at the Lake
Midsouth Renovations
Butterscotch Shenanigans Inc.
Susanna Wesley Learning Ctr
It's Your Money
Van-Am Tool & Engineering LLC
Aurora License Bureau
Bunzl USA Inc
BlueOrb Solutions Llc
Robert Einertson
River City Casino & Hotel
Nami Ramen
FroYo Premium Frozen Yogurt - Central


West End

Carr Flooring LLC
Metropolitan Training Alliance
Kataman Metals Inc
Teresa M Deaton Agency LLC
Columbia College-St Louis
Central Bank of Lake of the


Ozarks-Laurie

Hunt No More Computer Solutions
Cambridge Engineering Inc
Healthcare Education LLC
Haywood Hoosman Realty
Lockton Co
Kelly Services
Zickel Flooring
STL Venture Works South County
STL Venture Works Wellston
STL VentureWorks - West County
STL Venture Works Helix
Regional Advanced Manufacturing


Partnership

Archer Lawn Care Inc.
Cejka Search Inc
Cast Paper Art
The Northern Trust Company
City of Des Peres Missouri
City of Pine Lawn
Integrated Facility Services Inc.
Merle's American Tavern
Stone County Library
City of Richmond Heights
Acme Erectors Inc
Caddyshack Saloon
Friendly's Sports Bar - South County
Lemay Loans
Merx Flooring LLC
O'Shea Law Office
M.B. Thomas RV Sales Inc.
Lemay Family Dentistry
The Dry Dock Tavern
Jay Henges Enterprises
Paric Corporation
BioMerieux Inc.
Northeast Ambulance & Fire Protection


District

Fifth Third Bank
William G Cocos Plumbing Co
Innovating Solutions LLC
Municipal League of Metro St. Louis
FINANCIAL RESOLUTIONS LLC
Eureka Fire Protection District
McCarthy Building Companies Inc.
St. Mary Magdalene Episcopal Church
City of Cool Valley
Alberici Constructors Inc
Pace Construction Company
Drilling Service Co.
Rapp Payroll Solutions
Yahl Contracting Inc.
United Association
City of Black Jack
Curtis Heinz Garrett and O'Keefe PC
Stone County
LiUNA Local 110
Rockwood School District
State Farm Insurance/Jim Ledbetter
Parker Insurance Group Inc
CBB
TASK (Team Activities for Special Kids)
Philips & Associates
RISE Collaborative Workspace
Phil's Bar-B-Que
The The Piatchek Law Firm LLC.
Exotic Amphibian & Reptile Center
ERB Industries Inc.
Waser Cabinet & Tops Ur Way
Professional Office Environments (POE)
AME Constructors Inc
Byrne & Jones Construction
John L Ziegenhein & Sons South County
Del Carmen Foods
St. Louis Labor Council
Ambassador Floor Company
Tony Prince Company Inc.
Burns & McDonnell Engineering Company


Inc.

Musick Construction Company
NICE Rail Products
Northwest Chamber of Commerce
Michael Vogt Attorney at Law
Wright Printing and Promotional


Advertising

Versailles Area Chamber of Commerce
All American Painting Co
City of Lakeshire MO
Trevor Tilton Farmers Insurance &


Financial Services

Palmyra R-1 School District
Microfinish
American Funding Solutions LLC
Independence Family & Cosmetic Denistry
Ladue School District
Cass County Public Library
City of Versailles
Pipistrelle Press LLC (Versailles


Leader-Statesman)

Sonic Drive In
B & B Drive In
Pioneer Restaurant
Community Point Bank
US Bank
McBride's Yamaha
HTTI LLC dba Home Town Toner and Ink
Vintage Elegance
Money Concepts
Cass Counseling
Arvest Bank
The Beck Event Space
Splash & Dash Buggy Wash
Serenity Care Hospice
Gulf Express
Coffelt Land Title Inc
Southland Storage
Eliot Management Group
Thyme for Seasoning
Crown Realty
District 33
Table Rock Lake Chamber of Commerce
Community Bank of Pleasant HIll
Boys & Girls CLub of the Ozarks
Ozark Mountain Media Group LLC
Osage Valley Electric Cooperative


Association

Foxwood Springs
Overland Optical Family Eye Care
Carpe Momentum LLC dba Autumn's Cafe &


Grille

Cass Regional Medical Center
Sherwood Community Bank
Hummingbird Enterprises LLC
Family Center Farm and Home Distribution


Center

KCP&L
Cass County
Show Me Painting
Meridian Insurance Group
Hope Haven of Cass County
North Cass Herald
Affordable Elegance Catering
Gregory's Sunday Brunch & Event Space
CITY OF LAKE WINNEBAGO
Casco Area Workshop Inc
Holly Stark Indpendent Insurance Agent
Stafford & Stafford Insurance
Simon Casas & The HR Office
Catering by Cricket
Convergys
Leonardo DRS Technologies
Home Land Security and Electronics
Edward Jones-Harrisonville
Second Nature Outdoor Living and
Landscaping Northwest Olive Street Lee's


Summit MO USA

Todco Mechanical LLC
Todco Beverage LLC
Spire
Spire
Spire
Spire
Spire
Spire
Spire
Spipre
Spire
Spire
Spire
Spire
Spire
UFP Harrisonville LLC
Peculiar Games and Hobbies
Real Life Assembly of God
Advance Auto Parts
Shelton's Printing Inc
Cracker Barrel
Rolling Oaks Group of Companies
Northwest Jefferson County Library
Cravings LLC
Tight 360 Tool and Machine
Hope Haven of Cass County
Harshman Machine & Tool Co
Lowe's
Kraus Farms Equestrian Center
Talentforce
Bartlett Grain
Wideman Pools LLC
MetalTekCarondelet International
Just Natural Farms
Pleasant Hill Health and Rehab
Fisk Insurance
Dogwood Energy Facility
Natures Market LLC
Tier 1
KTK Vacation Rentals
Kailonie's Salon Spa & Tanning
New Age Graphics
Lick it Don't Drip It
Wyoming Street Wine Stop
Elliott Construction
Starner Camping & Stables LLC
J B Kas Inc
Hillbilly Pro LLC
Tequilas Mexican Restaurant
Brinkley Enterprises Inc.
Brinkley Logging Inc.
Clearwater Space Center Inc.
Meadow View Estates
H-J Enterprises Inc.
Second Harvest Community Food Bank
Hercules BBQ
34 LLC DBA Junior's Steakhouse
Piedmont Plumbing LLC
Sprague Excavating Co
Piedmont License Office
Just Pools
Tom Madden and Sons Construction Co TGM
Maintenance-Free Outdoor Solutions Inc.
Meincke
St. Louis Gutter & Siding
American HomePatient
Clearwater Store and Cafe
Baskin-Robbins
Rhonda Cates
CertainTeed Gads Hill
Dennis Hovis Insurance
Omnium LLC
Walgreens Pharmacy
Arby's DRM Inc.
First Home Bank a Division of Stockmens


Bank

Piedmont Area Chamber of Commerce
Coleman Shoe & Clothoing
Deerly Loved Boutique
Peoples Community Bank
The Front Porch Grill
P1 Group
Deerfield's On Main
Jarden Plastics
Jarden Plastic Solutions
Walmart DeSoto
Haake Manufacturing Co
Ponderosa Steakhouse Arnold Missouri
Production Castings
PARKER'S AUTO REPAIR
Warrenton License Office
StarResource HomeCare
Missouri National Guard
NextStep For Life - Employment Services
Sentinel Emergency Solutions LLC
Edward Jones - Financial Advisor: Sandy


Feldkamp

Ortmann Concrete Inc.
Mattress Concepts
Jack In The Box
First Student
Heizer Aerospace
Production Castings
Human Resource Staffing
Garlich Printing Company
Randstad
Coffee News KC Metro
De Soto Public Library
Oriental Gardens
Minsky's Pizza
Eckert Chiropractic Center: Eckert


Charles DC

Focus Endodontics
Mexico Viejo
Pleasant Hill Drone Service
Legacy Mergers & Acquisitions
Whistle Stop Antiques
City of Garden City
Lead Bank
R-G Federal Credit Union
C&L Ice
Hudson Industries dba Green's Welding &


Sales

City of Calhoun
City of Deepwater
The Social Basket
Picture This Video Inc
Akins PC Repair LLC
Main Street Health & Welness
Knight Auctions
Carney's Five Star Supermarket Inc.
Citizens Memorial Hospital dba Osceola


Medical Ctr

City of Osceola
CNB Inc. dba Sugarfoot BBQ
Do it Best
Golden Valley Medical-Osceola
Landmark Restaurant
Sugarfoot Convenience LLC
W.I.H. Management LLC
Blu3 Management Group
Henry County Prosecutor's Office
Big Elk Floats and Camping
Cole Termite & Pest Control
Plexus Worldwide
Absolute Building Concepts LLC
Supreme Lending
RE/MAX Heritage
Ray's Drywall
Sallas Auto Repair
Agape Creations LLC
Massage Envy
C & L Ice LLC
Turkey Creek Ranch Inc.
Cash Saver Pantry
Gainesville R-5 School District
Shelter Insurance - Douglas Hawkins
Giles & Kendall
RAMIC Independence LLC
Stewart Title Company
CruisePlanners
Keller Williams Realty
Ozark County Health Department
Sunburst Ranch
Missouri Ozarks Community Health
Gainesville Growers Market
Century Bank of the Ozarks
Thompson Hills Investment Corp
Equus Workforce Solutions
Equus Workforce Solutions
ServPro
Fordland City Hall
Niangua School
Ehrhardt's Macon LLC
Birch Pointe Health & Rehabilitation
Buckhorn Inc.
Pyramid Home Health Services
Wyndham Destinations
City of Rogersville
The City of Seymour
Accuquest Hearing Center
Becca's Framing
The Flying Pig Emporium
The Shepherd's Place
Lutie R-IV School District
Bakersfield R IV School District
All American Heating & Cooling
Main Street Spirits
Sportsman Outfitters
G & W 2 LLC
CHV Accounting & Consulting Services


Inc.

Country Floral & Keepsakes
Gari's Diner
Inner Self
M-Town Graphics
Marshall Floral
Simply Realty
Slater General Store
Slater Public Library
Viking Athletic Goods Inc.
City of Niangua
Active Chiropractic and Acupuncture
Scott Cecil Insurance Agency Inc.
Walmart
Desoto School District
Marshall Lodge
Mills Motors
Nearly New
Golden Eagle Distributing Co
Benton County Sheriff
Crown Custom Graphics
King'z Detailing
Osage Mini-Mart
Warsaw Flower Shop
Brunswick Auto Parts
County Bank
Village Of Diggins
AgriVision Solutions LLC
Crown Power & Equipment
Garden Gallery
Mid Missouri Agri Systems
Albany C-3 School District
Mac Rak Inc.
Dam Restaurant & Lounge
Warsaw Health & Rehabilitation
George's Heating & Cooling
LaCrosse Lumber Co.
McCarthy Chevrolet Buick GMC
Wilson Industries DBA Bryant Plastics
Whiddons Air & Electrical
Magna Seating
AQS Integration
Ronson Machine and Manufacturing
Preferred Family Health
Preferred Family Health
Marx Auto Sales
Barry's Elevator
Maupin Electric Services
Barry Service
Magna Seating
Buhrmester & Associates
Lock Steel Building Co. Inc.
McRentals Inc.
Mid Missouri Tool & Die
Sell Well Realty LLC
Hannibal Regional Healthcare System
Miller Automotive Services
Marriotts Turkey Loading LLC
Rocking M Ranch Western Emporium
People Ready - Trueblue
Kelly Services Inc.
CSL Plasma
Manpower
Finke Financial LLC
Farmington R-7 High School
Midwest Textiles & Supplies
Shepherd's View Assisted Living
Southern Bank
America's Mattress and Recliners
Citizens-Farmers Bank
Fajen Lumber & Hardware LLC
Stover Milling Co.
Weed Man LLC
Historical Preservation Society
Lance Mayfield Agency
Warehouse Tire & Muffler
Iron County C-4 School District
Parkland RV Center
Alton Bank
Certified Restoration Specialists
West Plains Health Service Inc.
Used Cardboard Boxes Inc. - Hannibal
Pizza Hut
Camden County
Knapheide Truck Equipment Co
MERS Goodwill Career Center
City of Independence
Edward L. Baker Enterprises Inc.
Precision Auto and Tire LLC
Upriver Urban Exchange
Upriver Home and Gifts
Dynatek Labs Inc
Berkshire Hathaway Home Services - Lake


Ozark Realty

West Plains Grill & Chill
Office Essentials
LeerJak Travel Center
Edward Jones
Northrop Grumman Small Caliber Systems
HUFFMANS ONE STOP
TSi Geotechnical Inc.
Arrest Bank
Parts Un-Ltd.
Ericson Veterinary Consultants LLC
Missouri Association Management LLC
Security Bank of the Ozarks
Wilcoxon Insurance Agency
Town & Country
Mozark Real Estate
Farmers Insurance
The Lodge of Four Seasons
Ruthie D's Sweetwater Management
City of Lake Ozark
Maasen Insurance div of Weiss Insurance
Charleston Nutrition Center
Citizens Bank
City Limits Grill
Country Mart
Subway Restaurants
Hall Transportation
Small Lumber Company
Terri K's Heartland Florist
McClain's Food Center
Audriana Hicks Barrel Horses
Charleston R-I School District
Bits N BytesTechnologies LLC
Amici Mechanical
Fit Learning
Achieve LLC
Exceptional Learners Behavioral Services
World Harvest Ministries Inc
Print & Stitch
Missouri Farm Bureau Insurance
A-Zanipolo CHild Care - Learning Center


LLC

By Enterprises Inc.
Silverthorn Realty LLC
Aramark
Michael Sansagraw Insurance LLC (Farm


Bureau)

The Soap Lady Cleaning Supplies LLC
Free Energy Corporation
Weight Watchers
Fordland School District
Marshfield R-I School District
City of Marshfield
United Cooperatives Inc
Essner Miles & Modde LLC
Integrity Communications
Missouri Treats
Reflections Salon and Boutique
Leigh Anne's Loft
Flame Boutique
Sam's Fine Jewelry
Sikeston Department of Public Safety
Sho-Me Technologies
BOB Community Financial
Courtside Restaurant & Catering
C&K Building Materials
Opportunities Pavillion
Ozarks Federal Savings & Loan
The Marshfield Mail
Team Insurance
Rosebud Tractor & Equipment
Laborers' International Union
Hollister City Office
Three Rivers Electric Cooperative
Burch Food Services
Michelle Heisserer Insurance Agency Inc.
Poppy's Daylight Donuts
Platinum Men Clothing
academy of addiction services
Troost39 Thrift Store
smart kids daycare
Serenity Hospice Care
Branson Man Inc.
Blue Ridge Bank & Trust
Kelly Michael Hair Design
3D Mobile Notary LLP
Morgan painting
MENZ AND MENZ LLC CPA'S
Robbins Insurance Group LLC
Compassionate Care Services Llc
Boy Scouts of America
Aaron's Sales & Lease
Pax Janitorial
Compost Connection Inc Cartwright Avenue


Grandview MO USA

Blessed Health & Home Care
Universal Hospital Services
Community Insurance Agency LLC
Country Kitchen of Warrensburg
Global Green Insurance Agency
Spire Marketing (formerly Laclede Energy


Resources)

Jay Henges Enterprises Inc.
Complete Automotive Repair Services
Blondies Burger Bar
Sunwest Property Management
Lucky's Bar & Grill
Bloom Medicinals of MO LLC
Business Assistance
Bloom Medicinals of MO LLC
VHC Brands Inc.
Meadows Business Park
Bloom Medicinals of MOLLC
Western Taney County Fire District
Haven House Realty
AFS Insurance
Healthcare Solutions - AFLAC
Community First Banking Company
Vision Sports
Real Country 1030AM KCWJ
Southeast Missouri Community Credit


Union

Hearing Care Partners
Crosslin Plumbing Heating & Cooling
PRINT GRAPHICS
jim's auto repair
Robertson Remodeling
City of Ava
McCraw & Company CPAs P. C.
GRIFFIN AUTOMOTIVE DESIGN
Complete Realty Sales & Management LLC
Handi Craft Company
Marshfield Buildings
OakStar Bank
OakStar Bank 3620 East Sunshine St


Springfield

OakStar Bank 340 S Springfield Ave


Bolivar

OakStar Bank 1108 S Ash St Buffalo
OakStar Bank 1313 N 2nd St Clinton
OakStar Bank 2660 E 32nd Ste 101 Joplin
Ecologix
Marshfield Lumber & Supply
Brooks Gas Co. Inc.
We Care Associates
The Prop Specialist dba Cool Breeze


Marine

Illinois Tool Works
School of the Osage
MECO Engineering Co. Inc.
The Bank of Missouri
CPWG Engineering Inc.
Derek Bell Insurance & Financial


Services Inc.

Bank Northwest
Meek Farms
Henson Farms & Excavation Service
Chesterfield Tree Service
Jimmy Harmon
McCall Family Dentistry
Bethesda
Absolutely affordable ac heating and


Appliance repair

Joy Randolph Appraisal Company
Dunkin' Donuts
Dunkin' Donuts
Dunkin' Donuts
Dunkin' Donuts
Harrison County
Instinct Imagery LLC
Liberty Utilities
Temple Baptist Church
Pemiscot County Initiative Network
Bootheel Cash Advance
Wishy Washies
John W. German Funeral Home
Irions Farms
Merideth Farms Inc
ABEC inc.
Bootheel Eye Care
Globe Clothing Store
Baker Implement Co
Buchanan's Hardware
Greene Pharmacy
Bishop Home Care
On My Own Inc
Mercer County Area Development


Corporation

North Mercer School
Jeff Girdner
Porter Farms
GRM Networks
Bradken
Advance Services Inc.
First Student
Kawasaki Motors Manufacturing


Corporation U.S.A.

Tri-County Electric Cooperative Assn.
Elara Caring
Hannibal Carbide Tool Inc
Tri-County Electric Cooperative
K&L Trucking LLC
Scott Regional Technology Center
Sideners Media Managment
Smith Signs
Cedar Creek Veterinary Hospital
City of Waverly
St Clair County Economic Development
Wal-Mart
Child Abuse Prevention Association
View all 5364 Missouri businesses supporting ACT WorkKeys NCRC
Does your business support job applicants with an ACT WorkKeys National Career Readiness Certificate?
About ACT
Founded in 1959, ACT is a not-for-profit organization headquartered in Iowa City, Iowa, and dedicated to helping people achieve education and workplace success. ACT provides a broad array of assessment, research, information and program management solutions in the areas of education and workforce development.